Major League Soccer's first ever testimonial game got an on-field boost, as Houston's BBVA Compass Stadium now features an orange No. 25 in the middle of an otherwise all-white center circle for Brian Ching's testimonial this evening.
Unless there's been a misplaced asterisk, Landon Donovan will spend some time between the sticks in the contest, according to the Houston Dynamo press release, which comes after a retirement party and roast of Ching on Thursday evening.
The benefits from the star-studded match will go to "The House That Ching Built," the longtime forward's foundation designed to benefit Habitat for Humanity.
Participants for the 730pm ET match are divided into an orange team and a white. Rosters are below: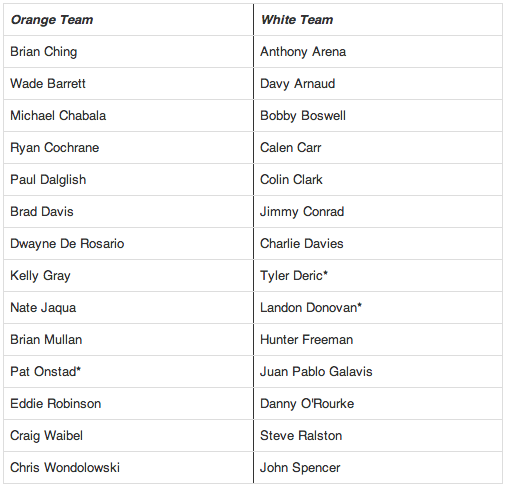 From the Dynamo site:
In addition, the game will feature the following coaches: Corey Ashe, Ricardo Clark, Stuart Holden and Matt Reis. Juan Pablo Galavis is a former professional soccer player who will star in season 18 of The Bachelor, set to begin in January.