"Boxing Day… what the heck is that all about?"
As a proud Englishman, here it goes, this is what it's all about.
First and foremost, it's about a full slate of 10 Premier League games all taking place on the same day. That doesn't happen often, New Years Day and the final day of the season are the only other times, so that special feeling of non-stop soccer really gets the juices flowing. The eyes of the world are on the Premier League on Boxing Day, it is the one day of the year when only games in the UK dominate global soccer coverage and bumper crowds draw in millions in revenue for the clubs on a special day for everyone involved.
For many soccer fans in England, including myself, this day is perhaps the most sacred on the sporting calendar for a number of reasons. For instance, you have to understand that Boxing Day is pretty much treated the same as Christmas Day in England… Just 24 hours later, but without the presents.
Families get together on Boxing Day to celebrate yet another Yuletide feast consisting mostly of leftovers, as they nurse hangovers communally and most importantly: watch soccer. This year, like every year, is no different as every PL team will be in action on this joyous occasion. I love it.
WATCH EVERY BOXING DAY GAME LIVE ONLINE, VIA NBC SPORTS LIVE EXTRA
The atmosphere buzzes with excitement, as the season of perpetual hope springs fountains of unrealistic optimism within fans. Families gather around the TV to watch the games throughout the day, much like family feasts on Thanksgiving Day in the U.S. are centered around 'What time are the football games on?'
To many people, Boxing Day in England is their favorite holiday. For many, it provides an escape of the rigors of Christmas.
Matches are usually set up so away fans don't have to travel far away from their families to see their team play. Respect to those traveling fans on Boxing Day.
The endless meals of stodgy stuffing and dry meat, mixing with relatives and in-laws, watching boring old movies and pretending to get excited about the pair of socks Aunt Barbara bought you… Boxing Day is a haven away from all that.
As a player and a fan, the crackling atmosphere on December 26th can perhaps only be rivaled by the opening and final days of the season, in terms of the excitement levels inside the stadiums. With thousands of new sweaters adorning the terraces across England, there's no secret that this is often the most attended weekend of PL action in the entire season.
Tickets for Boxing Day matches are snapped up like gold dust as families unite to attend the matches and cheer on their team as one. The spirit, even between opposing sets of fans, is usually quite cordial around this special holiday fixture. And let me tell you, that's something that doesn't happen often. Friendly and non-offensive banter is a rare thing in and around PL stadiums.
There's just something about being huddle together on a cold winter's day cheering on your side with the memory of Christmas Day fresh in your mind. There's definitely been games I've played in that should've never have gone ahead as the pitches were waterlogged or frozen, but rarely are they cancelled. Players rise to the occasion as it is a sacred day in the sporting calendar and there is extra excitement in the air.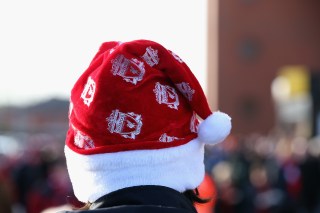 It's Boxing Day, there has to be soccer. Just like on Thanksgiving, when there has to be football.
The tradition of Boxing Day matches goes back decades, and sporting tradition runs deep on Dec. 26. The famous horse race, the King George VI Chase is run on Boxing Day, as well as rugby matches and the Scottish, Welsh and Irish soccer leagues in the United Kingdom.
Officially the UK, Australia, Canada, South Africa, New Zealand, Hong Kong and Malta celebrate the day, with many other commonwealth countries also observing it.
But why is it called Boxing Day?
Well, traditionally this is when tradesmen would go to the houses of the people they worked for to receive gifts in boxes, as congratulations for a year of hard graft.
Today the Boxing Day sales get in the way of PL crowds slightly, as retailers slash their prices to attract the punters in their droves. Oxford Street in London on Boxing Day is like Black Friday at the Mall of America.
For fans overseas looking at the chaos of 40 PL games being wedged into 12 days in and around the Christmas and New Year period, it must look like absolute madness.
Every other major European league takes a winter break at this time of year. In the much more moderate climates of Italy, Spain and France, players are given two weeks off to spend with their families and recharge the batteries ahead of a grueling second half of the season. That's particularly helpful when national teams compete in massive tournaments in summer months.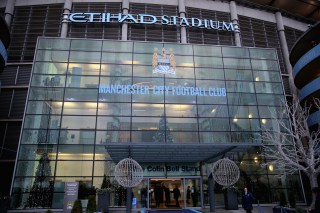 In England, the attitude is "get stuck in son, slog it out on that wet, muddy pitch."
The quality of play doesn't matter, as long as it's on offer. I recently spoke with Southampton manager Mauricio Pochettino about his first-ever time managing in England during Boxing Day and the busy festive period.
"Me and my staff are really looking forward to this [the Christmas period]. It's going to be crazy with many games in a short period of time but I think it's a very good time for [people] to get together, come to the stadium and come together as a family. It's something that the people and many families enjoy doing in this country, we as well. We want to enjoy. We're really looking forward to it."
Another overseas coach who enjoys Boxing Day is Jose Mourinho.
Following Chelsea's 0-0 draw with Arsenal on Monday, he had this to say about no winter break in England, and the aura around Boxing Day.
"I love it," Mourinho said. "I don't play of course, so for the players it is more difficult than for me but it is a fantastic occasion. I feel proud of working on Boxing Day and giving the people what they want."
No matter how much resistance there is for change over the festive season and to give PL players a winter break — there are some out there (scrooges) who think it should be stopped — it will simply never happen.
This revered day in English soccer is a joy for all the reasons I've listed and more. Long may it continue.
Sit back, relax and enjoy the festive feast set to unravel before your eyes the morning after Christmas in America. You won't regret it.