Though I was a bit skeptical of how Tim Sherwood was going about his campaign, there was always one quality in his favor as he sought the Tottenham job. As he showed on Sunday when passing over Etienne Capoue, selecting Nabil Bentaleb to replace Mousa Dembélé in midfield, the man who has signed on to manager Spurs for the next 18 months knows more about the club's players than anybody  who'd been linked with the job. Who else would have know an 19-year-old French midfielder with no previous Premier League experience was capable of stepping into Dembélé's shoes?
[MORE: Tottenham officially appoints Tim Sherwood manager]
"I've known [Tottenham] from the grassroots right up to the first team," Sherwood said on Monday, having had the interim tag shed from his job description. "[I've] worked at every level of the football club and played here, so I know it better than most.
"Hopefully that will stand me in good stead taking this club forward."
It's an interesting proposition, the idea that Sherwood's familiarity with the club will be important moving forward. The notion's certainly an intuitive one, and unless he starts playing favorites (perhaps proving partial to players he's developed an affinity for in the youth ranks), it's difficult to see where familiarity will steer him wrong.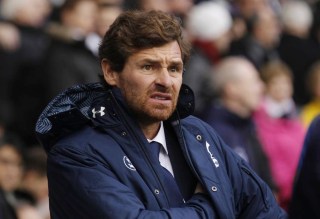 But what familiarity does Sherwood have with Erik Lamela? Does he have some special insight on Christian Eriksen, Roberto Soldado and Vlad Chiriches that André Villas-Boas lacks? And what does his time as technical coordinator at Spurs bring to bear on incorporation Capoue, Paulinho, and Nacer Chadli?
If Villas-Boas's biggest undoing was his inability to mold a squad from Tottenham's disparate parts, Sherwood's familiarity with Spurs' organizational dynamics is unlikely to prove better suited. But perhaps, in handing Sherwood an 18-month deal, Daniel Levy is tipping his hand. Maybe the biggest issue with "AVB" wasn't the results on the field? Perhaps it was that combined with some deficiency in organizational acumen, and that won't be a problem under Sherwood.
We've heard about this before with Villas-Boas – his pride and inability to work well with others being a potential failing. To this point, those faults remain speculative, ones that don't become concrete with Sherwood's hiring. Yet if you look at what Sherwood brings to the job — what he has that AVB does not — it's not experience. It's not youth, ideas, managerial achievement, or prestige. Given Villas-Boas had been at the club long enough to become intimately familiar with all its inner-workings, the distinct quality Sherwood seems to bring is an ability to mesh with the rest of Tottenham's management team.
Beyond Villas-Boas, there are a number of candidates who'd bring a more accomplished managerial than Sherwood's to White Hart Lane, and if the next six months are rocky ones, somebody like Borussia Möchengladbach's Lucien Favre will surely be approached. (Or, if you buy into the speculation in the Netherlands, Louis Van Gaal may already have a handshake deal.) But in the interim, Daniel Levy's apparently made a move for stability, and while that may not help Sherwood unlock the talents of Erik Lamela, it could ensure he stays on the same page as the rest of the organization.