According to reports from various foreign sources, former Chicago Fire standout Marco Pappa has had his contract terminated in the Netherlands. After just 16 months with Heerenveen in the Eredivisie, the Guatemalan international is looking for another job, his failure to make an impact with Michael Bradley's former club sparking speculation about the 26-year-old's next stopping point. Having enjoyed four-plus successful years in Major League Soccer, it's natural to ask if a return to MLS is in the cards for the former MLS All-Star.
After such a poor showing in Holland, a move to more familiar footing would certainly make sense, and according to sources in Guatemala, Pappa is keen on returning to a league where he's had so much success. By the time Pappa had left Chicago last August, he'd recorded 26 goals and 16 assists in 106 games. Over his final three campaigns, Pappa averaged seven goals per season – strong production for a player used mostly as a winger. In the Netherlands, however, Pappa was unable to summon that production, finishing without a goal in 283 minutes spread over 12 appearances.
Still young, presumably still talented, and proven in MLS, Pappa seems like a potentially strong acquisition for somebody back in North America, though unless a club's willing to shell out Designated Player money, he's going to have to go through allocation. Chicago sold him, thus relinquishing his rights, so if Pappa's going to go back to his MLS future, D.C. United will have first crack – a potential blessing for a goal-starved team that finished with only three wins last season.
D.C. United blog Black and Red United does a great job of adding context to the debate, the underlying theme being opportunity cost. If Pappa comes back (and hits the allocation list), he'd clearly be a huge addition to a rebuilding United roster. But is he worth giving up the top spot in allocation, and thereby forgoing any other players that could potentially return during 2014?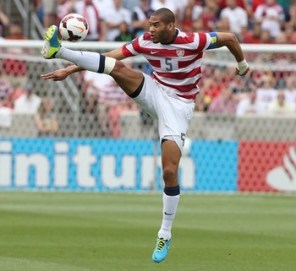 It's a tricky proposition. If a player is too good, they'll be a Designated Player (DP) and skip allocation. If they're not good enough, they may not justify either their pick, the salary, or the effect they'll have on your roster. And who's to say the next player made available to United will fit as nicely as Pappa, a player who you could easily imagine playing wide in Ben Olsen's setup.
The only tension here may be the cost. If Pappa isn't going to be a DP, the price a team likely pays will be justifiable, yet during his final days with Chicago, it seemed like the Guatemalan was already looking beyond MLS's shores. Intent on moving to Europe, Pappa didn't seem to be putting his talent into practice as often as you'd like, his ambition seemingly undermining his consistency. Though he was still effective by the time he left Toyota Park, Pappa's departure came with the feeling his time had come.
If that outlook's changed, this could be a great pickup for United, even if the dollar figures put his potential salary at the high-end of the non-DP scale. Pappa lacks the kind of dynamism United lacked while Dwayne De Rosario aged. With the team presumably set to play through newly-acquired Eddie Johnson much of the time next year, Pappa provides a nice alternative. When teams are focused on trying to limit the U.S. international's influence, Pappa provides the ability to beat players one-on-one wide, creating chances when 'Plan A' is just isn't clicking.
Maybe failing in Europe will refocus Pappa, solving that consistency problem – assuming there's a problem at all. If Pappa was distracted during his final season in MLS, it's certainly not reflected in his numbers (averaging a goal every 273.5 minutes). But if those numbers are grossing over some consistency issues, Pappa's cap number may determine whether this is a boon or a risk for Ben Olsen's club. Ultimately, the Guatemalan's value may come down to whether he wants to be in MLS more than he did at the end of his run in Chicago.