The tributes have continued to pour in from all corners for the fabulously talented and universally liked Eusebio, who died Sunday at age 71.
If you want to know just a little bit more about why he was so well regarded, George Vecsey's elegant obit from the New York Times is a great place to start.
The Twitter world has been alive with homage, too. In fact, the parade of social media appreciation reads like a who's who of world soccer, from FIFA president Sepp Blatter and personalities in the game, such as fellow Portuguese figure Jose Mourinho.
But two Twitter tributes stand above the others. One is from the man still widely considered the greatest of all greats, Pele.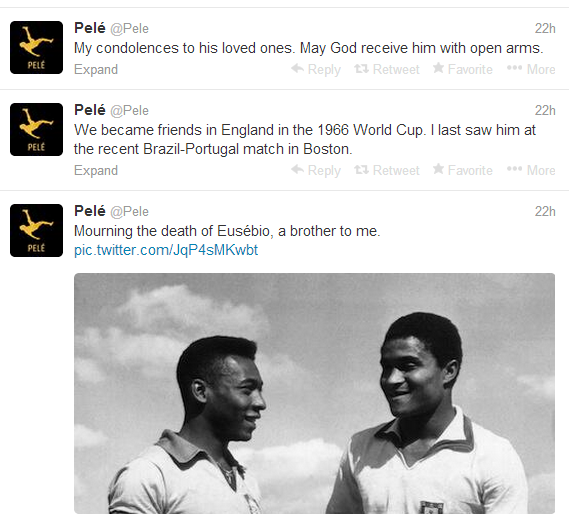 .
The other is from Cristiano Ronaldo, a figure whose public image has always been something of a mixed bag, a remarkably talented individual but one sometimes seen as selfish or brooding.
Here we see the better side of Ronaldo, who struck the perfect, succinct note with his Twitter tribute that went around the world:
.