The long-winded transfer saga that has been Jermain Defoe's switch to Major League Soccer has finally come to an end, as Defoe will officially be announced as a Toronto FC player on Monday.
According to reports today, in that deal is a clause that will allow the England international to remain at White Hart Lane right up until the start of the MLS season in March. This is because Spurs' manager Tim Sherwood wants cover for his first-choice strike partnership of Emmanuel Adebayor and Roberto Soldado.
BTW, watch the video above as Toronto FC are preempting the Defoe announcement with a series of videos. You've got to love TFC's sense of humor, right?
(MORE: Defoe to Toronto FC official)
So, Toronto are splashing the cash with Maple Leaf Sports & Entertainment (MLSE) and Tim Leiweke doing this thing big over the offseason. While rumors of Michael Bradley's impending arrival to Toronto from AS Roma continue to swirl around, this Defoe deal is done. Toronto are sending out a major message to the rest of MLS, and are hoping these additions and others will catapult them towards being a MLS Cup contender.
As for Defoe's deal, let's break down the specifics:
Toronto will pay Tottenham a transfer fee of $9 million
Defoe will remain at Tottenham until March, he will then move to TFC for start of MLS 2014 season
The weekly wage is reported to be $135,000 a week (£90,000)
Defoe's contract with Toronto and MLS is rumored to be a four-year deal
Defoe, 31, is getting a seriously good deal by joining Toronto. Financially.
But he's also excited to take the next step in his career, and he still has plenty to give. It's said that Roy Hodgson is okay with Defoe joining Toronto in March, as he will be playing regularly right up until the English national team manager selects his World Cup squad for Brazil 2014.
(MORE: With Michael Bradley, Jermain Defoe, what would a Toronto FC starting XI look like?)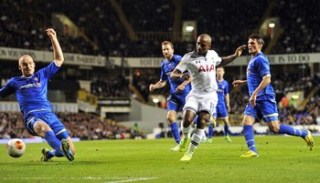 Yet, if Defoe does go to the World Cup it may hamper his settling-in period in Toronto FC significantly and look how long it took late-arrivals (including manager Ryan Nelsen) to settle in MLS with TFC in 2013, after coming in just weeks before the season began.
Seeing their top player potentially head straight off to Brazil wouldn't be ideal but TFC would be getting one of English soccer's most lethal finishers. This season Defoe has scored nine times in 11 games, as his appearances at Spurs have been limited but that predatory instincts has remained intact.
Whenever 'JD' gets a chance he will bury it, so it's likely Toronto will get plenty of goals back for the huge amount of money they're forking out.
When you talk about 'bang for your buck' I think Defoe will bring that WOW factor to MLS, Toronto and even help prolong his career considerably.