When watching soccer on TV, have you ever sat there and wondered what the man behind the microphone really thinks?
Maybe this will go someway to helping with that.
In the latest edition of "View from the Booth" we chat with NBC Sports' lead soccer announcer Arlo White about Manchester United vs. Swansea, David Moyes' struggles and what he should do in the transfer window. Plus we speak about Newcastle pulling off a shock against Man City at St. James' Park and what on earth is going on at West Ham United.
You can hear Arlo calling live games this weekend on NBC Sports Network and NBC, and watch every single game available live online via NBC Sports Live Extra,
So, let's get to it.
Manchester United have lost three games in a row as their season of struggle continues. How significant is their game vs. Swansea for United?
It's hugely significant, they've not lost four in a row since 1961. Back then Sir Matt Busby's side were on a 10-game winless run which actually left the club in 21st place in December as they continued to rebuild after the Munich Air Disaster in 1958. The last time United had as few as 34 points from 20 games that actually went on to win the inaugural Premier League title by 10 points. But in 1992-93 it was a 42-game season and their rivals were no where near as well equipped as they are today. For me, it's forget the title, forget trophies. Period (although one would be nice). It is operation fourth place for Manchester United and qualification for the Champions League. They start the weekend five points behind Liverpool with 18 games to go.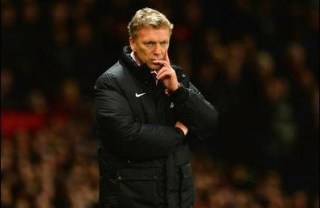 I'm not sure if the hierarchy at United expected the torrent of titles and trophies to continued to pour into Old Trafford after the immediate absence of Sir Alex Ferguson. But missing out on the Champions League is another matter entirely. It would be a financial hammer-blow, finishing fifth would compound the issue as it would bring a potentially debilitating campaign in the Europa League next season just as they're rebuilding and trying to reclaim a top four spot. It is well documented that United have lost three on the spin to start 2014, but David Moyes has been nominated for Manager of the Month for December. Their 1-0 win over Norwich on December 28 wasn't convincing but it was United's fourth win in December, they need the spirit of the old Manchester United at Old Trafford to rip into Swansea. They also need the memory of a recent winning streak to grab a vital win in front of their own fans because it 's a huge and potentially season-defining task that awaits them the week after at Stamford Bridge against Chelsea.
WATCH MAN UNITED vs. SWANSEA LIVE ONLINE VIA NBC SPORTS LIVE EXTRA, 12:30pm ET ON SATURDAY
Lee Dixon and I cannot wait to get to Old Trafford, we were their together to see Everton defeat United and I was with Graeme Le Saux for the Tottenham defeat. Manchester United's fans are being very fair and are heeding Sir Alex's request to give the new man a chance and give him their full support. But they are growing a little more disgruntled. You can hear the first signs of boo's at the final whistle as the away fans celebrate in the far corner. This is an absolutely vital afternoon for Manchester United, we can't wait to sample the atmosphere at Old Trafford.
Plenty are expecting David Moyes to be handed a considerable war chest in the January transfer window. Which positions need strengthening the most?

United need to think outside the box here, in a way that perhaps they've never had to do in the last two decades. Champions League qualification is an absolute must for them so they need to get creative. Short-term loans, or maybe sign a player that's ineligible for the Champions League this season but may help them enormously in the Premier League to help them get back into a top four spot. Their needs overall are plenty, long-term they need new full backs, they need at least one center back and they need to restock in the wide midfield areas, plus they need a central attacking midfielder.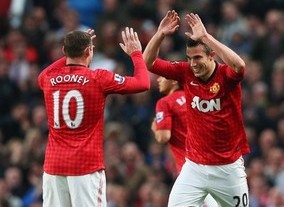 It's only Wayne Rooney and Robin van Persie who they desperately need to hold onto, who you can say are two definites in a staring XI in the future, with the possible exception of David De Gea who through it all is playing very well indeed.
In the short-term they need some dynamism in central midfield, some energy, aggression and some flair. Whether they'll find that in January is another matter. But as I say they need to think outside the box, reappraise their approach and get some talent in whether they have to pay more for it at a premium in January and those players are ineligible for the Champions League. They've got to improve in the Premier League.
The atmosphere at St. James' Park is often intimidating for visiting sides, how big a test is this for Manchester City against Newcastle?
It's very big. Manchester United have a better away record than Manchester City. City have won all ten games at home, they have 30 points out of 30, but away they've won four out of 10 and have conceded 17 goals so they've accumulated 14 points out of 30. They've also scored double the amount of goals at home than they have on the road, the discrepancy between home form and away form for them is still too big although their away record has picked up in the last few games.
WATCH NEWCASTLE VS. MAN CITY LIVE ONLINE VIA NBC SPORTS LIVE EXTRA, 9:05am ET ON SUNDAY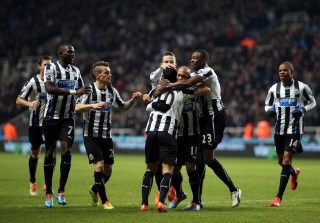 Newcastle, as you say are a tough nut to crack at home. I can't wait to get to St. James' Park this weekend, we've been there once this season. 52,000 fans were there for the West Brom game and it's a wonderful place to watch football. It's a true football city with the history you breathe football in the air and you breathe Newcastle United when you walk up the road towards St. James' Park on the hill. They've beaten Chelsea at home this season so far Newcastle, they have top four intentions themselves. They've just started to slide into midtable, so it's a vital game for them. I'm fascinated and so impressed of the emergence of Alvaro Negredo as a striker in the absence of Sergio Aguero. He has got incredible power and has scored eight goals in the league, 18 in total.
I think it's too soon for Aguero to come back but that's one of the big decisions Manuel Pellegrini has to make. He often makes different decisions away than he would at home, will he start two up top with Negredo and Dzeko? Or will he go one up top and five in midfield? I think their approach to the game, you will be able to see it through the starting XI Pellegrini selects vs. Newcastle.
Are Man City still your favorites to win the title?
Marginally. This is the season of seasons, in terms of it being wide open. We're still no closer to a definitive answer and that's just the way we like it halfway through the season. City are clearly the most explosive, devastating team in the Premier League. When they're at home their hard work and togetherness shines through, they buzz around in central midfield and work tirelessly to get the ball back. You watch Kolarov at left back and particularly Zabaleta on the right flank and those two tirelessly bomb up and down the flanks to help in attack and defense as well. Fernandinho and Toure at home are unstoppable, they give Manchester City a fantastic platform. If it went on just their home form there would be only one team in it. But it's this nagging doubt of their away form which prevents me from saying that they're the outright favorites.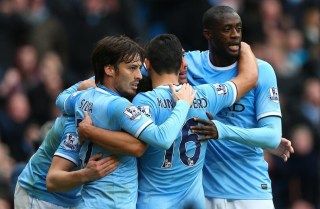 Arsenal have recovered nicely from a little wobble before Christmas, they deserve to be where they are. And we will see what they do in the transfer window in January, it's a big transfer window for Arsene Wenger. He went against his own policies by going out and spending a lot of money on Mesut Ozil in the summer, perhaps he might do the same seeing that Arsenal are in the box seat going into the second half of the season. But Chelsea are impressing me in a different way. It's possible that in a season of high-scoring football, wide-open games and attack minded approaches that a team that can grind out results and be consistent in that way might just accumulate enough points that when the music stops at the end of the season, they could be the ones on the throne as Champions. So don't rule Chelsea out at this stage, and I think out of the top four Liverpool are the outsiders but we will see what happens when they get their main stars back as well.
Finally, what else are you looking forward to?
The trials and tribulations of West Ham United under Sam Allardyce is making a big story in the Premier League. He made so many changes in the FA Cup tie versus Nottingham Forest, as Premier League survival was the priority and the semifinal first leg of the League Cup at Man City, and they got walloped 5-0 by Forest. They are injury ravaged and they then go and get absolutely torn apart by Man City, and they've now conceded 11 goals without scoring in their last two games. The Hammers now face a very difficult game away at Cardiff City under Ole Gunnar Solksjaer. They're going to be rejuvenated I'm sure in the absence of Malky Mackay, they played very well in the game we did on NBC against Sunderland where perhaps they were unfortunate to concede a last minute equalizer. But West Ham have got to turn in a performance, they've got horrendous injury problems at the back and one or two of their players are going missing.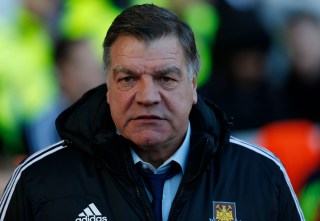 Andy Carroll can't get into that team quick enough just to give them a boost. There will be a lot of pressure on him to score goals immediately in a side that's struggling. But another heavy defeat at Cardiff, I know the owners at West Ham have backed Sam Allardyce to the hilt, but the fans are starting to turn. They are a little bit embarrassed with what's going on and they're fearful for the future.
They've seen the short-term short in the arm that a managerial change can provide for them, so a hefty defeat for West Ham at the weekend and things could get extremely interesting.