SOUTHAMPTON — As sweat poured off his forehead and he fanned himself with his hands, Southampton manager Mauricio Pochettino fielded intense questions for over 45 minutes at St. Mary's Stadium on Thursday. But we are still no closer to unraveling the monumental mess the Premier League club has now been left in.
On Saturday his Southampton side travel to play Sunderland (watch live on NBCSN, 7:45am ET and online via Live Extra) but only one token question was asked about Saints' game against the Black Cats during the lengthy and heated press conference.
Right now, there are more pressing issues to contend with at Southampton.
After Nicola Cortese brought his four years in charge at the club to an abrupt end earlier this week, as the former Executive Chairman walked away from Saints midseason, Pochettino's future had been flung into doubt when owner Katharina Liebherr announced she was now the non-executive chairman of the club, as the search began for a Chief Executive to take over Cortese's place on the board. All this has happened in the midst of Southampton enjoying their best season in decades, as they sit in the top 10 of the Premier League after rising from the depths of English soccer's third-tier just over three years ago.
(MORE: Pochettino will stay on as manager of Southampton)
Here we will try to unravel exactly what is going on at Southampton, what has been leading up to this dramatic climax and which direction the club can move towards in the future, both short and long-term. This is the story on how Southampton's dramatic rise towards the top six of the PL is now in danger of falling apart.
WHO IS THE OWNER?
Throughout Southampton's two seasons back in the Premier League, Katharina Liebherr has been in charge of the club. She's been in the background, living in Switzerland mostly, as she let Nicola Cortese run the club. Hearing from sources close to her, Ms. Liebherr intends to live in Switzerland and does not want to move to England. However, she will remain in the UK until this issue has been resolved by either selling the club, or handing the reins over to a new Chief Executive who can steer the ship back in the right direction.
In 2009 her father Markus Liebherr, who tragically passed away in 2010, saved Southampton from extinction. Days away from dropping out of the soccer world, Liebherr was tipped off to a potential investment opportunity by his friend and financial adviser, Mr. Cortese. Within 48 hours billionaire Liebherr, whose family own an industrial machinery company which is one of the largest in the world and is worth $5 billion, was in Southampton and bought the club for a cut price $22 million. The stadium, the players, the training ground, the staff, the whole lot.
Of course, the debt had been swallowed up after Southampton went into administration and had to start the season on -10 points in English soccer's third-tier in 2009-10.
But the journey to redemption had begun.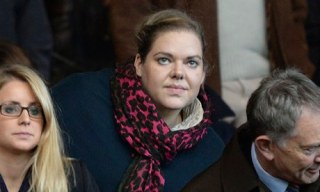 Sadly Liebherr didn't get to see too much of it, as Saints' back-to-back promotions to the Premier League came after his death in 2010. All the time his daughter Katharina was in the background quietly leaving the everyday running of the club to Cortese as she signed checks and took care of her late father's estate. Now Katharina, with Saints flourishing in the top half of English soccer after soaring up 58 places in the English soccer period in just three seasons, is in the spotlight. But she doesn't deserve any animosity or abuse. Her family is bank-rolling the club and she's merely the custodian who wants to honor her father's memory in the best possible manner. Unexpectedly, and most reluctantly, she is now the leading figure of a Premier League side.
She has backed the manager and the players and said they have her full support. I believe she means well. But now she has to find someone to run the club with the same tenacity, ruthlessness and clinical cynicism that Cortese previously did. That takes us onto the man in question nicely.
WHY DID CORTESE LEAVE?

Pochettino unzipped his black tracksuit jacket as the heat cranked up a few notches in the press room at St. Mary's. The new beaming white spotlights assembled just for this press conference made it seem like I was watching the start of a police interrogation. Asked why Cortese had left by a rather blunt national journalist, Pochettino replied, "I don't know. I found out like you did. It's very difficult."
That answer wasn't good enough. Pochettino was sneered at for revealing he has met the owner of the club just twice, once at the end of season party last year for five minutes and then briefly before Thursday's press conference. That's it. Southampton's manager tried to state how no players would be sold in January. "But how could you guarantee that?" One journalist irately asked. The Argentine boss had a resigned look across his face. Right now, he can't guarantee anything.
Pochettino was hounded by the press as they dug deep to try and understand why his close ally Cortese, who had carved out an incredibly successful career for himself with some of the largest Swiss banks, would suddenly up sticks and move away from a club he had described as "his baby" and a project he had started in 2009 from scratch and built the team up from League One basement boys to top six hopefuls in the richest and most-watched league in the world.
Many theories exist as to why Cortese walked away. The Italian had actually handed in his notice in October as he felt the time was right to move on. Some argue that his constant bickering with Katharina Liebherr over the running of her father's estate was stopping his plans to push Southampton onto the next level. Indeed last May he almost walked out as he sought more financial clout from Liebherr to push Saints on. Cortese got those funds, in the end, but it seems like he wanted more. Another theory is that his long-standing relationship with Serie (Saints have got many players from Cortese's links with the Italian top-fligh) has seen him been offered a similar role in Italy. In recent times AC Milan had offered Cortese the GM's job but it was rejected, with the Italian giants currently restructuring, we may see him pop up there.
Other reasons for his departure suggest petty rows over his contract and salary was the straw that broke the camel's back. That may seem ridiculous for a man whose wealth is obviously significant, but having spent some time around Southampton's training ground and facilities in the past few months, you get the feeling his nature is one of stubbornness and petulance if things aren't done his way.
(MORE: Cortese resigns as Southampton Chairman, manager Pochettino could follow)
Talking about Southampton as his baby, Cortese has plowed tens of millions into the club's sublime training ground on the edge of the New Forest National Park. It is a sight to behold, although still not quite finished, as multiple pitches all made of different grass fibers are present so the team can prepare properly for each away venue. Swimming pools, treatment centers, classrooms, glass clad balconies, it has it all. One staff member showed me how a small 15 yard piece of road had taken two months to build as every time Cortese arrived he ordered builders to 'widen it' then 'narrow it' then 'widen it.'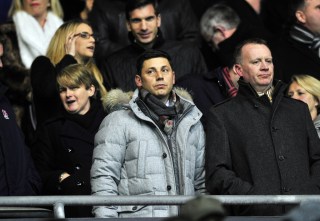 He is a perfectionist, and if something isn't how he wants it, he won't have it. Word has it staff at the club weren't treated too well, as Cortese charged them to park their cars on the premises as the club is now run with ruthless efficiency and no handouts are given to anyone. Legendary past players have been turned away at the door as they haven't paid to get in. That's the way Cortese rolls. It was his way, or the highway. "You have a sexy job, if you don't want to do it, there are millions of others who I can hire." Those were the alleged words of Cortese to some of his employers in the past.
Look, let's not muddy the waters here. Cortese is a genius in the eyes of some, as he took a floundering club riddled with financial mismanagement and took them from the third tier all the way to the upper echelons of the Premier League and building the best youth academy in England and a marvelous training facility that will be the envy of most PL clubs along the way.
Speaking of Cortese's departure and how it has affected his players, Pochettino sat up straight and cleared his throat as the crowded press conference room at St. Mary's hung on his every word.
"We were all sad to hear of his departure because we all had a personal relationship with Nicola. Of course I've spoken to the players because I knew, even ahead of time, that the rumors were going to be massive regarding his departure. I basically said to them what I'm saying to you now. There's something else that I would like to highlight and to add to what I've just said. When Nicola offered me my contract, just as he did when he offered contracts to players, there was only one thing he said to me: to be 100 percent professional, regardless of whatever situation is happening. That puts him on a higher level. He is a stand-up guy, and that's something that I'd like to say about him."
WHAT ABOUT THE PLAYERS?
Since the announcement of Cortese leaving Saints broke, tabloids, 24-hour TV stations and radio shows across England have driven the story into a frenzy and suddenly every single Southampton player wants to leave. That is categorically not the case. Before the press conference on Thursday I was chatting with a few journalists and office staff from the club, who were jokingly trying to work out which one of them would be playing up front or in goal against Sunderland this weekend, they were poking fun at the absurd hyperbole being churned up by the media fallout.
The tabloids had sunk their teeth into the situation at Southampton, and they weren't going to let go until they had their pound of flesh.
Despite all the fabricated rumors about teenage sensation Luke Shaw moving, plus England internationals Rickie Lambert, Jay Rodriguez and Adam Lallana and others leaving Southampton, none of them have left and none of them will leave.
Here's a statement released by owner Katharina Liebherr on Friday saying just that.
"The Club has no plans to sell any of the squad during the January transfer window. The manager and the team have my full support."
Fans of Southampton can breath easy. For now. The top English clubs are circling to snap up their talented players, as the likes of Manchester City, Manchester United and Chelsea are on the hunt for a quick-fire sale from Katharina Liebherr. It seems like that's not likely to happen, but that doubt will keep looming until the situation has been totally clarified.
POCHETTINO'S COMMITMENT TO THE CLUB?
The big question to clear up from Southampton's Argentine boss during the press conference, was the fact that back in May when similar rumors about Cortese leaving had surfaced, Pochettino stated he would follow Cortese and walk out of the club.
But he hasn't. Not yet.
"They are completely different situations. Eight months ago, when this thing was happening [before] and we were speaking about this, we were finishing my first season at Southampton Football Club. I did say that, if he left, there would be no sense for me to actually stay. The situation right now is completely different. We're in the middle of our process and our project here at Southampton Football Club, so it's a completely different situation. Nicola knows of my decision to stay. I've spoken to him about it, and it shows that I'm fully committed to these players, to the staff, to all of the people working at this Club and to this society. It would make no sense to leave in the middle of our path."
Turn the clock forward seven months and halfway through his first full season in charge, Pochettino made a massive U-turn and without really knowing it, will now be idolized by the home supporters. Pochettino rarely speaks about the fans or waves to them during games or acknowledges them when they sing. But he doesn't have to. They respect him for the job he's done and will now continue to do. On Saturday at Sunderland Pochettino will get a heroes welcome from the Saints fan when he appears from the tunnel pregame. His name will be sung with gusto and pride. He has stuck by Southampton in their time of need. The fans will never forget that.
Pochettino could've easily walked away. The man who shared his vision for the football club and wanted him on board has left and now the Argentine boss must start all over again with a new Chief Executive, or potentially a new owner if Katharina Liebherr decides to sell up. Staying was not the easy option. There will be tough times ahead for Saints, as Pochettino's young squad brimming with teenagers are expected to brush away the off-field troubles without emotion, and carry on their relentless pursuit of the top clubs in England. Pochettino has become a symbol of hope for the fans. Now Cortese has left he is the leading light preaching the "Southampton Way" which the club believes is essential to success.
"That vision attracted me. He [Cortese] had such great vision that he brought me here!," Pochettino laughed in brief light-hearted moment in the heated debate about the future of both himself and the club. "All I need to focus on is to keep doing the work I've been doing so far and to continue that until the end of the season – that's my commitment to the Club and that's what I need to do as manager. I am 100 percent committed to those players, I am 100 percent committed to the project and to the two years of my contract. I have a contract and a responsibility with Southampton Football Club."
THE FUTURE OF SAINTS?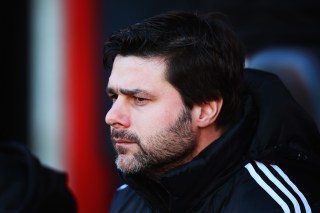 Southampton's press officer had to jump in on numerous occasions during Pochettino's presser. Journalists wanted more answers, wanted to probe the tired looking manager more.
You had to feel sorry for the Argentine facing the media circus with arguably so many questions of his own floating around in his mind. His family had moved from Barcelona to England, they were settled, had just bought a house and on Saturday against Sunderland he will celebrate one year in charge of the club. Then… WHAM. This hits him. But throughout the Argentine coach stayed relatively calm but was forthright in what he said, he addressed questions respectfully and should be commended for his honesty. That came to the fore when Pochettino was asked about how he was handling the situation.
"It was difficult to sleep when this happened yesterday, I am not going to lie. Because this is a great responsibility to be a manager of this club. When you sign a contract, you are not just signing a piece of paper, it's abut your commitment and your responsibility to the staff , to the players, to the club as a whole. It's a great responsibility. A great responsibility that I am fully, 100 percent decided on staying here until the end of the season and taking this club as high as I can."
Right now Pochettino is the man leading Southampton into the unknown. Life without Cortese won't be as bad as everyone believes it will be. Hopefully owner Katharina Liebherr can find the right person to replace him and one change, albeit a very big one, is the only one that needs to be made and a seamless transition from the Cortese era to the a new one can keep Southampton on course in their quest to impact European soccer. That is the dream Pochettino and Cortese shared, and whoever comes in must have that same dream, or the entire fabric of the club could falter and see the Saints sent into a downward spiral.
Currently sitting on 30 points and in ninth place with 17 games to go, it's safe to say Southampton will still be a Premier League club next season. But the new Chief Executive Liebherr appoints will play a key role in determining which road Saints will take at the crossroads engineered by Cortese's departure.
(MORE: The dramatic rise of Southampton and their supporters)
If Liebherr sales, everything will change. Right now the club is worth approximately $220 million. Not bad for a club her father bought for a miniscule $22 million just over four years ago. But if she stays and puts a new Chief Executive with similar visions to Cortese and somebody Pochettino can work with, Southampton's path to the top will only be briefly halted then realigned. Instead of coming to a shuddering halt and going under like many had feared when the news of Cortese's departure first arrived.
Amongst it all Pochettino's willingness to state he will reassess things at the end of the season is slightly worrying for Saints fans, but at least he has stuck around to see this storm out. To round of the press conference I asked Pochettino if he had a message to Southampton's fans.
First he asked, "do you mean in six months or ten years?" I wanted to reply 'ten years', but instead I was eager to know what he was thinking of between now and the end of the season. The future seems a long way away.

"Until the end of the season if the owners want me to be the manager, then I will be the manager at this club," Pochettino said with his jaw locked, a look of disbelief glazed over his eyes. "On a personal basis I would not be in agreement to sell any player that I do not want to sell."
Through it all Pochettino's stubbornness shone through. Like Cortese he will not do anything that he doesn't want to. If Pochettino remains in charge, the man who dragged Southampton up from the depths of despair to fame and fortune in the big-time will never be forgotten. His mentality is mirrored by Pochettino. They're two peas in a pod, and if Southampton's manager remains, Cortese can rest assured that he's left the footballing side of the club in safe hands, not turmoil. Now Katharina Liebherr must do the right thing and be sensible with the appointment of a Chief Executive that mirrors those values.
Southampton still have the chance to do something special, they've already scared most of the Premier League's elite with their dazzling displays this season. Now it's time to do it all over again.