That Chelsea would even consider selling Juan Mata to Manchester United speaks of the depths to which the Red Devils have fallen, but since we're completely embracing the extremes of this post-Alex Ferguson climate, we might want to consider the scenario that's emerged Tuesday evening. That possibility has Mata, out of favor at Stamford Bridge ever since José Mourinho's began picking favorites, moving to Manchester for $65.8 million (£40 million).
Setting aside the story's veracity (it is a soccer rumor, after all) and that eye-bulging price, Mata would be an ideal fit for a United team that's lacked creativity all season. With the absence of Wayne Rooney forcing 18-year-old Adnan Januzaj in from the wing to play behind Danny Welbeck, the club's lack of playmaking options has been exposed. While some would say Shinji Kagawa's a logical solution, David Moyes' inability to craft a role for the talented Japanese international underscores the need for Mata. For as baffling as Mata's exclusion as been in Stamford Bridge, Kagawa's has been equally puzzling in Stretford.
When Rooney and van Persie return, Mata can play behind each, though the Spaniard's defensive liabilities mean Rooney would have to pick up the slack. But given the lack of creativity in United's team, that's a tactical risk Moyes and Ed Woodward should accept. While Mata's acquisition might require more imagination in how the Red Devils set up their team, the potential rewards shouldn't be ignored.
If United is able to pull off the move, it would be adding one of the most productive players over the Premier League's last two seasons. During that time, Mata recorded 18 goals and 30 assists in league play. Expand the scope to all competitions, and the Spanish international's scored 32 times while setting up 55 others between August 2011 and May 2013.
This year, however, Mata's been lost. Mourinho's offseason arrival cost him his starting spot, with the 17 appearances he has made producing only one goal and three assists. Also linked with Paris Saint-Germain, Mata's been a constant fixture on this month's rumor mill, and with his team, having put a concrete price on one of their most talented players, speculation about Mata's Chelsea future is bound to increase.
There are two big questions about the potential move. The first is whether the possibility even makes sense, but given the outlet (The Guardian), two trusted reporters in the byline, and the level of specifics in the report, this looks like one of the more solid transfer reports. Short of a direct quote from one the deal's principals, there's little more you could ask from a transfer rumor.
The destination makes sense, too. For the last decade, it would have been difficult to imagine Chelsea and United swamping such a high-profile talent. United's swoon to seventh place, however, puts the prospect in a different light. Instead of helping a fellow title contender, Chelsea would be casting Mata into the battle for fourth. With the Blues done with United for the season, there's no chance Mata could hurt Chelsea's title hopes.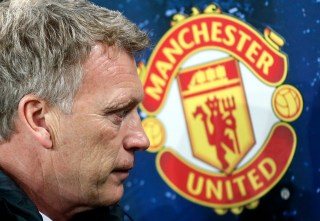 The money, however, is the second big question. Should United pay a club record $65.8 million for Mata? As far as on-field effects, few players are probably worth that money, but the players who can change games come at a premium. Although he hasn't changed a game in a few months, Mata still carries that reputation. Particularly if PSG are still interested, Chelsea can justify setting an outrageous price.
From United's point of view, this could be spun as a somewhat cost-conscious move. If the difference between seven and four (perhaps no Europe and Champions League) is acquiring somebody like Mata, the transfer fee could be justified. Going out in the Round of 16 last year, Manchester United made $46.8 million in Champions League revenue. If obtaining Mata also decreases the likelihood of a sell off that would preclude qualifying beyond 2013-14, the 25-year-old's cost could be seen as a means to secure a financial end.
But that reasoning further underscores how much has changed in eight months. In May, Mata was an indispensable player for Chelsea. Now, his best use might be generating more room between Chelsea's spending and the Financial Fair Play margins. And for Manchester United, they've gone from running away with the Premier League to pursuing players who can salvage their Champions League hopes. Unfortunately, those players are extremely expensive, with their scarcity meaning the Red Devils may have to line a rivals' pockets.