When the second division North American Soccer League convenes its player combine Friday, 80 players will compete to win spots on the 10 teams that will take part in the league's spring season. When the 13-team USL PRO opened the third tier's combine on Thursday, 102 players were scheduled to take part. Four times as many applied to go.
NASL's potential players provide a more international flare, with 23 countries set to be represented on the campus of the University of California, Irvine. The raw numbers, however, are a reflection of the changing landscape of U.S. Soccer's second and third divisions. Though NASL aspires to be a first division competitor to MLS, the real competition may be between the next two levels, where MLS's cooperative agreement with USL PRO is quickly elevating the status of the third tier.
"[A] lot of MLS teams are starting to be affiliated (with USL PRO teams)," goalkeeper hopeful Brain Billings told the league's web site, the former Bradley University No. 1 trying out at the league's combine in Bradenton, Fla. Though Thursday, 10 affiliate agreements had been signed between MLS franchises and USL PRO teams.
"[W]hat better start than to try to start off the bat," Billings said, "get a couple of starts here and there, and hopefully make the jump. You've got to start somewhere, and I'm glad to start at a level such as this."
It's a level that will include more professional-level talent than ever, with most of the nine MLS teams reaching affiliate agreements committing four players to their partner clubs. With 36 (potentially growing to 48) MLS-signed players taking part in USL PRO, more eyes than ever will be watching, evaluating, and looking for talent in the third-level league. And when players like new OKC Energy head coach Jimmy Nielsen retire from MLS, they're more likely to look to go to a league that has defined relationships with Major League Soccer.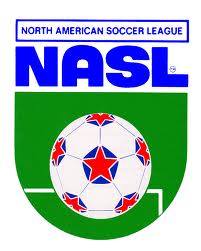 There was once a chance for the NASL to have those type of relationships, with MLS and the second division coming close to their own affiliate agreement in 2012. Now, the relationship between the two leagues is unclear. Though some MLS teams still loaned players out to the NASL last year, a more-defined relationship with USL PRO means fewer talents will make their way to the second division. While a team like Los Angeles may still use the Fort Lauderdale Strikers to get games for players like Bryan Gaul and Kenney Walker (or, they may have their own unique situation), franchises with affiliate commitments will send their players to USL PRO.
It's the prime example of how the second division has grown away from the first division, something the NASL may not necessarily mind. Expanding, signing players like Marcos Senna, and taking their first steps to poaching players like Andre Lewis, the league is trying to transcend the idea that theirs is an inherently lower-level circuit. Highlighting the array of international talent brought into their combine, NASL continues to position themselves as a potential competitor to MLS; if not now, then down the road.
That positioning was evident on NASL's website on the eve of their combine. There, the league featured a profile of 19-year-old Spanish forward Noah Figueras, a player who trained at the Barcelona academy as a 12-year-old. Having recently moved to the United States, Figueras hoping to win a spot the U.S.'s second tier.
"Since I was a kid I always dreamed to become a professional soccer player," Figueras told NASL.com. "I've worked very hard in my life and now that I have this opportunity I'll do the best I can."
"I've only been living here five months because of my dad's work and I just tried out with some ID camps," explained Figueras, who had been playing in Spain's fourth tier.  "I can see that there is a total different style of play."
A different style of play in a league that's trying to blaze a different path. Whereas USL PRO is drawing players like Brian Billings to its combine — players who see the MLS/USL agreement as a path to the next level — the NASL is drawing from different sources. Of course, there's bound to be some crossover, but more and more, the players who go to the NASL are embarking on a different path, if they're not already on one.
Go to the second tier, and you'll be part of a league that strives to create a profile to match MLS's. Go to the third, and you may have your more direct route to the first.