After conflict between Monaco and the rest of French soccer left the top tier's seven-time champions on the brink of explosion from their league, the club and the Ligue de Football Professionel reached an agreement on Friday that will allow Ligue 1's second place team to stay in the French league. Whereas AS Monaco were on the brink of being excluded from next season's competition because of a new rule targeting their tax-exempt status, the club will now pay an expensive, one-time fee to maintain their place in le Championnat.
"Out of concern for the equality and balance of the competition, AS Monaco are committed to paying a voluntary, fixed and definitive sum of €50 million to the LFP," the league said in a Friday statement, "and will withdraw their plea to the Council of State."
Monaco, having spent lavishly since Russian businessman Dmitry Rybolovlev bought the club in Dec. 2011, pays $68.4 million to stay in the league, a status the club has enjoyed since 1933. With tax rates against high incomes climbing in France, the remainder of the French league had grown tired of Monaco's competitive advantage, the club based in a tax-free principality that operates independent of French law. That advantage has helped lure like likes of Radamel Falcao, João Moutinho, and James Rodríguez to the club, with Rybolovlev's team alleviated of paying the personal income tax that is customarily covered by French clubs.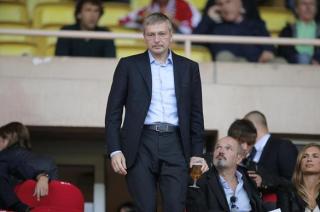 In response to Rybolovlev's spending, the LFP had adopted a rule that, effective next season, would exclude all clubs whose offices were not located in France. Monaco was pursuing a resolution through the French courts before Friday's resolution, one that Rybolovlev touted on the club's website:
"From the beginning we wanted to find an intelligent solution which would work for both sides, within a favourable climate for negotiations.

The AS Monaco FC project can help raise the level of French football and it is good that this has been understood."
The idea that teams like Monaco and Paris Saint-Germain can help raise Ligue 1's level underscored the early acquiescence to PSG's rise. Part of the theory was revenues PSG would raise (or, merely inject) money into the rest of the first division either through player purchases or by raising the league's commercial profile.
Based in the French capital, PSG is subject to the same taxation as 18 other clubs in Ligue 1. Monaco, however, doesn't have to endure the same tax on Falcao as PSG's paying for Zlatan Ibrahimovic. Where it's customary to have agents negotiate such that clubs are responsible for players' income taxes, Monaco faces a significant edge when accounting for their high-end talents.
Thanks to Friday's $68.4 million settlement, that edge gets preserved in perpetuity. From the club's statement announcing the agreement:
By paying a single, lump-sum, voluntary contribution of EUR 50 million, payable in installments, AS Monaco FC is demonstrating its commitment to French football and will be able to continue to pursue its project for the benefit of all stakeholders.

The shared history between French football and one of its most faithful representatives has made it possible to find an agreement that will put an end to their legal dispute, with an undertaking from both sides that this agreement cannot be challenged later.
If the point of pursuing Monaco was restoring competitive advantage, it's unclear this agreement makes sense. The $68.4 million fee Monaco's paying represents only a few years' taxes on their players. In the big picture, this isn't something that's going to inhibit Monaco from taking advantage of their slanted playing field.
In accepting this solution, the LFP's agreeing with Rybolovlev, even if their statement touted the need for "equality and balance." Having settled for such a small payment, the deal does little to achieve those ends. Though it may have symbolic value in getting Monaco to acknowledge their advantage, it won't inhibit players from moving to the club. It won't deter Rybolovlev from growing his team. It won't stop Monaco from exploiting their advantage on the rest of their league.
But Ultimately, it does them no good to kick out Monaco. Perhaps France would have a more equitable competition, but they'd have it at the expense of their commercial growth, something that can't be taken lightly for a circuit that continues to attract some of the world's best talent. With clubs like PSG and Monaco in the league, Ligue 1's profile could eventually challenge that of the Serie A and Bundesliga. When that challenge translates into revenues, the rest of le Championnat's clubs may be better off.
At least, that the end game the LFP are hoping to see. Whether that transpires, only time will tell. After Friday's agreement, however, the experiment is set to run its course. The LFP has signed off on Monaco's competitive advantage, accepting a large if token payment in the process. Now Monaco has to make good on their promise.