Glamour doesn't have to mean new and shiny, but it sure helps. So with the confirmation that MLS is coming to Miami — for real this time, not Fort Lauderdale — on the wings of David Beckham, where does this new franchise rank on Major League Soccer's long-existing (at least four minutes) glamour scale?
If we use the definition of "an air of compelling charm, romance, and excitement, especially when delusively alluring," then here's a "Blink" top-of-mind list of the league's top six (tongue planted firmly in cheek):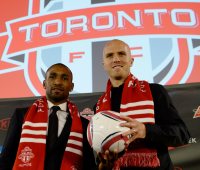 1. New York City Football Club – New? Check. Connections to Yankees and Manchester City? Check. Shiny manager coup? Check. New York hype? Duh. Hard to argue against the light blue as the flavor of the month, even considering they won't play anytime soon.
2. Toronto FC – Yes, I know, I know… and I'm from Buffalo, sworn enemies of all things Toronto Maple Leafy. But you can't deny that their long-ardent supporters are finally getting their due and that many new fans will turn their eyes to Michael Bradley and Jermain Defoe.
3. The Real Fighting Beckhams of South Beach United FC – It's pronounced "Ray-all" and they have David Beckham, sunny weather and, most importantly, beautiful people who are already used to taking a team's greatness for absolute granted. Also, something about Pitbull?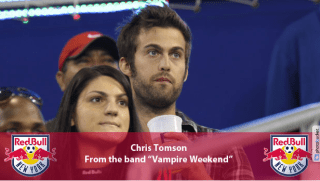 4. New York Red Bulls – Shouldn't they be above NYCFC, especially considering that they are actually playing soccer, doing it fairly well and have Thierry bleeping Henry in their ranks? Plus, even though I love their cheeky "celebrity fans" slide show, they have a celebrity fans slide show.
5. Los Angeles Galaxy – It'd be fair to put them higher, but we're talking glamour here. In the fashion world, if a top designer fled town to set up his shop somewhere else… wouldn't L.A. become sooooooo 2010?
6. Portland Timbers – Logs and chainsaws, friends. Logs and chainsaws. In my world of glamorizing all that is everyman, logs and chainsaws are the way to go.
Who's missing? Philly? Montreal? Orlando?