Over the past week at ProSoccerTalk, we have been analyzing all 20 Premier League teams and the deals they did in the January transfer window.
Now that all the wheeling and dealing is done, PST's writers gave each team a grade based on their business and you can open up an individual post on each team for an in-depth look at their window activity, by clicking on the team name.
Here they are, let's open up that old gradebook once again and see who finished top of the class…
New manager René Meulensteen had his work cut out for him entering January and arguably did more to change his side's fate than any other manager in the Premier League. The acquisition of Mitroglou gives the Cottagers a proven, physically-imposing and skillful striker who looks tailor-made for the Premier League.
In Holtby, they've acquired a bright-spirited, creative midfielder who's hungry to prove himself to both his parent club, Spurs, and his national team, Germany. The lanky William Kvist looks a real find as well while Dempsey provides experience and added depth, even if he looks off the pace so far. Heitinga provides depth to the back line although he's not the kind of game-changing defender fans would've hope to bring in.
Meulensteen showed a keen eye for the future as well, signing Manchester United youngsters Ryan Tunnicliffe and Larnell Cole. But perhaps the most important move the Dutch manager made was to rid his side of cancers, Adel Taraabt and Dimitar Berbatov. Both players, while talented, looked completely disinterested at Craven Cottage and had to go. Sending the underpeforming Bryan Ruiz out on loan was also a smart decision. Talent-wise, there's little question Fulham should stay up. Now fans have to hope Meulensteen has assembled the right cast of characters to keep the club in England's top-flight.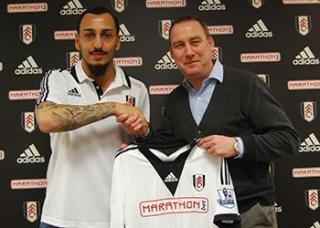 Prying Long from The Hawthorns was not easy, as Bruce and the club endured a drawn-out transfer saga.  Hull made a big run at Long last summer and seemed to have an agreement before the deal fell through late. So, half a season later, the Irish international is finally in place on a three-and-a-half year deal.
By then, Jelavic had already been secured – and happily so, it would seem, having found himself down the pecking order of forwards at Goodison Park. Like Long, he was also signed to a three-and-a-half year deal, according to reports.
The pair have already paid dividends, proving to be quite a handful for Tottenham in their weekend debut for Hull (a 1-1 draw). Long (described by Bruce as his "crown jewel") had the goal. On a feed from Jelavic, no less.
One thing could have helped make the period even more prosperous:  Hull kicked the tires on luring Tom Ince from Blackpool but struggled to ever gain real traction on that one. (That's the "minus" on the grade, on what could otherwise be called a grand transfer time for Bruce's boys.)
Marcos Alonso's loan from Fiorentina has already made a huge difference. The former Bolton Wanderer has been among Sunderland's best players in each of his appearances, fitting in perfectly with how Poyet wants to play moving forward.
Long term, the Spaniard may not be the team's most valuable addition, even if they manage to keep him. That honor could belong to Ignacio , who has been one of South America's most sought after strikers since he was playing in the Argentine Primera. Sunderland managed to snare him for $4.3 million. Although Jozy Altidore's play has improved and Steven Fletcher provides another viable option, Scoccio has the talent to be a starter in the Premier League. It's just a matter of seeing if he adjusts (and if he can adjust this season).
Add in Ustari as a nice depth acquisition, Bridcutt already starting in central midfield, and the Black Cats finding homes for the likes of Cabral, Ji, Diakite and Graham, and it's hard to image a more successful window. Everybody wants to see a big signings, but given the moves the Black Cats made this summer, that may not have been in the cards. Instead, Poyet's brought in three of four key additions while keeping all his core components. That's a successful window.
The argument could be made that by selling Jermain Defoe to MLS side Toronto FC, another striker should be brought in. But with  Roberto Soldado, the emergence of Emmanuel Adebayor under new manager Tim Sherwood and some talented youths on the up-and-up, a rush buy was not necessary. Letting Lewis Holtby go out on loan in a bid to make the German World Cup side was a good move. Rumors had him wanting a complete transfer away from White Hart Lane but the winger has bags of talent and selling him – or any other of the new boys brought in like Etienne Capoue – would have been a mistake.
The most important move Spurs made this season was to get rid of Andre Villas-Boas and hire Sherwood. The 45-year old is the quintessential player's manager. He doesn't over-coach, has a relaxed approach and he afford his players freedom in their style of play. Whether he's the long-term answer is unclear but in the short-term he's everything Spurs front office needed to counter-balance the overly-complicated ways imposed by Villas-Boas.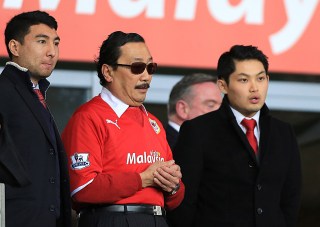 In conclusion, Tottenham's (potential) success this season had little to no bearing on the January transfer window. All the pieces were (and are) in place, it's now up to Sherwood to make sure they fit snug.
It was a really good transfer window for Ole Gunnar Solksjaer and Cardiff City, as the team now looks a lot stronger as the squad has been bolstered with some talented youngsters joining.
The likes of Zaha and Fabio, who both joined from Man United, have something to prove and will be key to the Bluebirds survival bid between now and May. Wollf Eikrem, Moller Daehli and Inge Berget are unknown quantities but are rated highly by Solksjaer. So don't be surprised to see a few of those Scandinavians burst onto the scene. With all of that youth on board, bringing someone like Kenwyne Jones is exactly what Cardiff needed. He scored the winning goal on his debut against Norwich on Saturday, as Solksjaer's transformation is taking shape already. Terrific window of wheeling and dealing for the young manager. Cardiff won't be going anywhere without a fight.
It could be argued that selling Mata, and doing so to a fellow Premier League club, was a mistake. But United are not competitors of Chelsea this season and the influence of Mata will only serve to frustrate Chelsea's true competitors, Arsenal and Manchester City, who have yet to face the Red Devils for a second time. In the future Mata may come to roost but the facts now are that Jose Mourinho wasn't playing him, already has Oscar, operates in a club flush with cash and made a £14M profit (after three trophies in three years) in selling the Spanish attacker. That profit, however, went directly to the purchase of Matic, who Chelsea previously sent to Benfica as a makeweight for the £25M purchase of David Luiz in 2011, meaning they took a heavy loss in bringing him back to Stamford Bridge. The sprawling Matic will be a huge defensive boost to the holding midfield, and, in time, the 19-year-old Zuoma will blossom into a beasting center-back for the Blues.
Finally, it could be argued that Mourinho failed to address his greatest need, that being for a proven striker. While Fernando Torres or Samuel Eto'o (and to a lesser extent, Demba Ba) could catch fire, The Special One claims that the issue of buying a world-class striker will be addressed in the coming summer (likely in a swap deal of Thibaut Courtois for Diego Costa). If, however, Chelsea fail to win the Premier League this season, Mourinho's failure to do the business in January could be seen as a major oversight. Only time will tell.
If the new Eagles' boss entered January hoping to make room and bolster, he accomplished both. Finding homes for 12 players, four leaving on permanent moves, Pulis has done his spring cleaning in winter, with the players being brought in all looking like useful parts.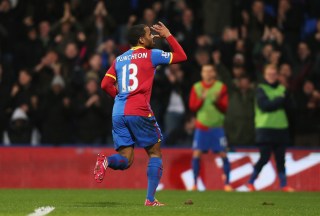 In that way, this wasn't just shuffling the deck. In Ince and Ledley, Pulis brought in the type of players he didn't have at his disposal. There's an upside to Dann that could make him a value buy (assuming that undisclosed fee is reasonably low). Puncheon provides the goals that Cameron Jerome has been unable to find, while Hennessey gives the team depth should anything happen to Julian Speroni. It wasn't spectacular, but Crystal Palace's January window was eminently solid. It was the Tony Pulis of transfer windows.
Everton manager Roberto Martinez checked all the boxes for his side's needs but many fans felt let down at his failure to purchase a striker. Bringing in the 6′ 8″ Traore on a loan seems a good bit of business but with the sale of Nikica Jelavic to Hull City, the Toffees now boast two true strikers, both of whom are on loan.
The issue won't be a problem this year but in terms of building for the future feels a bit short-sighted. Had Everton purchased a young striker he could have worked with the likes of Romelu Lukaku, giving him an invaluable experience entering the 2014/15 season. Instead, the Toffees will head into this summer with Arouna Kone, who's coming off a major knee injury, the seldom-used Apostolos Vellios, and Steven Naismith and Kevin Mirallas, who can play the role despite not being true strikers.
The addition of McGeady was a welcome one and at £2.5m was good deal financially. The speedy Irishman will patrol the right wing, allowing Mirallas to take up more central roles. McGeady is now the fourth Republic of Ireland midfielder on the Toffees roster and early indications are that he loves the club and fits in well, although his on-field performances haven't overwhelmed.
The loss of Bryan Oviedo to injury is a tough one for Everton after the Costa Rican made an impact at left-back and left midfield in the first half of the season. The failure to replace him and Johnny Heitinga with another defender could look an oversight although the rise of young John Stones should provide sufficient cover.
As we mentioned, Saints didn't bring anyone in this January, but why would you need to when you have so many young studs rolling off the production line at their renowned academy? Right now they have academy products Adam Lallana, Luke Shaw, Callum Chambers, James Ward-Prowse, Harrison Reed and Sam Gallagher regularly involved in the first-team squad and are the envy of clubs across the PL.
Many thought Pochettino would bring in another striker to replace Osvaldo, after his remarkable training ground bust-up which saw him banned, but instead 18-year-old Gallagher was put into the first team and has shown he's good enough to play in the PL. Keeping onto Lallana, Shaw and Lambert was key for stability at St. Mary's. Now Saints can kick on in the final few months of the season to try and bag their highest-ever finish in the PL.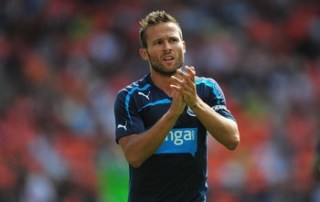 "Oh my God, they sold their best player and they get a B," that guy you know from Twitter's about to say. They do, and the grade would be higher if the Magpies had done more to augment their other holes. Though Cabaye's departure arguable creates another problem, their ability to work $30 million out of the situation is a huge positive.
The negatives: They're left hoping a three-man middle of Vurnon Anita, Cheik Tioté, and Moussa Sissoko will work (a reasonable guess); they didn't get a proven scorer to augment Rémy; and their lack of depth at the back could still see Mapou Yanga-Mbiwa utilized as a full back, when injuries or suspensions arise.
Perhaps there are some in panic mode after watching Chelsea put an end to Manchester City's absurdly-heroic and prolific run at the Etihad, It's very difficult to fault Pellegrini for not adding to his squad and he protected any major perceived want-aways from hurting his depth. Really their only significant move was letting Guidetti get some match time over at Stoke City (which was pretty intelligent considering, again, that the young Swedish player wasn't about to dent a lineup that's already rung up more than 100 goals).
That's the softest C we could offer. Even if City ends up dealing with a gross amount of injuries, it'd be fair to write it off as fate rather than unpreparedness. The squad appears deep enough for two Cup runs — one that only has a single date left — and Europe. How many other squads can say that?
Getting Mata goes a long way toward a good grade, but United overpaid. Based on this weekend's loss at Stoke, they also seem willing to move the Spaniard out of his best position, casting Mata as an extremely talented but overpriced player for whom United are unable to carve out a position. Mata may excel wide and justify every pounds spent. He may also leave Red Devils' fans wondering what $61 million could have done in midfield and defense.
It's still difficult to argue United haven't gotten better in the winter window, which it why I've given them a passing grade. But given their needs, the Champions League stakes, and their resources, the Red Devils could have done more.
Aston Villa are not big spenders and were never going to buy big in January, that's not the clubs philosophy. They needed some extra depth in a few positions and Paul Lambert got that with the loan deals for Ryan Bertrand and Grant Holt. Bertrand has been great at left back, while Holt will add something different to the pace of Gabriel Agbonlahor and Andreas Weimann up top.
All in all, a very quite window for Villa. Not much to see here. Now the focus, for yet another season, is on Premier League survival.
Arsene Wenger had one area to strengthen in the window, and he didn't get to do it. I get it, it's tough to find a top striker that's better than what you have. But let's be honest, Arsenal haven't got a lot of options in attack. With Theo Walcott out injured, only Podolski, Bendtner and Giroud can play in the central role. With a hard slog of Champions League, PL and FA Cup matches coming up, they needed more depth. Wenger should have splashed the cash to bring in a top striker. This was the window where they should've made a marquee signing. But if a player isn't available, like Diego Costa, then what can you do?
Bringing in Kallstrom was okay, he will slot in and do a decent job in the absence of Ramsey and Flamini for a few weeks. But I think Arsenal's fans, and perhaps their manager, expected to do a lot better in this window.
Borriello, 31, has seven caps for Italy. No, that's not exactly Paolo Rossi as Azzurri all-time strikers go, but he's got something. Having scored once in 11 Roma appearances this year, a change of address can't hurt, and maybe can find some of the 2008 form, when Borriello flirted with the Italian Serie A scoring leadership.At the very least, he provides some cover for the inconsistent and unreliable Andy Carroll.
Nocerino, 28, has 15 caps for Italy, most prominently as a member of the country's European Championships team from 2012. While he's not completely useless, he had become surplus around AC Milan, even more so now Michael Essien's arrival from Chelsea. It's fair to ask if a midfielder in such poor from around the San Siro is the man who can help the Hammers dodge relegation?
Yeah, it's a pretty low grade for the Canaries, because Chris Hughton has failed to strengthen in the area he needed to. However that might not be his fault as Norwich's resources are likely to be limited, especially after splashing out over $20 million on van Wolfswinkel and Hooper this summer, and January didn't have many bargains.
Last year Norwich brought in the likes of Kei Kamara to bolster the strikeforce late in the season and that worked to help keep them up. I do worry for the Canaries this year though, because I just don't see where the goals are coming from. That, and they are only two points above the relegation zone.
How you feel about Stoke's window comes down to Odemwingie and Guidetti. Unfortunately, there isn't much to say either represents a significant improvement. While each have the talent to have a major impact, recent history and early returns say Stoke's treading water. Odemwingie is a skilled player who tantalized at West Brom, but in his last 72 Premier League games, he's scored a Crouch-esque 16 goals. How much of an improvement that represents on Assaidi, Jon Walters, or Arnautovic is debatable, but it's unlikely to be much.
Guidetti is already making noise about being unhappy with his playing time (he was briefly ill). Perhaps that gets worked out and he can have a major impact over the next four months. More likely: If he's not getting significant time early, he has one or two other steps before being a relegation-saver.
Stoke failed to meaningfully address any of their issues, but they brought in two guys who could turn probability on its head. Given the cost (just wages, presumably), they're worth a shot.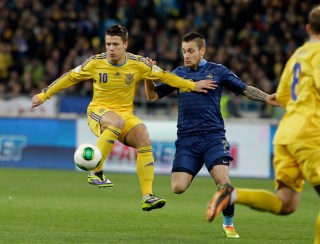 It's not right to toss a huge 'F' on the Reds, as the club is in pretty good shape. Their strike force is flying with SAS on cruise control and players like Jordan Henderson have been playing very well, but sometimes you need to take a risk to boost your chances at the Champions League and that time seemed now with no clear giant emerging this season (or better put: no club seizing the opportunities atop the PL). Sure, spending for spending's sake isn't a great idea but if the Reds are looking back at this year from a spot outside of Europe or mere points from the top, they'll look back at a January window and wonder if it was fate… or just laziness.
Two points shy of the relegation zone with 14 league matches to play and the Europa League set to start up, Swansea City are in the muck and did little transfer-wise to give themselves hope of getting out of it. They desperately needed to land players who could contribute straight away and failed to do so.
N'Gog and perhaps Emnes are the only players of the lot who could potentially make an impact in the top flight. The 24-year old N'Gog has Premier League experience with Liverpool and Bolton and although he didn't exactly light it up, there were matches where the 6'3″ Frenchman showed promise. The 25-year old Emnes scored 24 goals in 141 matches at Championship side Middlesborough, hardly numbers that will have the Jacks thinking the Dutchman can make an impact at the Liberty. Meanwhile Fulton, King and Hanley are all under the age of 20 and are projects for the future.
It was bargain basement shopping by Huw Jenkins. Over time, one or two of these players might pan out but the likelihood any will have a significant impact this spring is extremely low. Making things worse, Jenkins also went ahead and fired manager Michael Laudrup this week (appointing long-time defender Garry Monk as caretaker manager), so things at the South Wales club are, without a doubt, in shambles.
West Bromwich Albion – Grade: D-
It's a D- rather than an outright F because the Baggies did get some money for Long. The Irishman was always bound to leave, wasn't he? He came so close to putting the Hawthorns in his rear view mirror last summer, only to see that relocation into Hull collapse at the 11th hour.
With six months to go before he could leave on a free transfer, the Baggies more or less had to move him. When the offer came in over $10 million, there really wasn't any choice. Now, should management have done more with that money? Of course. Reinforcements anywhere around the ground would have helped, but the gaping hole was at left back, where neither Liam Ridgewell nor Goran Popov have proven capable of holding serve consistently.