A manager playing down his side's chances of winning the Premier League title has become all the rage.
Pellegrini's doing it…
Wenger's doing it…
Mourinho was freaking born doing it…
And now we can add Brendan Rodgers to that esteemed mix. As a result of Liverpool's formidable form over the last few weeks the Northern Irishman has truly become the Hansel of the Premier League – so hot right now.
In fact, Rodgers' is such fire that journos have been asking him if Liverpool can win the title, which is kind of hilarious considering they're 4th in the table, six points off the pace.
But whatever. Doesn't matter.
Like Men in Blazers say, the Premier League is all about narratives.
And what better storyline than a club that comes out of nowhere to win the title?!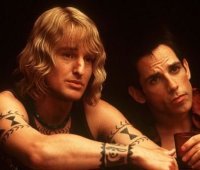 So, despite having his side barely being within a Champions League spot (Spurs are just three points back), Rodgers answered the title-chance question.
Handled it pretty well, too.  Talked about trying to have the club finish as high as possible, with Champions League the goal. Well PR'd on that one.
For me, if Liverpool are to do the impossible and win they league the key will be to take full points from average Premier League sides.
So far this season they've drawn with Swansea City, Newcastle, Aston Villa and West Brom and they've lost to Southampton and Hull City.
To win the title, results like that can't happen. Eliminate the problem, though, and the title questions might not seem so ridiculous after all.
Below are full highlights from Rodgers' presser earlier today:
"I really only focus on the team and the football club, and make no mistake – I want to get into the Champions League for the people here at the club and the people of the city," he said.

"I came here to try and inspire the city as much as the team. I know what Champions League football can bring to a city like Liverpool and everything it can generate.

"I keep the focus on improving the players, improving our performance levels, and you can see from the continuation of the development we've made over the last 18 months that we're going to be a match.

"The momentum has been building and building, but I just think it would be unprecedented to go from being where we were last year in seventh position to first.

"We've got so many young players, who are still growing and developing and our squad is small. So I feel that we've still got work to do.

"But when we play like that and perform like that (on Saturday), people are obviously going to ask the question (can you win the league?).

"We're five points behind Arsenal, four behind Manchester City and six behind Chelsea and we still have them to play here at Anfield.

"But the main objective is just to finish as high as we possibly can and let's see where that takes us.

"Right the way through this season and throughout my time here, we've started to just chip away in our development and improve.

"It was another wonderful result for us (on Saturday) and what was particularly pleasing was the performance.

"It was an incredible display from a group of young men who are growing and getting better all the time. It was very pleasing."