He may be on loan at Cardiff City, but that hasn't stopped Wilfried Zaha from acting like a man freed from the clutches of his old boss at Manchester United.
The 21-year-old English forward by way of the Ivory Coast is denying it now, but he took a jab at old manager David Moyes with the following Instragram photo with current Bluebirds boss Ole Gunnar Solskjaer: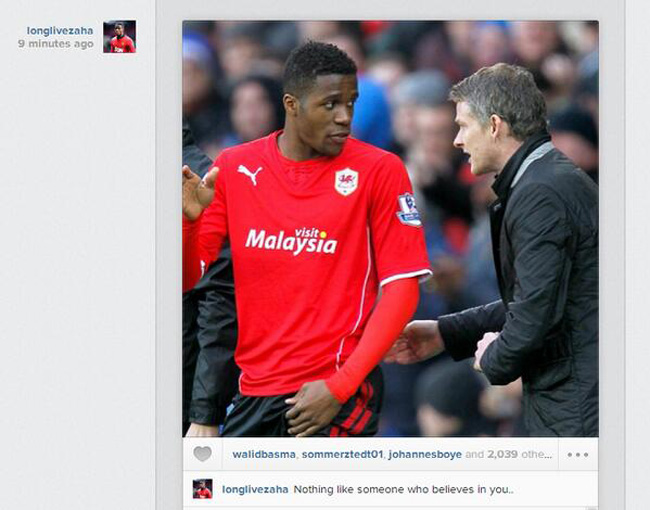 It's very hard to buy into any talk that the "Nothing like someone who believes in you" caption is just a high-five to his new manager, as Zaha was less than pleased with his time at Old Trafford. After a highly-publicized transfer from Crystal Palace to Manchester, Zaha made just four appearances across all competitions for Moyes.