Two straight playoff-less seasons have the Columbus Crew staring at a repeat of their worst stretch in franchise history, the three seasons from 2005-07 that saw them out of the postseason. Yet attendance was up in 2013 and there's a new boss in town in Gregg Berhalter.
There have been rumors of a three-man back line for Berhalter, who will be running a club that features some familiarity with the return of dynamic attackers Dominic Oduro and Federico Higuain. But there's also significant turnover with fixtures like Chad Marshall skipping town and Eddie Gaven retiring.
LATEST MLS 2014 SEASON PREVIEWS, HERE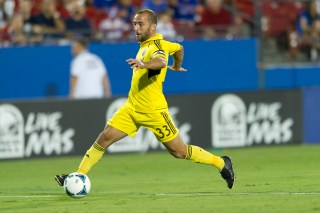 Players in: Michael Parkhurst (FC Augsburg), Daniel Paladini (trade with Chicago), Matt Wiet (Homegrown player), Waylon Francis (Herediano), Brad Stuyver (unattached), Steve Clark (Honefoss BK), Hector Jimenez (Los Angeles), Giancarlo Gonzalez (Valerenga).
Players out: Chad Marshall (trade to Seattle), Andy Gruenebaum (trade to Sporting KC), Glauber (option declined), Eddie Gaven (retired), Danny O'Rourke (option declined), Konrad Warzycha (option declined)
Key player: Waylon Francis
Who? Well, firstly, let me admit that the easy answers were Higuain, Oduro and Parkhurst… but there's something very interesting about Francis, the left back from Costa Rica comes to Columbus from CONCACAF Champions League side Herediano. At age 23, he has plenty of experience and should add a dynamic aspect to the left side of the Crew's attack. Will he adapt instantly and show the form that got him noticed in the States?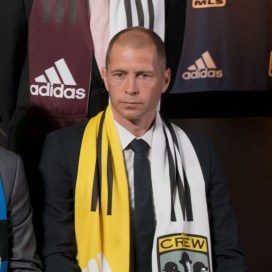 Manager: Berhalter comes to Columbus with the lofty distinction of being among the first Americans to manage a European club, Hammarby IF in Sweden's second flight. His record there was a modest 18W-12L-16T as he engineered a rise to 4th place in the second flight Superettan but was fired in July 2013 for a lack of firepower.
He's already managed to ruffle some feathers with willingness to be quite open with at least one personnel issue, and time will tell whether this was a blip on the radar or a significant issue.
Outlook: Lot of questions here that extend beyond the Crew's new manager. Will Francis be as dynamic in MLS as Costa Rica? Was Parkhurst's lack of playing time in Germany a matter of coaching or form? Is Clark's transfer from Norway's top flight, where he started for two seasons, the answer to their goalkeeping quandary, or will it be another Crew member to steady the ship? There's a lot to answer here, and plenty of excitement that comes along with the hiring of Berhalter. Can the Crew make the playoffs in 2014? I wouldn't bet on it, but if the team gels quickly and they hit on their personnel moves, they may just squeak in.