Despite two straight years outside of the playoffs, the Philadelphia Union is building something special. No, the squad doesn't feature world-class DPs but it's one that fits right in line with the city itself: a young, tenacious, strong side with a bit of a chip on its shoulder.
So go ahead, dare you to take them lightly.
Players In: Vincent Nogueira (transfer from Sochaux), Christian Omar Maidana (free transfer from Argentinos Juniors), Corben Bone (Chicago Fire, Re-Entry Stage 1), Maurice Edu (loan from Stoke City), Ethan White (trade from DC United), Andre Blake (University of Connecticut, SuperDraft), Brian Holt (free transfer from Harrisburg City), Austin Berry (trade from Chicago)
Players Out: Jeff Parke (trade to DC United), Michael Farfan (transfered to Cruz Azul), Chris Albright (retired), Oka Nikolov (waived), Greg Jordan (waived), Kléberson (waived, Bahia), Don Anding (waived)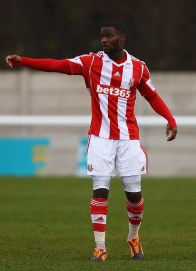 Key Player: Maurice Edu
Sure, the argument could be made for Connor Casey, Jack McInerney, Sebastien Le Toux, or any number of players to be the key man. But Edu comes into this side as the player with the most to prove.
For the last two years he's floated from Rangers to Stoke to Bursaspor, battling injuries and struggling to lock down consistent playing time. Those trials and tribulations have hugely frustrated Edu, and rightfully so. He doesn't just have something to prove to try and make the USMNT World Cup squad, he has something to prove as a player, period.
Returning to MLS was the best move he could make and fortunately he's still young enough at the age of 27 where he can re-establish himself as a top professional player. Expect him to play as a box-to-box center midfielder with a chip on his shoulder. Assuming he partners well with Brian Carroll in the center of the park, Edu can be the midfield general that brings the Union to the next level.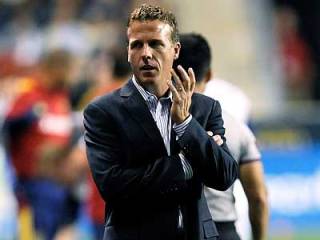 Manager: Since his confirmation as interim manager in June 2012 and then manager in August 2012, John Hackworth has steadily built a young, cohesive side with impressive chemistry.
Entering the offseason Hackworth needed to strengthen the midfield and backline in the hopes of moving away from last season's counter-attacking system and into a more possession-oriented game. Mission accomplished.
Hackworth brought in Edu and Christian Omar Maidana as DPs and also added Vincent Nogueira from France, who could prove to be a tricky attacking midfielder. The acquisition of Austin Berry into the defense will further strengthen the spine of the team allowing them to utilize Hackworth's favored 4-3-3 approach.
Outlook: The Union are a steadily improving squad, one that knows its identity under Hackworth and ultimately could prove to be the team no one wants to face. After falling short the last two seasons the target will be to make the playoffs and assuming the new boys gel with the old guard – and that quintessential Philly chemistry remains in tact – it's an objective well within reach.