The countdown to the 2014 Major League Soccer season is ticking away and very shortly MLS will be back with a bang, as a spectacular season awaits.
We've been rolling out season previews of every team at PST and now it's time to focus on each position and share who we think are the top 10 players.

LATEST 2014 MLS PREVIEWS, RIGHT HERE
First up, let's take a look at the new kids on the block, as the latest crop of MLS rookies arrive with plenty to prove in 2014.
1. Steve Neumann
An absolute stellar career at Georgetown, I was lucky enough to see this kid up close and personal and he does it all. Scores goals and easy on the ball, New England Revolution have a real player on their hands. I expect Neumann to help quell the loss of Juan Agudelo and become a future star of the Revs and MLS.
2. Patrick Mullins
New England lucked out by getting this guy in the 2014 MLS SuperDraft too. Mullins is an intelligent forward with an eye for goal who shone for Maryland in the ACC throughout his college career. Winner of the MAC Hermann trophy in 2012 and 2103, Mullins was the best player in college soccer for two-straight seasons. The Revs are full of young talent, can Neumann and Mullins link up and take MLS by storm?
3. Andre Blake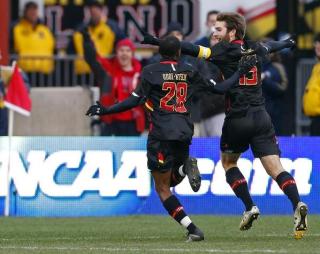 The no. 1 overall draft pick, Blake is a beast in goal and should be a star for the Philadelphia Union. Current 'keeper Zac MacMath will be a worried man, as Blake will push him all the way for minutes in his rookie season. Right now MacMath is the starter, but I'm not sure he can he hold off Jamaican youngster and former UConn star Blake.
4. Eric Miller
With Alessandro Nesta retiring and Adrian Lopez out through injury, Montreal suddenly look weak in defense. That means plenty of minutes for Miller, and the young full back has got that in preseason. Frank Yallop loves to develop young defenders, as we saw at San Jose. Can Miller, a former U.S. U-20 international, develop into a key player on Montreal's backline?
5. Thomas McNamara
A talented winger who can also play full back, expect McNamara to get plenty of minutes right away at Chivas. The long-haired left footer is good on the ball and at 5 foot 9 inches he packs a punch. Much more comfortable going forward, he got some big minutes in preseason so expect him to be in the mix for Chivas USA.
6. Steve Birnbaum
D.C. United have had a massive overhaul this offseason and drafting Birnbaum gives them plenty of depth at the back. Ben Olsen has given U.S. youth international Birnbaum decent minutes in preseason and the Cal standout should be involved heavily in 2014. Plus the likes of Bobby Boswell will pass on a wealth of MLS experience.
7. Ryan Hollingshead
After being drafted in 2013, Hollingshead took time away from the game to help his brother build a church in Sacramento. Now he's back and ready to tear it up in Texas. A pacey winger or forward, the UCLA product can learn plenty from Dallas' talented attackers. Expect him to get minutes off the bench straight away.
8. Mark Sherrod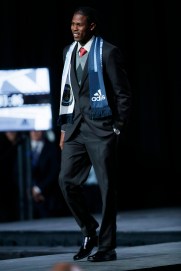 A product of the Portland Timbers U23's, Sherrod is a bustling forward who really gets at opposition defenders. Houston have a record of unearthing gems in the past, if he can learn from Will Bruin and gain knowledge from Brain Ching in Houston's front office, this kid could go far.
9. Jordan Allen
A talented midfielder who has come through the ranks at RSL's academy, Allen is somebody to get excited about. A wide player by trade, the U.S. youth international will perhaps slot in at full back for RSL this season. A real talent who spent one year at the University of Virginia before switching the college game for the pros.
10. A.J. Cochran
Landing with Houston, Cochran is set to get some minutes right away in MLS. The towering defender has shown well in preseason by all accounts and with Bobby Boswell moving on and no settled central defensive partnership at BBVA, it could be a big year for the St. Louis native.