The countdown to the 2014 Major League Soccer season is ticking away and very shortly MLS will be back with a bang, as a spectacular season awaits.
We've been rolling out season previews of every team at PST and now it's time to focus on each position and share who we think are the top 10 players.

LATEST 2014 MLS PREVIEWS, RIGHT HERE
Let's take a look at the best men between the sticks as our season preview continues with the Top Ten goalkeepers in MLS.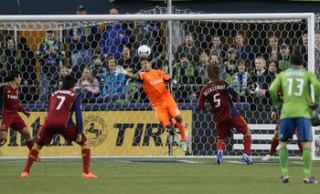 1. Nick Rimando – Real Salt Lake
It was difficult to separate the top half of this list, but it's difficult to make a list of the league's best keepers without putting Rimando at No. 1. When it comes to finishing a game strong and being where he needs to be, Rimando passes the smell test. His advanced stats also show a pretty telling figure, as he's considered the top keeper for an attack according to Squawka. If I'm starting a team for this season only and need a no-doubt keeper, it's Rimando.
2. Julio Cesar – Toronto FC
Yes, he'll have to adapt to a new league and no, it's not like goalkeeping was a problem for TFC last year, but Cesar's resume speaks for itself. The Brazil goalkeeper may have fought for playing time this year behind former English international Robert Green, but how many keepers in this league have finished Top 25 in Ballon d'Or voting in their career? Now that's loaded — I realize MLS players aren't going to get votes there — but Cesar has five Serie A title, two Confederation Cups and a UEFA Champions League title this is okay.
3. Donovan Ricketts – Portland
Ricketts has a knack for the outlandish "How did he do that?" save, and I'm not sure a week has gone by where he wasn't at least in the discussion for the Save of the Week award. The numbers say he's very, very good.
4. Troy Perkins – Montreal
This will require a lengthy diatribe, because I continue to read lists of top MLS goalkeepers that don't include the 32-year-old Ohio native, which is baffling. Montreal hemorrhaged shots on net in 2014, and advanced stats say Perkins was very good on a team that didn't defend well. In fact, Perkins posted the highest Squawka score in MLS last season, with only one negative performance in the bunch to drag him down.
He had the top defensive score and best possession score of all MLS keepers in 2013. Advanced stats aren't everything, so he'll sit fourth… but perhaps it's his location in Quebec that's keeping him out of the discussion.

5. Clint Irwin – Colorado
Ten clean sheets last season, and will be counted on to provide stability as Colorado transitions from Oscar Pareja following the coach's departure for Dallas.
6. Tally Hall – Houston
Athletic and strong in defense, Hall is just that little bit away from being atop this list. The knock on Hall is consistency, as he'll post just as many negative performances as positive… though the highs aren't so high and lows aren't howlers.
7. Luis Robles – New York
Robles probably deserves more consideration for a higher spot on this list considering his resurgence from real woes early in his season. He's a shot-stopper who sees the field well and can benefit the attack.
8. Jaime Penedo – Los Angeles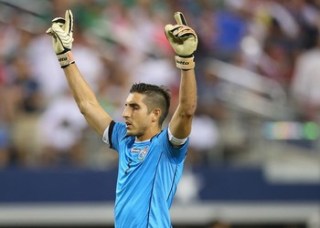 Impossible to ignore how he put the Galaxy on his back at times last season, but one season does not a career make and I'm wary to put him high on the list.
9. Raul Fernandez – Dallas
The Peruvian has plenty left to prove, but should benefit from the arrival of Pareja as his head coach. Plenty to like about Fernandez.
10. Jon Busch – San Jose
He's a feast or famine keeper who is capable of the highest of highs and the lowest of lows, but gets the nod over Chivas' Dan Kennedy, Philadelphia's Zac MacMath, New England's Bobby Shuttleworth and others.
More: The Top Ten rookies in Major League Soccer