From a distance, Ukraine looks like a solid opponent for a Europe-based United States roster to face their final call up before the pre-World Cup camp in May. Then you see that most of Ukraine's players haven't played in two months — that unrest at home is casting this game in a different, diminished perspective for Mykhaylo Fomenko's team — and the match takes on a whole different meeting. If anything, the 90 minutes the U.S. will play Wednesday at Antonis Papadopoulos Stadium will be less important that the training that led up to it – nothing more than a confirmation of what Jurgen Klinsmann and his staff observed in the two days before kickoff in Larnaca, Cyprus.
For those of us excluded from those sessions (read: most of the world), we're left reading the tea leaves from a 90-minute steep that starts at 2:00 p.m. Wednesday. Amid those patterns, here's where we should look for answers from Wednesday's performance.
1. Geoff Cameron's chance to lay claim to the right back spot
Do you see the assumption we've cooking into the question? Yes, the Stoke City right back is likely to get the call at that position against Ukraine, but he's also capable of playing central midfield or center back. If Cameron were to start at one of his more preferred positions, it wouldn't even crack our Top 10 Most Surprising Things Jurgen Klinsmann's Done list (please see our upcoming slideshow).
But if Cameron does start in his expected spot, watch how he performs going forward. Part of the reason Klinsmann chooses players like Brad Evans and DaMarcus Beasley at fullback may be their ability to read the game like natural midfielders – always putting themselves in positions to maintain those triangles needed to build play through the middle.
Cameron is the team's best right back defensively. He also has no problem getting forward. He has the athleticism to do both. But can he read the game like Brad Evans or DaMarcus Beasley? That will define whether he can pass the Sounders' midfielder on the right back depth chart.
(MORE: Players who need to make an impact for the U.S. on Wednesday (and there are a lot of them))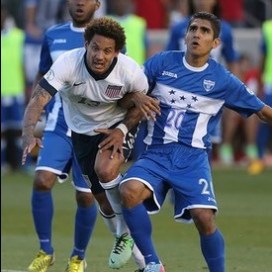 2. Is Jermaine Jones carrying any rust?
The Schalke loanee made his Besiktas debut on Friday against Antalyaspor, going 58 minutes in a 0-0 draw. Earning a start in his first appearance with Slaven Bilic's team, Jones looks set to get the playing time he expected when he agreed to move to Turkey in January.
For the United States, that means he'll have time to work himself into shape before the time the team assembles in May – something that renders Wednesday's performance almost irrelevant. Even if jumped through Yevhan Konoplyanka's knee and earned a red card in the first minute, he'd still be a first choice when the U.S. faces Ghana.
In the interim, watch how much rust the midfield ruffian has incurred during his two months on the sidelines. We'll get a good idea of how far he has to go to be ready for Brazil.
(MORE: Fear not, U.S. Men's National Team fans: Ukraine is on the ground in Cyprus)
3. Will "U.S. Jozy Altidore" transcend "Sunderland Jozy Altidore"?
We've seen Jozy Altidore work as hard as he can for Sunderland over the last six months, and it hasn't been good enough. On Wednesday, Altidore needs to be more than willing. He needs to be effective. If not, questions about his suitability for a place in Klinsmann's starting XI will persist through May, with Altidore potentially having little chance to regain his confidence this spring with the Black Cats.
(MORE: Losing time at Sunderland, Jozy Altidore needs to impress for U.S.)
4. Wanted: Clint Dempsey of 2012.
He started for Fulham in this weekend and gave one of the best performances of his two-month loan, but as one of the keys to the U.S.'s hopes of getting out of a tough World Cup group, 2014 Clint Dempsey needs to rediscover his 2012 form. That doesn't mean scoring goals once every two games, but it does mean presenting that threat.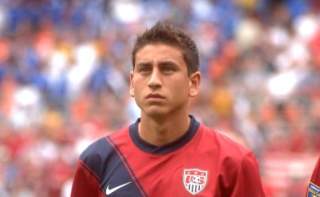 On Wednesday, Dempsey has a chance to show more familiar surroundings can lead to more typical results.
5. Midfield spots up for grabs
A lot of names in defense and attack seem locked in three months ahead of Brazil. In midfield, however, few beyond the possible starters have more than one foot on the plane.
We know Jones and Michael Bradley are going, as are Graham Zusi and Kyle Beckerman. If Landon Donovan doesn't go, at this point, something's gone seriously wrong. For what's likely to be four spots across the middle of the field, we've got five names who can plan their family's trips to Brazil.
Others like Mix Diskerud seem close, but on Wednesday, the fight for those other three or four spots will be in focus. Alejandro Bedoya will try to build  on a strong Gold Cup. Brek Shea hopes to be that change of pace on the left. Sacha Kljestan tries to take advantage of the absence of Diskerud, while Danny Williams attempts to put himself back in the World Cup picture.
It's the one place in the team were spots are still up for grabs, and while those spots are likely on the bench for the games that count, Wednesday will allow the likes of Bedoya, Shea, Kljestan and Williams to increase their stock. It's their last chance before the U.S.'s Europe-based players see Klinsmann again in May.