This World Cup business is awfully inconvenient. Here's Major League Soccer, turning its wallet inside out, embarking on its first major spending push since the 1990s, and FIFA has to throw this huge party in Brazil – in the middle of the MLS season! Then they go and invite all of the league's best players, some of whom MLS just paid big bucks to bring back? World Cup, your timing couldn't be worse.
Entering its 19th season, Major League Soccer is starting to transcend mere stability. Under commissioner Don Garber, the league now has a national footprint of viable teams, one that's allowed it to become ambitious. Those days of contracting teams in Florida? Dead, gone, irrelevant.
With signings like Toronto FC midfielder Michael Bradley and Seattle Sounders attacker Clint Dempsey, MLS is reaching out to the casual fans, I really only watch the national team follower and saying "then watch your national team with us." Dear mainstream sports fan: Drop on by; hang out; beers are on us.
But for the first three months of the 2014 season, those casual and mainstream fans are going to be all about the World Cup. The U.S. plays an exhibition against Mexico on April 2. They'll call their preliminary roster into camp mid-May. Then the send-off tour begins. Even before festivities in Brazil kick-off in mid-June, the national team pops onto the radar just enough to keep MLS's breakout season in the shadows.
At least, this is supposed to be MLS's breakout season, what with all the Bradley-ness and Dempsey-ness happening. Former Tottenham striker Jermain Defoe's in Toronto, Philadelphia brought Maurice Edu back from Stoke, and and teams' new ability to use "retention funds" have kept the likes of Graham Zusi, Matt Besler, and Diego Fagundez in the league. If Garber's goal is to make MLS a "league of choice," recent choices say Major League Soccer's climbing the ladder.
The real breakout, however, won't happen until next year. That's when New York City FC comes in. Along with Orlando City SC, the Manchester City venture will push the league to 21 teams, starting an era that's sure to see even more spending. With a new collective bargaining agreement on the horizon, the league will have a new set of rules meant to cultivate its new, dramatic growth.
2014 will be the end of an era, albeit a short one. Starting with Seattle's move to MLS in 2009, the league welcomed a new identity, one that embraced the virtues of their new, ready-to-go markets. Major League Soccer was no longer picking spots on a map and hoping things work. Portland, Vancouver, Philadelphia, and Montréal were all to go from day one.
Their effects could even be seen on last year's champions. The story of Sporting Kansas City's success goes beyond the maturation of Zusi, Besler, and head coach Peter Vermes. It's about a brand whose success has hinged on creating an exciting product that could capture imaginations in a competitive market. Part of that was a new name. Part of that was a new look. A great stadium had something to do with that, too. When the team claimed their second MLS title last December, that whole new, MLS 2.0 package came together.
(MORE: An alternate view of the 2014 Major League Soccer season.)
That's where we stand, one day ahead of 2.0's last season. This time next year, we'll have fully embarked on a new, more ambitious era of Major League Soccer – a period that will couple ambition's excitement with endeavor's risk. Whereas the last five years have been defined by stability new teams brought, MLS 3.0 will see the league try to claim the 'major' status it's sought for so long.
Enjoy 2.0's farewell.
(MORE: LATEST 2014 MLS PREVIEWS, RIGHT HERE)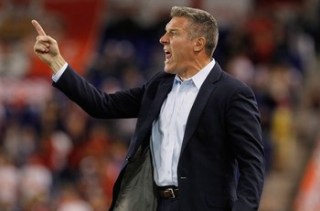 Outlook: Eastern Conference
Sporting Kansas City finished second in last year's regular season but went on to claim the title. If they falter before playoffs this year, it will be because Zusi and Besler will be gone for the World Cup.
New York is coming off their first major honor, having won the Supporters' Shield. As a result, they've elected to roll with the team that worked, bringing in only two new starters.
Contrast that with D.C. United, who have completely made over a team that set an MLS record for fewest wins in a season (three). Toronto FC also engaged in an overhaul, albeit a more expensive one. With Bradley, Defoe, and Brazilian attacker Gilberto, Ryan Nelsen has a new set of Designated Players in a team that's expected to make its first postseason.
Juan Agudelo's gone, but New England remains young and talented; Columbus lost Chad Marshall but still has the criminally overlooked Federico Higuaín; Chicago needs Mike Magee to continue to be an MVP to replicate last year's mid-table performance; Houston will be looking to move past a season of chronic absences and sporadic scoring; Philadelphia's hopes rest on Conor Casey and Jack McInerney producing a viable attack; while Montréal looks in flux, with Plan A on the verge of becoming plan AARP.
Favorites: Sporting KC, New York
Contenders: Toronto FC, Houston
Playoff hopefuls: Everybody else
No chance: I'm being nice here
MORE, Team-by-Team previews: Chicago | Columbus | D.C. United | Houston | Montréal | New England | New York | Philadelphia | Sporting KC | Toronto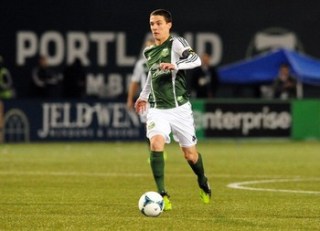 Outlook: Western Conference
Portland and Real Salt Lake, last year's top two finishers, look as strong, but whereas the Timbers have brought in Argentines Norberto Paparatto (defense) and Gastón Fernández (attack), last year's conference champions lost head coach Jason Kreis.
Dallas also has a new coach, with former Rapids boss Óscar Pareja eventually bring Honduran destroyer Hendry Thomas to Frisco with him. Colorado replaced Pareja with nobody (yet) but still offers Major League Soccer's best core of young talent (Deshorn Brown, Dillon Powers, Shane O'Neill, Chris Klute, Clint Irwin).
Vancouver also switched coaches, swapping the youth and promise of Martin Rennie for the youth and MLS experience of Carl Robinson. A full year of Jay DeMerit and the acquisition of Matías Laba make then playoff contenders. San Jose is in that category, too, with Mark Watson hoping his first full year on the sidelines returns the Earthquakes to there 2012 selves.
LA Galaxy retained Omar Gonzalez with last year's Designated Player deal and have added significant depth in attack and midfield. Their StubHub Center co-tenants, Chivas USA, were bought by the league in February and are set for another year of transition.
And then there's Seattle, the league's ultimate wild cards. Among MLS's most talented teams, the Sounders face-planted at the finish line in 2013, sparking an offseason mark over. Still among the league's most talented, they'll start 2014 with the same problem that killed them last fall: A lack of familiarity with each other.

Favorites: Portland, Real Salt Lake, LA Galaxy
Contenders: Seattle
Playoff hopefuls: San Jose, Vancouver, Colorado, FC …
No chance: … Dallas (this conference is tough), Chivas USA
MORE, Team-by-Team previews: Chivas USA | Colorado | Dallas | LA Galaxy | Portland | Real Salt Lake | San Jose | Seattle | Vancouver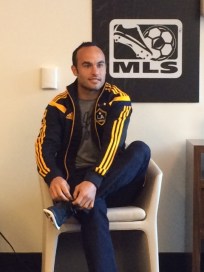 Landon Donovan, LA Galaxy – It may happen on Saturday, or we may have to wait until spring. At some point, the Galaxy legend is going to score his 135th career goal, leaving him alone at the top of MLS's all-time scoring list. It you can't love that, even for a moment, this list is not for you.
Michael Bradley, Toronto FC – Major League Soccer has no shortage of talented midfielders, but there are very few guys that can command games from box-to-box. Welcome back, Michael Bradley. Take this thing over.
Diego Valeri, Portland Timbers – One of a slew of talented playmakers in MLS, Valeri is a man of action. Whereas other trequaristas can be pensive, thoughtful on the ball, Portland's Argentine import is the most decisive playmaker in the league, a quality that makes him easy to love.
Diego Fagundez, New England Revolution – The best young player in Major League Soccer and arguably the best 19-year-old to ever play in the league, Fagundez is coming off a 13-goal, seven-assist season … as an 18-year-old! Often a step ahead of the game, imagine what the Uruguayan-born attacker can do once he really hones his talents.
Aurélien Collin, Sporting Kansas City – When he's on, he's the league's best defender, but he does so behind a mask that means he's often the heel. Collin led the league in yellow cards last year, but watch what he does when he's not drawing cards. You'll come to love the duality.
DeAndre Yedlin, Seattle Sounders – If Fagundez is the best young player in the league,  Yedlin is the best young defender. Only 20, even Yedlin's faults are endearing. Ambitious going forward while still growing into his game in defense, Yedlin has already drawn the attention of the U.S. national team.
Jay DeMerit, Vancouver Whitecaps – DeMerit missed most of 2013 recovering from an Achilles injury. Back, healthy, and looking as good as he did during his 2012 All-Star season, the former U.S. international can be one of the league's best defenders. Welcome back.
Federico Higuaín, Columbus Crew – Don't love him for his game breaking skill or a command of play that makes every moment of Columbus transition into must see TV. Love Higuaín because, despite his famous name and a year-and-a-half in the league, he's still overlooked. Love Higuaín's game because you can still get in on the ground floor. When people finally start seriously talking about All-Star and Best XI spots, you can say you were there all along.
Deshorn Brown, Colorado Rapids – The second year pro out of Central Florida is a handful, so much so that the Jamican national team has already brought him into the fold. Be it through the middle or out wide, Brown can tear you up with the ball or blow past you without it. If he wasn't also 6'2″, his game might have a weakness.
Amobi Okugo, Philadelphia Union – This is his time. A natural midfielder, Okugo has been fully converted to central defense, a place where his intelligence and skill can thrive. Entering his second full season at the position, the 22-year-old is poised for a break through. Couple that with one of the more endearing personalities in the league, and Okugo's game becomes easy to love.
MORE: Top 10 Rookies | Goalkeepers | Defenders | Midfielders | Forwards
What now?
You know the teams. You know the stars. Now, watch. The league season of Major League Soccer 2.0 kicks off Saturday, with Seattle hosting Sporting Kansas City, with coverage available on NBCSN and NBC Live Extra beginning at 3:00 p.m. ET.