The field for UEFA's Champions League quarterfinals is set, with all eight group winners advancing to the tournament's next round. Yet as the struggles of Manchester United show, not all quarterfinalists are created equal.
Eight-to-one, here's a rundown of the last clubs standing in pursuit of this year's European title, with last year's winners still setting the pace in this year's Champions League: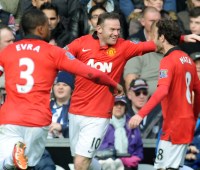 8. Manchester United
Path to quarterfinals: Won Group A ahead of Bayer Leverkusen; defeated Olympiakos 3-2 in the Round of 16.
League standing: Eighth place in the English Premier League.
Chances:
(Warning: If you're a celebrating United fan, skip this part.)
Whether you judge by how they've played in Europe or the struggles they've had in England, the Red Devils are the last eight's weakest link. Three goals from Robin van Persie gave Manchester United an impressive Wednesday result, but the team was also facing one of the least-talented teams in the Round of 16. That United cut things so close speaks to its chances of advancing past the quarterfinals.
(MORE: Van Persie treble hands Manchester United incredible Champions League comeback win over Olympiakos)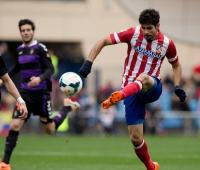 7. Atlético Madrid
Path to quarterfinals: Won Group G ahead of Zenit St. Petersburg; defeated AC Milan 5-1 in the Round of 16.
League standing: Second place in the Spanish Primera Division.
Chances: 
At their best, Atlético can compete with anybody, as its peak performances against Barcelona and Real Madrid have shown. As organized and hard-working as anybody in Europe, Atleti present the type of counter attacking and or set piece execution that could even trouble Bayern Munich. Unfortunately, that tenacious, almost impenetrable team that dominated the season's first half has been more inconsistent this winter. Right now, they look mortal.
(MORE: Two from Diego Costa help Atlético Madrid cruise past Milan in Champions League, 4-1 (5-1, agg.))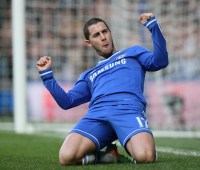 6. Chelsea
Path to quarterfinals: Won Group E ahead of Schalke; defeated Galatasaray 3-1 in the Round of 16.
League standing: First place in the English Premier League.
Chances: 
Between what its core showed in 2011-12 and the presence of José Mourinho, Chelsea has the components for another run. While it may not play with Atlético's tenacity or have a scoring presence like Diego Costa, Chelsea is still a team others would avoid if given the choice to play Atleti. And whereas Diego Simeone's team has proven vulnerable this winter, Chelsea continues to make steady, incremental improvements (albeit with some stumbles).
(MORE: Chelsea cruise past Galatasaray, as Blues make UEFA Champions League quarterfinals with 2-0 win (3-1, Agg.))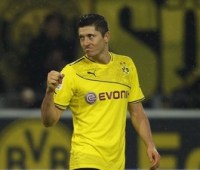 5. Borussia Dortmund
Path to quarterfinals: Won Group F ahead of Arsenal; defeated Zenit St. Petersburg in the Round of 16.
League standing: Second in German Bundesliga.
Chances: 
Teams would still likely prefer a meeting Chelsea or Atlético than deal with the potential Roberto Lewandowski, Henrikh Mkhitaryan, and Marco Reus bring to a matchup. Last year's run to the final proved what Jurgen Klopp's team can do, with the Round of 16's first game in St. Petersburg showing that form is never far away. Where as Chelsea can grind you down, BVB can play you off the park, if you're not careful.
(MORE: Hulk goal, Zenit win can't keep Borussia Dortmund from Champions League's quarterfinals)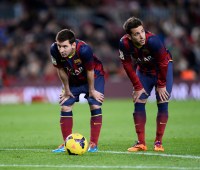 4. Barcelona
Path to quarterfinals: Won Group H ahead of Milan; defeated Manchester City 4-1 in the Round of 16.
League standing: Third place in Spain's Primera Division.
Chances: 
Their handling of the Citizens may have been the round's most impressive result, but Barcelona have proved, particularly in league. Recent losses to Real Soceidad and Real Valladolid have made Gerardo Martino's future the subject of tabloid speculation. And memories of Barcelona being worn down by the time they faced Bayern Munich in last year's semis? They linger, with this year's quad yet to prove its depth has improved over the thin team Guaridola took to titles.
(MORE: FC Barcelona edge out Manchester City 2-1, as Spaniards reach UEFA Champions League quarterfinal (4-1, agg.))
3. Paris Saint-Germain
Path to quarterfinals: Won Group C ahead of Olympiakos; defeated Bayer Leverkusen 6-1 in the Round of 16.
League standing: First in France's Ligue 1.
Chances: 
Depth is no problem for a team that went out of last year's quarters on away goals to Barça. Since then, the team has added Edinson Cavani up top, Marquinhos at the back, and Yohan Cabaye in the middle. Zlatan Ibrahimovic, having become the first player in PSG history to eclipse 40 goals, appears as good as ever, while last year's experience should serve as both motivation and validation if they draw another titan.
The only question is their coach. Laurent Blanc is a fine manager, but seeing what Carlo Ancelotti's done this year with Real Madrid, you can't help but wonder if almost any club would be worse off for having lost the Champions League-winner.
(MORE: Marquinhos, Lavezzi goals see PSG cruise into Champions League quarterfinals)
2. Real Madrid
Path to quarterfinals: Won Group B ahead of Galatasaray; defeated Schalke 9-2 in the Round of 16.
League standing: First in Spain's Primera Division.
Chances: 
The Merengues are Europe's clear number two. They've won seven of eight in Champions League, have climbed to the top of La Liga, and are in the Copa del Rey final. The only thing they can do to knock Bayern off its perch is beat them, a matchup we'll hopefully be spared in the quarterfinals.
(MORE: Ronaldo brace, Jesé injury highlight Real Madrid's Champions League victory over Schalke)
1. Bayern Munich
Path to quarterfinals: Beat everybody, all the time, at everything, ever. (First in Group D ahead of Manchester City; defeated Arsenal 3-1 in the Round of 16.)
League standing: See "Path." (First in Germany.)
Chances: 
Champions League matches against Manchester City and Arsenal showed Bayern isn't quite as imperious as their numbers imply, but given the low stakes of those matches, it's safe to assume they're close to untouchable. Real Madrid's switch to a 4-3-3 formation could help the Merengues in a potential matchup, but there's also the possibility that Pep Guardiola hasn't shown his hand. Who knows what tricks Bayern's boss has in store, should his team finally be tested?
(MORE: Battling Arsenal bow out, as Bayern Munich reach UEFA Champions League quarters after 1-1 draw (3-1, agg.))