The away shirts we showed you last week are the real deal, which is no surprise. What may be a bit disconcerting about the United States road shirts, which have been compared to bomb pops and pizza delivery guys, is the image of Clint Dempsey wearing the full strip makes him look, well…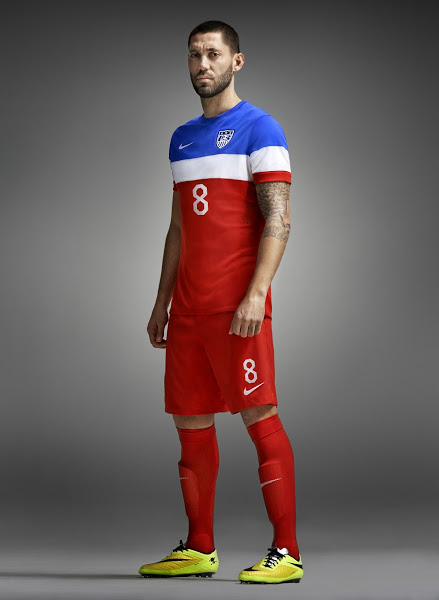 …like he's wearing a Russia kit.
Yes, the striping is out of order from the Russian flag, and for that matter it could also be compared to France, Chile and Slovenia. By all means, tell me I'm wrong, but the distinct impression I get is that it'd look more appropriate on Yuri Zhirkov than the unshaven Texan.
Maybe it's, I don't know, that we're a month removed from watching Alexander Ovechkin and the Russian hockey team struggle through their home Olympics in these kits: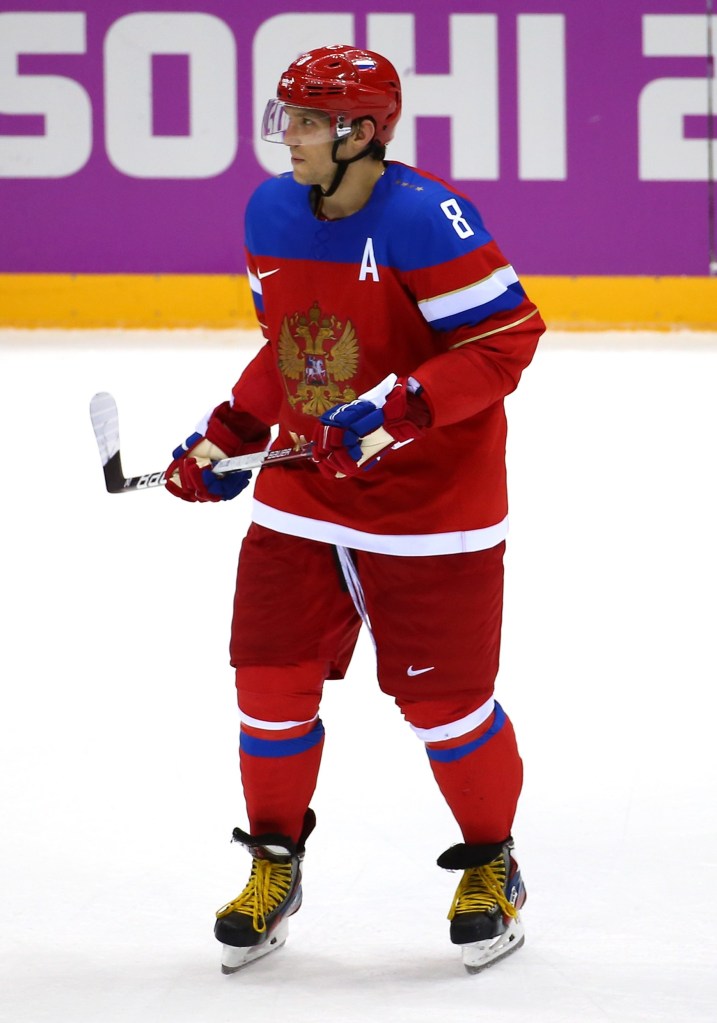 Different sports. I'm aware.
And while I'm good with the home kit — though I'm hoping we just get consistent with a look one of these years — this one's tough for me to take. Maybe you're on board with the look overall, but the back of the kit may be the toughest part. It's messing with my eyes, guys.