The final few weeks of the English Championship have arrived, and one team have already sealed promotion from England's second-tier.
Leicester City are already up, but they've yet to seal the Championship title as Burnley push them all the way. The Clarets haven't yet sealed their automatic spot, but they're ever so close to returning to the big-time.
That being said, it's time to keep one eye on the Championship's other promotion hopefuls and which two teams could be joining the Foxes in the Premier League next season. In case you're not familiar with how this works, the bottom three from the PL at the end of this season get relegated to the Championship, and the two teams who finish first and second in the Champions gain automatic promotion to the world's most-watched league.
(MORE: Latest Championship standings)
Then, as if that wasn't enough excitement, teams who finish third through sixth in the Championship battle it out in the playoffs, with the winner of the final at Wembley securing a place in the PL in what's been dubbed as 'soccer's richest match' with the cash windfall for promotion exceeding $150 million. Wowza.
Each week from now until the end of the season, will check in on the Championship to see the ecstasy and agony of those teams fighting to make it to the big-time after a grueling 46 game season.
Some massive teams are on the brink of promotion, can they get themselves over the line?
They're up!
Current position: 1 – Leicester City – Games played 42, points 90
The Foxes are in the Premier League, so they are allowed to party, right? It seems like Nigel Pearson's men have been doing a little too much of it though. A heavy defeat to Brighton and a draw with Reading means they haven't sealed the title, yet.
Almost automatic

Current position: 2 – Burnley – Games played 42, points 83
One more win could do it for the Clarets, as Sean Dyche's men travel to Blackpool this weekend. If they win and Derby County don't, the Champagne corker will be popping all the way back to Turf Moor.
Top six certainties
Current position: 3 – Derby County – Games played 42, points 75
Derby pummeled Huddersfield to stay in the hunt for automatic promotion, but it seems as though the Rams will have to settle for the playoffs. A tough trip to Doncaster awaits this weekend, will Steve McLaren's men keep the fight going for another week?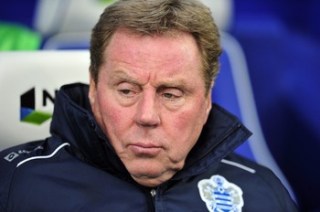 Current position: 4 – Queens Park Rangers – Games played 42, points 73
Rangers are finishing the season strongly, despite the obvious disappointment of missing out on the top two. Harry Redknapp's side smashed five past Nottingham Forest last Saturday. If they beat Leicester away this weekend, and other teams below them slip up, the R's will seal a place in the top six.
Current position: 5 – Wigan Athletic – Games played 41, points 67
Wigan's brave fight in their FA Cup semifinal defeat to Arsenal showed what a great team they are. Now they have to pick themselves up and go again in the league to seal a playoff spot. The chasing pack are gathering behind them, just one slip up from Uwe Rosler's side could hurt them. They play Reading on Friday as whoever wins will give themselves a lot of breathing space.
Play Off pretenders
Current position: 6 – Reading – Games played 42, points 64
Reading are hanging on in there and pulled out a great draw against already-promoted Leicester on Monday. They now face a showdown with Wigan, as Nigel Adkins remains positive but his team are without a win at home in seven.
Current position: 7 -Brighton – Games played 42, points 64
Two wins in a row for Brighton, who are now edging closer to the top six. They are level on points with Reading and if they beat Huddersfield this weekend they will make up serious ground on Wigan and Reading ahead of them.
Current position: 8 – Ipswich – Games played 42, points 64
Mick McCarthy's team are grinding out wins as they beat Doncaster and have won two on the bounce to put themselves level with Reading and Brighton. A trip to Vicarage Road to play Watford awaits on Saturday.
Current position: 9– Bournemouth – Games played 42, points 62
The Cherries slipped up a little away at relegation threatened Yeovil, but their sensational win-streak had to come to an end at some point. Eddie Howe's team are playing superb stuff, and they should beat Sheffield Wednesday this Friday. They could be in the top six with three games to go.