With rumors already rife about who will succeed David Moyes as the new manager of Manchester United, you have to ask yourself this question: who would really want to take this job?
The term 'poisoned chalice' comes to mind as the relentless pressure associated with this job, especially given the fact that a monumental rebuild is now needed, means only a handful of candidates are ideal. Coaches who could come in are putting their own reputations at risk, as the Glazer family who own United have proved they're ruthless in their search for success.
A special type of person is needed to take charge of United and Moyes simply wasn't up to it.
Yet the way in which he was ruthlessly cast aside must spark some doubt in the minds of potential replacements, as how long will a new boss really get to turn things around at Old Trafford?
(MORE: Man United fire David Moyes as manager)
Moyes failed as United boss. In nine months and 22 days in charge of the Red Devils, he did little positive in the role as he turned the reigning Premier League champions into a team that will likely finish in seventh spot this season, wasted over $100 million on new players and instilled a sense of foreboding throughout the entire club. However with United's aging squad acknowledged by many, key injuries to Robin van Persie, Wayne Rooney and many others throughout the course of the season, were the Glazer's right to cut Moyes' time short? I'm not so sure. Given time, he could've turned things around, yet he was never going to get that chance.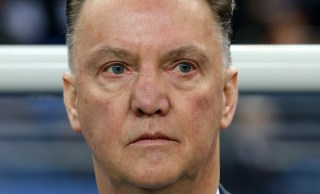 Now as United look for their new manager, will they be able to attract top coaches to the position?
Any manager would acknowledge managing a club like United means they've reached the pinnacle of the game. The endless resources handsome wages you can demand, a global outreach and the history of being England's most successful team means it is still an attractive proposition, even after one season of supreme struggle.
(MORE: Candidates you need to know as United looks for a manager)
Louis van Gaal, Jurgen Klopp, Diego Simeone or even Ryan Giggs, whoever takes over from Moyes can't do much worse than the 50-year-old Scotsman. Does that mean that the sentiment that has been banded around for months that 'the manager who succeeds the manager who replaced Ferguson is the big winner' is true? It's hard not to argue with that.
Yet any new manager will be eying up the United job with a sight feeling of trepidation as the ruthless ownership group has shown that  finishing in the top four and delivering silverware is a must at Old Trafford. Moyes couldn't handle that pressure and it cost him his job. The next man who arrives has to do better or similarly risk damaging their reputation by taking on a job too big to turnaround in just one season.
United's owners need to get realistic. They are in the middle of a massive overhaul and time is needed for new players to bed in, a new philosophy to flourish and now a new manager to seamlessly knit this together.
Who will take on the immense challenge to revive England's largest and greatest soccer club to its past glory?
MORE: Jurgen Klopp rules himself out of Manchester United gig
MORE: Is Ryan Giggs ready to take over permanently as Manchester United boss?
VIDEO: Where David Moyes went wrong at Manchester United
MORE: Premier League Playback – Why Moyes should go