Each week throughout the rest of the Major League Soccer season, we'll take a look at (at least) one of the league's major postseason awards, giving you our "if we have to vote today" view on MLS's most prestigious honors. It's our way of keeping a conversation going from start-to-finish rather than jumping in at season's end to take inventory of the previous eight months. If we start paying attention now — thinking about things in terms of our eventual votes — hopefully we can make more informed decisions come October.
Every week, there'll be one award and five points of discussion, and while it's way too early to be making decisions about how we're actually going to vote, it's not too early to consider which players are distinguishing themselves.
We start with Most Valuable Player:
5. Mauro Díaz, FC Dallas
When you watch the young Argentine play you see an array of skills and choices that could vault him among the best players in Major League Soccer. For some, he's already there, having won March's MLS Player of the Month honor. Break down his games, actually track the end result of all those deft touches and though balls, and you see much of his skill has resulted in unrealized potential. He does have three assists (two primary), good for second in the league, but for all his orchestrating majesty, only five of Dallas's 17 goals have come from open play. Soon, when those small, seemingly innumerable pieces of skill represent more than just potential, Díaz could climb this list.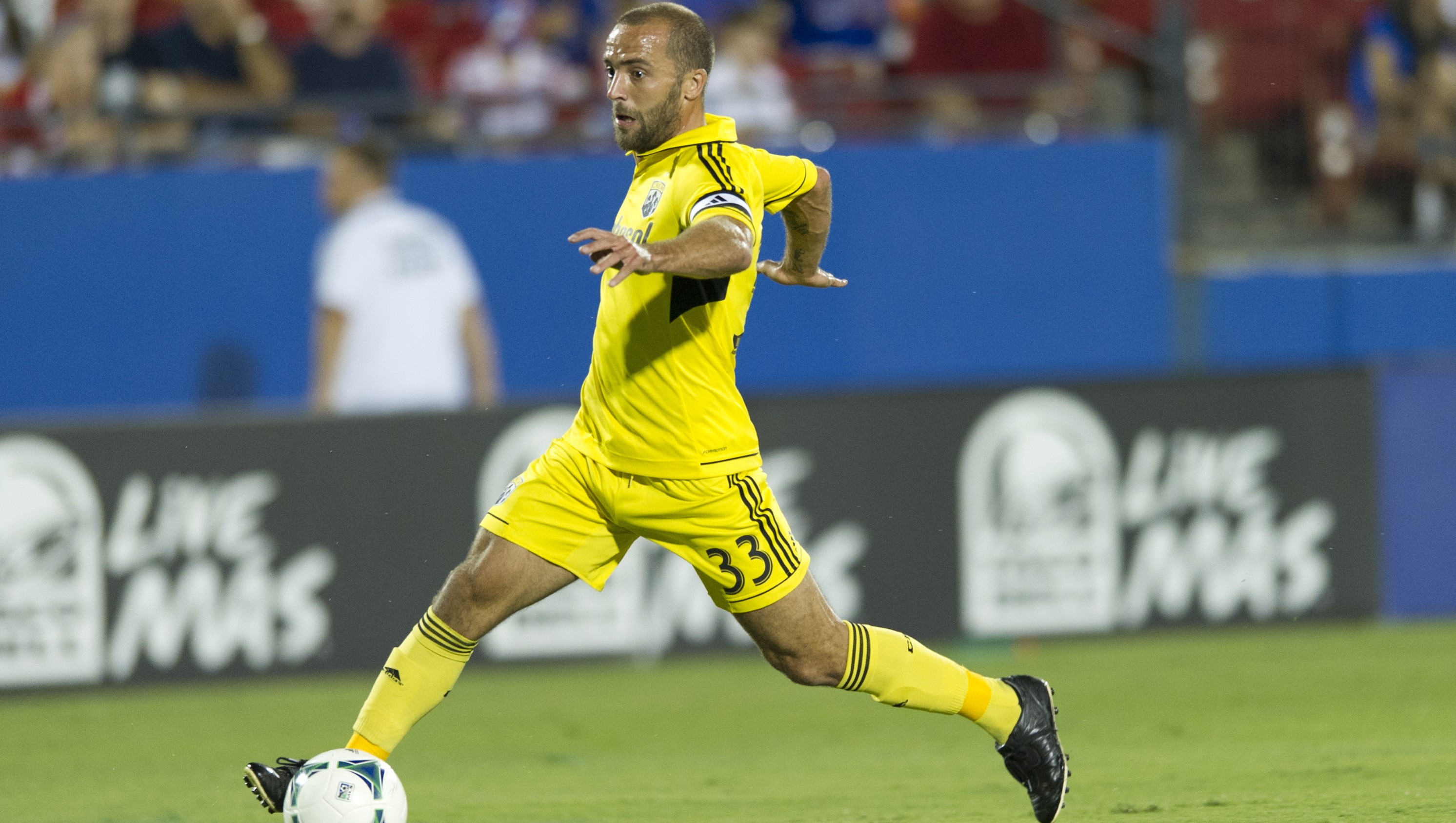 4. Federico Higuaín, Columbus Crew
Four goals, two assists, and the key role in a team that looks primed for one of the season's biggest turnarounds earns Higuaín a place on this list, though whether he deserves to be above Díaz is another question. Though Higuaín has scored more goals, that's by virtue of being his team's penalty kick taker. Those scores aside his numbers, like his influence, is almost identical to Díaz's.
For us, there are two tiebreakers. First, Higuaín has been more dangerous as a penalty area threat. Second, in Columbus's system, he's having to do more work to drop back and pick up the ball. Even when his team's established possession in the opponent's half, Higuaín's often drifting to the flanks to influence the game.
Are those minor distinctions? Of course. It's not easy to try to draw lines between Mauro Díaz and Federico Higuaín. If you prefer the FC Dallas man, we can't argue. Columbus has also only produced five open play goals (though that does represent 55 percent of the team's production).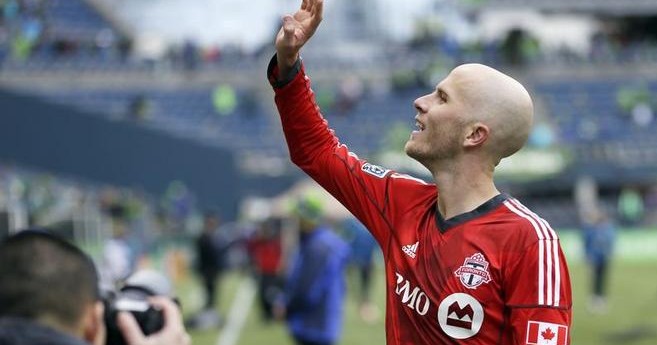 3. Michael Bradley, Toronto FC
Moment to moment, this is the most influential player in Major League Soccer. Defensively, he may be the league's most valuable, and as he showed in Columbus, had can also be one of MLS's most dangerous going forward. The game he missed against Colorado hurts his ranking, but once that gets teased out, he'll likely be competing with our choice for number one.
2. Robbie Keane, LA Galaxy
With four goals in five games, Keane is proving as valuable as ever. While he doesn't quite have the minute-to-minute effect that Díaz, Higuaín, and Bradley have, he has a much greater influence within 18 yards of goal. Only Marco Di Vaio and Clint Dempsey are getting off more shots per game, while no forward is generating more scoring opportunities for his teams mates (as measured by Opta's Key Passes, for what that's worth). Despite only playing five games, he leads the league with 11 shots on target.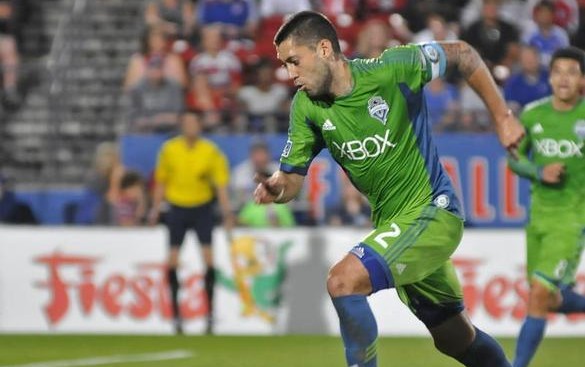 1. Clint Dempsey, Seattle Sounders
Who else could it be? Even though he's missed two games through suspension, Dempsey's tied for the league's lead in goals (six). His three assists (two primary) are second only to teammate Obafemi Martins, with most of his contributions coming in high-leverage situations (via late goals against Portland, Dallas). When Michael Bradley gets more minutes under his belt, the philosophical debate between a high value attacker and all around midfielder will escalate. For now, Dempsey's surged to the top of our early, theoretical MVP ballot.
Others considered: Kyle Beckerman (Real Salt Lake), Obafemi Martins (Seattle Sounders), Javier Morales (Real Salt Lake), Nick Rimando (Real Salt Lake), Erick Torres (Chivas USA)