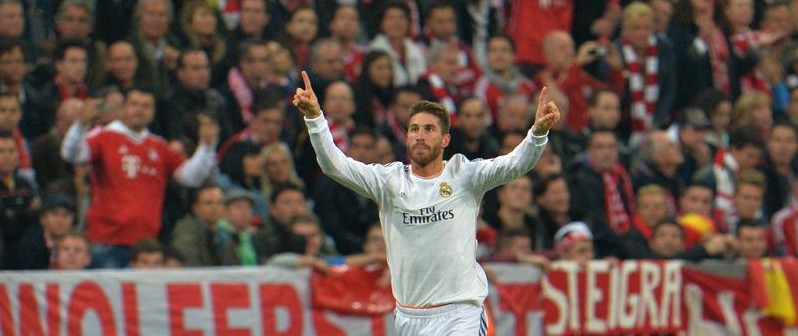 16′ – Ramos gives Real its road goal – At the time, this one loomed large, with an early header from Sergio Ramos giving the visitors not only a 1-0 (2-0, agg.) lead but the away goals tiebreaker. A potentially decisive blow, nobody knew it would start an avalanche.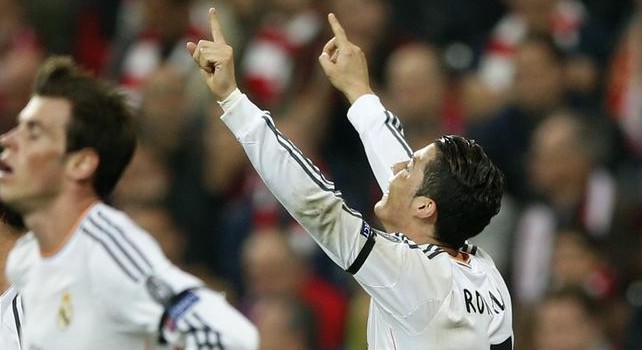 34′ – Ronaldo provides the heart-break – Sergio Ramos's second goal came so quickly after the first, there was little time to collected our thoughts. By the time the half hour mark arrived, however, there was unmistakable feeling that Bayern couldn't afford to give up another. Four minutes later, that's exactly what happened, with a Gareth Bale-led a counter attack ending with Ronaldo's 50th career Champions League goal with Real Madrid.
38′ – Xabi Alonso out of the final – The whole team seemed to sense a yellow was coming the second Xabi Alonso slid into Bastian Schweisteiger. At least, that would explain their pleas, eventually ignored as the Spanish international was put in the book. The 2005 Champions League-winner will miss his chance to play in another final.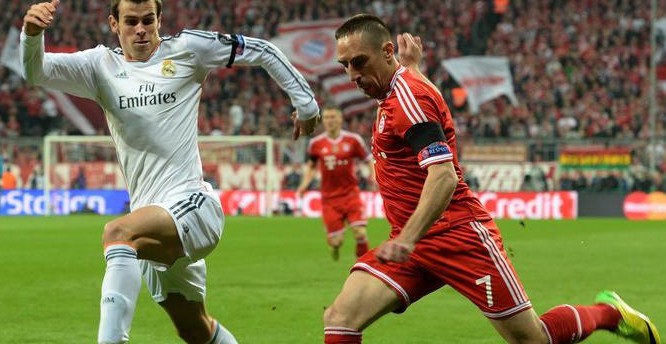 60′ – Wake up, Iker. Franck's taking a crack – Despite near-70 percent possession throughout the first hour, Bayern was held without a shot on target until the 60th minute, when Franck Ribery finally tested Iker Casillas from the right side of the box. Thomas Müller would put another shot on goal a minute later, with Bayern going on to test Casillas four times by the final whistle. The first of those tries, however, didn't come until well after the match had been decided.
72′ – Guardiola makes his final roll – The two players who mounted Bayern's first threats near the hour were gone 12 minutes later. Off came Ribery and Müller. In came Mario Götze and Claudio Pizarro, though to no avail. Bayern would finish the tie scoreless, its European title defense ending with an unexpected dismantling on home soil.