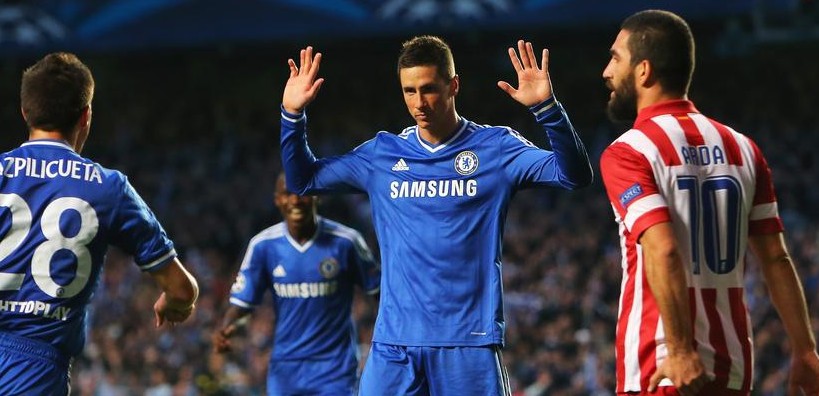 36′ – Fernando Torres doesn't celebrate the opening goal – A great run from Willian opened up Atlético's defense, the former Colchonero reaped the rewards. Finishing off an Atleti defender, Torres declined to celebrate against his former club, even though his goal gave Chelsea a 1-0 lead.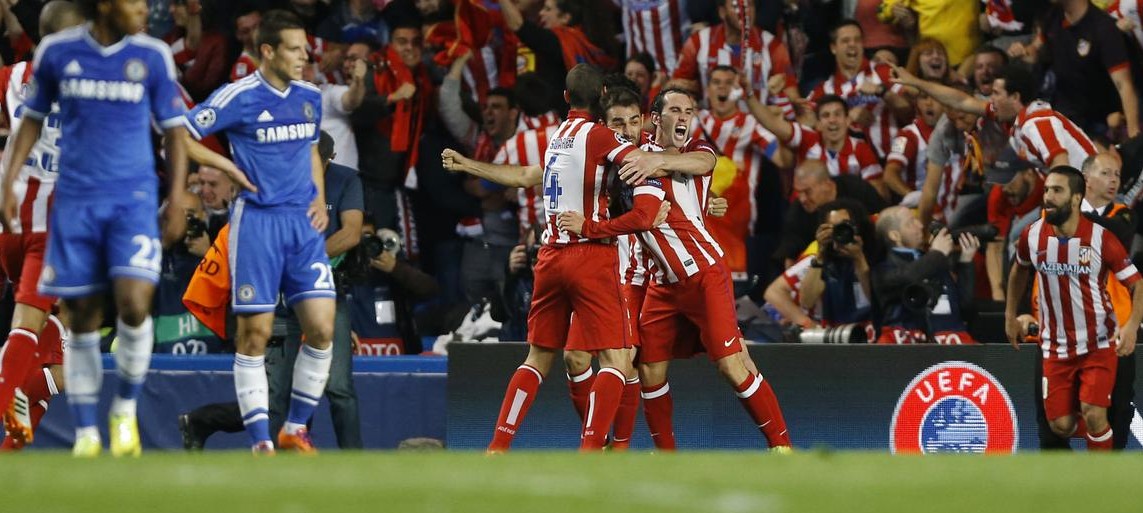 44′ – Adrían López gives Atlético an away goal – Chelsea only had eight minutes to enjoy its lead before the Blues were down on away goals, with Adrían's bounced finish at the left post putting the visitors in front. With Tiago starting the movement by finding Koke at the opposite post, however, Eden Hazard was the play's goat, with Atlético able to find its midfielder by himself to set up Adrían's goal.
59′ – Samuel Eto'o takes down Diego Costa – It was clumsy and absent-minded more than malicious, but it was a foul all the same. Taking down Costa while vying for a ball just inside the Chelsea area, Eto'o, having just come on five minutes earlier, allowed Atlético to go in front. Beating Schwarzer high, Costa's eighth goal in as many Champions League games made it 2-1.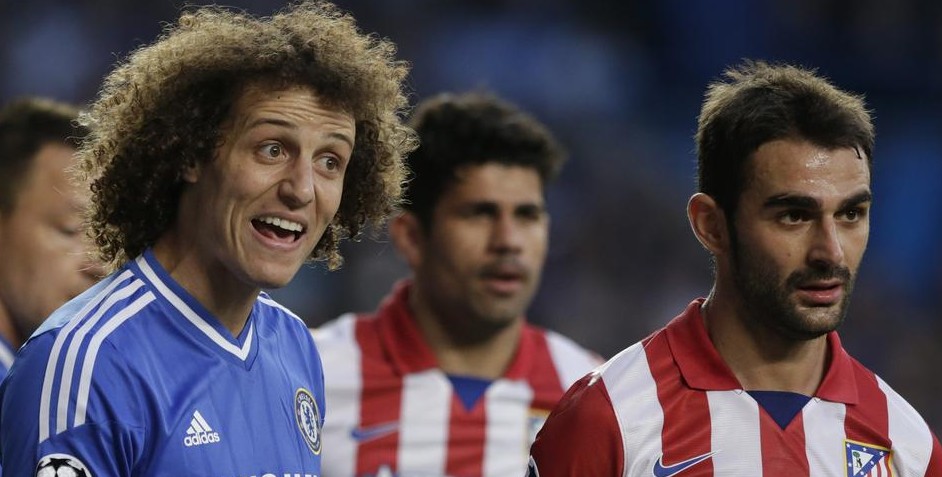 64′ – David Luiz nails the post – A quick response would have brought the Blues even before the dynamics of the game changed. Five minutes after Costa's goal, Luiz nearly gave his team that equalizer, heading a Willian restart off the left post from 12 yards out. It was the second time in the half a set piece nearly came good for the Blues, with John Terry having tested Thibaut Courtois earlier in the half.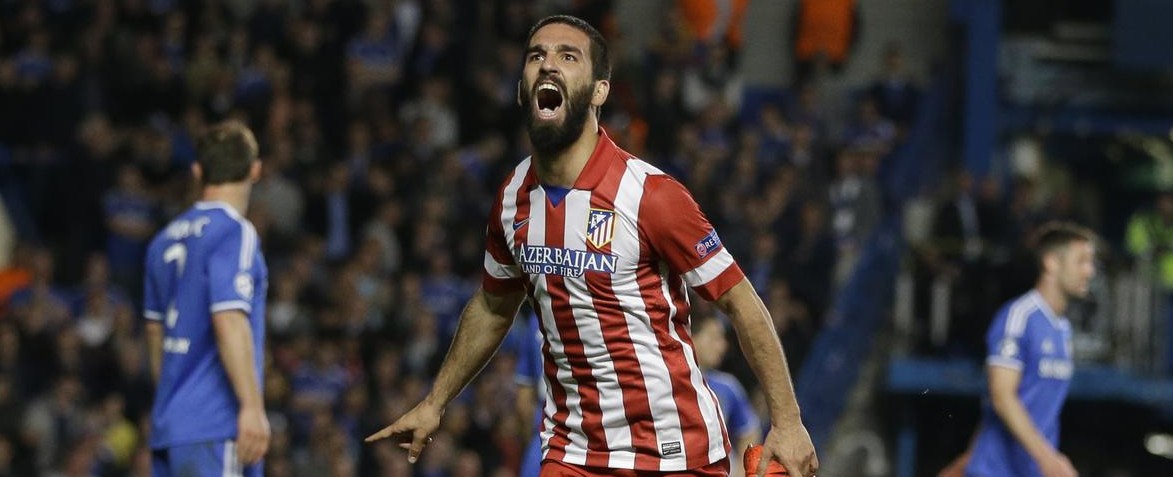 72′ – Arda Turan puts it away – Mimicking their opener, Atleti again took advantage of Eden Hazard, sending Juanfran behind the Chelsea star ahead of the game's final goal. Playing a ball across the penalty area, the Atlético right back found Turan to the left of goal, who put home the rebound of his first try to give Atlético its final margin of victory.