1. City stays in the drivers' seat
This is where that big, expensive squad pays off. David Silva and Fernandinho's health kept them out of Manuel Pellegrini's starting XI. Sergio Agüero was lost after scoring an early equalizer. Despite being unable to get full shifts from three of the team's four best players, Manchester City overcame an early deficit to win at Goodison Park, earning three points that allowed the club to finish the weekend top of the table.
Liverpool has a chance to overtake City with a result tomorrow at Selhurst, but with their title destiny in hand, the Citizens can still render that result irrelevant. With wins at home against Aston Villa and West Ham (neither of whom sit higher than 12th), Manchester City can claim its second title in three years, potentially without the dramatics that accompanied the last one.
(MORE: Everton 2-3 Manchester City: Dzeko's double sends City top (video))
2. Chelsea squanders its chance to go top
How does a team go from winning at Anfield despite missing half its starters to being drawn at home against a team that sits at the bottom of the form table? That's a question José Mourinho and his players have to ask themselves after today's 0-0 at Stamford Bridge, a result that leaves Chelsea one point behind Manchester City and Liverpool.
After the game, Mourinho expressed surprise at Norwich's conservative approach. Unfortunately, that's a tactic Chelsea's had trouble with all year. Against teams that come after them and allow Chelsea to play on the counter (often the teams at the top of the table), the Blues look like the best team in the league. After the circuit's bottom dwellers, Chelsea looks inexplicably vulnerable.
(MORE: Chelsea 0-0 Norwich City: No goals, no consequences (yet))
Psychologically, tactically, there are good explanations why Chelsea has trouble making the transition, though these are the types of problems great coaches should be expected to overcome. Roman Abramovich is paying Mourinho commensurate with his reputation, has supplied him with one of the world's most talented squads, and appears to have sacrificed some of his aesthetic preferences to make peace with Mourinho's approach. The least Mourinho can do is beat Norwich at home.
3. Fulham, Cardiff City go down
Saturday losses confirmed the season's first teams to be relegate. Cardiff City, after winning last year's Championship, goes back down after a loss at Newcastle, with most people ready to point the finger at Vincent Tan for the team's inability to stay up. Fulham, on the other hand, ends a 13-year stay in the top flight after a 4-1 loss at Stoke.
It'd be too much to say Cardiff will be missed, but after a season defined by turmoil over results, it's the sympathize with Bluebirds fans whose top flight dream turned sour. The Malky Mackay-Vincent Tan struggle the former coach allowed to play out in the press sent the club into a tailspin from which it couldn't recover. Even if Mackay put the same energy into managing as he did engineering his narrative, it's unclear Tan's presence could be overcome.
(MORE: Newcastle 3-0 Cardiff City: Bluebirds are relegated | Stoke City 4-1 Fulham: Fulham are relegated)
Fulham, conversely, had become a fixture in the top flight. The club;s relegation is sure to hit Americans hard, with many using the presence of players like Brain McBride, Carlos Bocanegra, and Clint Dempsey as reason to claim the club as their own. Now, like those that latched onto Bolton when Stuart Holden joined the Trotters, they'll assume a new life as fans of a second division club, many of them having never known relegation from the Premier League.
4. Sunderland under attack
After Saturday's win at Old Trafford, the Black Cats have won three in a row, taking 10 of 12 points to put the team on the brink of survival. Whereas Sunderland were in last place as early as three weeks ago, now Gus Poyet's side is one point from safety, its goal difference and game in hand meaning the Black Cats would have to lose out to go down.
(MORE: Manchester United 0-1 Sunderland: Giggs' honeymoon over (video))
There is another possibility that emerged this week, though according to the Premier League, the Gang of Three's desire to get Sunderland docked points won't happen. If the Black Cats continue playing as they did this weekend, however, the claim will be irrelevant. Even if a points deduction happens, Sunderland are unlikely to be docked more than three. Between Norwich's trip to Arsenal next weekend and the Black Cats' remaining fixtures (vs. West Brom; vs. Swansea), the Canaries will struggle to stay that close.
(MORE: Bottom three ready to fight Sunderland's light ineligible player penalty | Attempt to dock points likely to fail)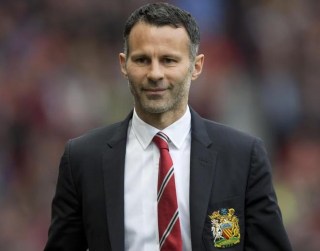 5. Giggs gets a taste of managerial reality
Seemingly decades ago, on an edition of NFL Countdown, then-studio analyst Bill Parcells — two-time Super Bowl-winner with the New York Giants — was asked who he thought should be favored in a game near the end of the regular season . His answer, delivered with Parcells' trademark comedic snide: "The team that wants it more usually wins the game."
Obviously it's an over-simplification (at least, beyond National Football League games), but in watching Saturday's game at Old Trafford, you were reminded that only one of those teams had anything to play for. Sunderland — less talented, at the bottom of the table — needed points to help secure survival. Manchester United had no stakes. The players don't even know who they'll be playing for next year.
As Parcells would have predicted, Sunderland got a result, but for Ryan Giggs, it was a dose of reality. The interim Red Devils boss made it look easy the week before against Norwich, but against a much stronger side, the same solutions fell short. He couldn't get his team up for a meaningless game.
6. Arsenal clinches Champions League spot
With Everton's loss on Saturday, Arsenal clinched fourth place, ensuring another crack at UEFA Champions League. While the result also queued a series of jokes about the Gunners winning Arsène Wenger's hypothetical trophy, it also left the club with the distinction of being the only team to finish in the top four every year since Wenger took over. After Manchester United's fall, Arsenal stands alone.
Despite that achievement, Wenger still had to answer questions about whether Sunday's match against West Brom would be his last at the Emirates. With his contract extension still unsigned, the prying is understandable, but in such inquiries, there's more than a faint note of skepticism about Arsenal's recent trend. Though the Gunners survived in this year's title race longer than most expected, they also had to hold off a late challenge for fourth. Those challenges are becoming more serious as Wenger's tenure goes on.
Some familiar with the club's inner-workings suggest there wouldn't be a huge effort to dissuade Wenger should he elect to walk away. If he wins the FA Cup, now might be the best time to do so.
Unfortunately, after another year where Arsenal survived in the top four, the impasse at the Emirates continues. Wenger's legacy at the club means he's practically un-fireable, even though some might embrace the chance to move on.