Writing for this space, you hear from a lot of people that want to bash the American game. But a Business Insider report (brought to our attention by the good people at MLSSoccer.com, admittedly) gives the USA backers plenty of ammo.
Around this time last year we told you that Major League Soccer was ranked seventh of the world's top flights, and the Business Insider report almost buoys those findings by pointing out that the US/Canada shared league ranks 8th on the list of most players on World Cup rosters.
Here's their chart: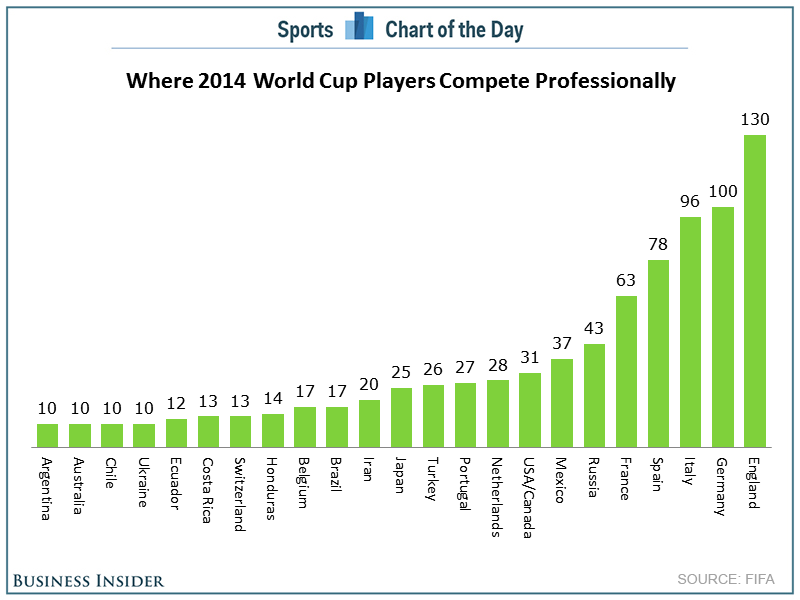 Obviously it's fairly-slanted to the top three, even six national leagues in the world, but it's a bit of a shot across the bow of those who claim that Aron Johannsson and Jozy Altidore's Eredivisie goal totals should be high-fived more often than Chris Wondolowski (WARNING all Wondo-haters: I'm not necessarily equating them).
It's also interesting to note that Americans are involved in the totals for seven leagues: England, Germany, France, Mexico, USA/Canada, Turkey and Belgium. From the report: