The bubble loyalists couldn't acknowledge burst on Thursday. Landon Donovan, the all-time leading scorer in U.S. Men's National Team history, is not going to Brazil. Head coach Jurgen Klinsmann excluded the one-time talisman from the U.S.'s final World Cup roster.
The world's had its say on the surprise exclusion, but where does Donovan's omission rank among the other stars who've been left out of squads? PST's Kirsten Schlewitz compiled a preliminary list, but even among these high profile names, Donovan's stands out. Unlike most of these players, there wasn't an obvious reason why Landon Donovan wouldn't make the U.S.'s 23-man squad:
Carlos Tévez, Argentina – As Juventus's biggest goal scoring threat, the former Manchester United, Manchester City striker was assumed by many to be a key part of the Albiceleste's plans. One small problem with that assumption: Tévez hasn't been a part of his national team in three years.* Donovan's impact for the U.S. has been diminishing, but until Tévez, he was expected to make his nation's squad.
* – It just reminds you how much these quadrennial tournaments factor into fans' perceptions.
Why Donovan's omission is more surprising: Actually had the potential to go.
Carlos Vela, Mexico – Vela is the inverse Tévez. His production for Real Sociedad means he might be the best striker at Mexico's disposal. The only problem? He's not at Mexico's disposal. Presumably to concentrate on his club career, Vela has elected to stay away from El Tri, leaving Miguel Herrera to wonder what his predecessors could have done to maintain the relationship between la selección and one of its brightest stars.
Why Donovan's omission is more surprising: Actually wanted to go.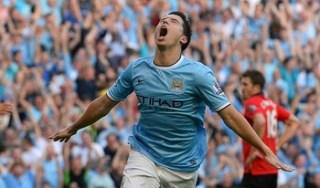 Samir Nasri, France – A key player this season for Manchester City, Nasri's omission from Didier Deschamps' squad shocked Premier League fans. How can a player of that talent not be picked by his country? Nasri, however, has always had a contentious relationship with Les Bleus, something that led Raymond Domenech to leave the midfielder off France's squad for South Africa. That Deschamps did the same for Brazil was a surprise, but one that was consistent with Nasri's history.
Why Donovan's omission is more surprising: Actually has a history with his country at World Cups
Francesco Totti, Italy – Say you're a mid-30s blogger whose formative years with Serie A soccer were defined by a certain Roma icon. And say that certain Roma icon said, at 37, he'd be willing to help Italy out. And then, say, he wasn't taken up on his offer, despite the fact he's still one of Italy's best forwards? Well, a certain mid-30s blogger would be heartbroken, but he'd understand. Totti has become one of the game's legends, but he's also never been a part of Cesare Prandelli's azzurri.
Why Donovan's omission is more surprising: Actually has been part of his nation's team this cycle.
Surprisingly, it's a player we knew was unlikely for Brazil that's Donovan's most obvious parallel.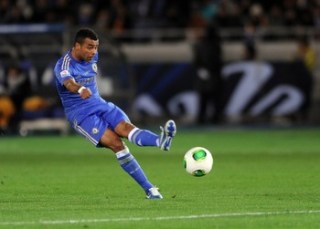 Ashley Cole, England – After 14 years with the Three Lions, Cole's 107 caps put him in rarefied air amongst England's legends. That didn't stop Leighton Baines and Luke Shaw from taking his spot. Despite his status, Cole was eventually passed by with both club and country, something that led to his exclusion from England's team for Brazil. Even before Roy Hodgson's 23 was named, it made sense that Cole wouldn't go. His exclusion was still poignant.
Why Donovan's omission is more surprising: Was it? To the extent it was, Klinsmann's selection during April's friendly against Mexico should have been a clue. Brad Davis (and, at forward, Chris Wondolowski) started in the U.S.'s last friendly, something that went beyond the knee injury Jurgen Klinsmann reported post-match.
Cole, as decorated as he is, is not the face of his team. He's not the singular star people all over the world thinks of when they envision his country's soccer. He's not England's leading scorer, nor has he ever crafted a moment like Donovan's goal against Algeria in 2010. Soccer fans all over the world know Ashley Cole. People all over the world know Landon Donovan.
That's what makes Donovan's omission much bigger than anybody else's. Even if those who watched in 2010 (2006, and 2002) don't remember his name, they'll still ask, "Who is that American player who scored that great goal last time? Is he playing this year?"
That player is Landon Donovan. And no, he's not.