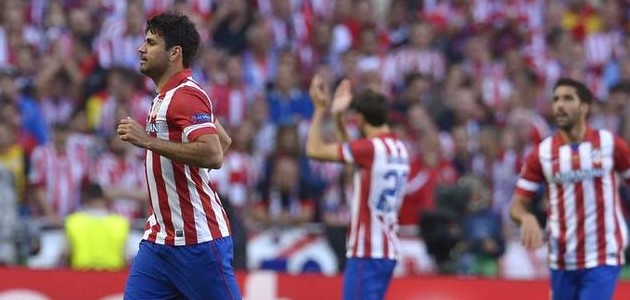 9′ – Diego Costa comes off – Diego Simeone took a chance by putting his 36-goal man into the starting XI, but after passing pre-match fitness tests, Diego Costa seemed ready to go. After eight minutes in Lisbon, however, it was clear the Spanish international couldn't continue. Jogging straight to the locker room, Costa gave way for Adrían Lopez, with Atlético making the earliest European final substitution in 29 years.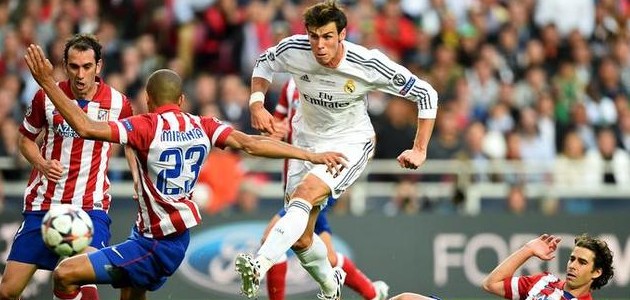 32′ – Gareth Bale's shocking miss – In one of Atlético's few moments of weakness, Gareth Bale was able to carry the ball to the middle of Atleti's penalty area, giving him an open look at Thibaut Courtois's right post. After Miranda slid across his line to goal, Bale had the room he needed to pick out the opener. Instead, perhaps inadvertently scooping the ball instead of curling it, Bale put his shot wide of the post, leaving him to marvel in disappointment at his inability to put El Real in front.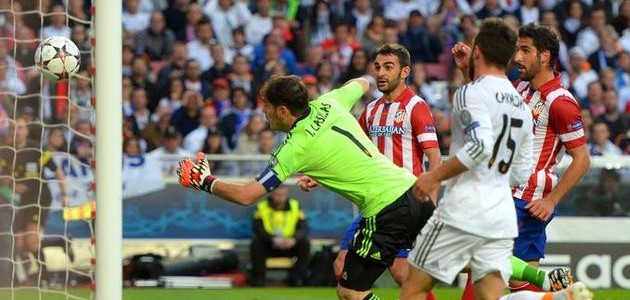 36′ – Iker Casillas's big mistake – Testing the limits of a defense's organization, the second ball in off a corner is one of the most dangerous moments in soccer. On Saturday, however, it was Real Madrid's goalkeeper who faltered, abandoning his goal while trying to read a ball headed back in by Juanfran. Diego Godín, winning an aerial duel with Sami Khedira, was able to push his header over an out-of-position Iker Casillas, giving Atlético a 1-0 lead.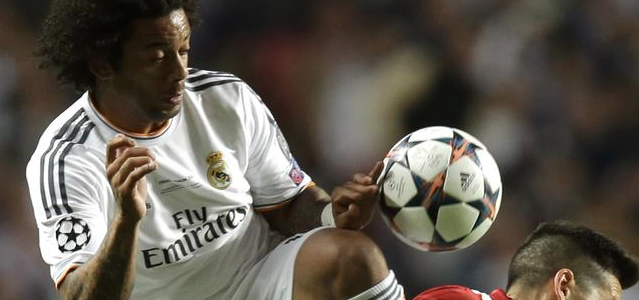 59′ – Carlo Ancelotti makes his move – Unable to dent Atleti, Real Madrid finally changed things up. Marcelo came on for Fabio Coentrãõ, giving Carlo Ancelotti a more attacking presence at left back. Isco replaced Khedira, leaving the midfield without a destroyer in the middle.  The tweaks helped Real Madrid dominate possession over the match's final hour, even if chances remained scarce.
90+3′ – Sergio Ramos salvages El Real's decima hopes – Three minutes into stopper time, Real Madrid had yet to truly stress Courtois, with the two or three threats the team was able to muster (mostly from Gareth Bale) flying wide of goal. Off Luka Modric's late corner, however, Spanish international Sergio Ramos — Real Madrid's best player over the first 90 minutes — delivered. Meeting a near-post corner roughly 12 yards out, Ramos redirected his shot just inside Courtois's far post, giving the lanky Belgian little chance to prevent the Merengues' equalizer.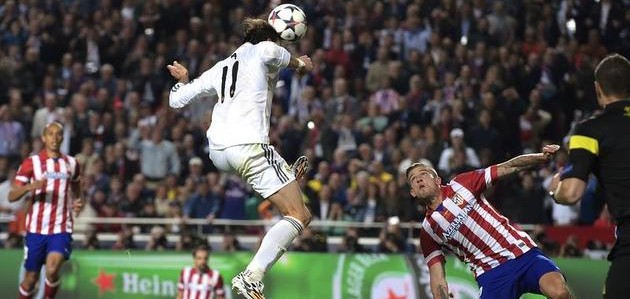 110′ – Gareth Bale delivers title No. 10 – For nearly two hours, Bale's biggest contributions were a series of near misses that looked set to inspire what ifs. Yet after Ángel Di María broke through the right side of Atlético's defense, the most expensive player in soccer history capitalized on his chance to deliver. Heading into a goal vacated after Courtois' challenge on Di María, Bale secured Real Madrid's decima, heading into the upper-right hand corner to give El Real a 2-1 lead. Late goals from Marcelo and Cristiano Ronaldo piled on for the champions' 4-1 result.