It's your last chance to let us know how combining individual votes to make a group vote makes us unworthy to vote altogether; We've reached the final 25!
Pro Soccer Talk asked each of our writers to submit a list of the 50 top players heading to the 2014 World Cup in Brazil, which would then be combined to make our Top 100 players for the tournament. The rationale was to be pretty broad, with neither limitation nor minimums placed on number of representatives per country or position. After the submitted lists, players were given weighted points for their position on individual lists. A bonus was given if a player was named by each of our writers.
Surely there will be some awful omissions, players placed higher or lower than expected and a bevy of other issues with the list… but that's why we do lists. There's much to be discussed. Are there really 51 players better than No. 52? Are English and American players being overvalued (probably and maybe)?
In the meantime, we promise not to make you click "next" 100 times. Just check back every day for the next 25 until we arrive at Friday's thrilling finale.
MORE: Pro Soccer Talk's Top 100 World Cup Players: 100-76 | 75-51 | 50-26
25-21
25. Neymar, Brazil
24. Radamel Falcao, Colombia
23. Sergio Ramos, Spain
22. Xavi, Spain
21. Toni Kroos, Germany
Analysis: It's almost completely absurd at this point. Who would you rather have, Ramos or Xavi? Really? On a personal note (this is Nick), I'm proud of us for not posting Neymar up much higher. Show me something.
20-11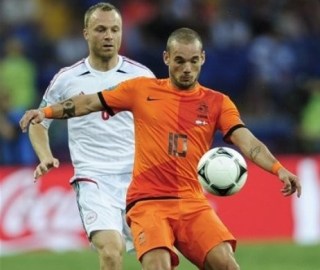 20. Luka Modric, Croatia
19. Wesley Sneijder, Netherlands
18. Andrea Pirlo, Italy
17. Mesut Ozil, Germany
16. Arturo Vidal, Chile
15. Thiago Silva, Brazil
14. Manuel Neuer, Germany
13. Edinson Cavani, Uruguay
12. Philipp Lahm, Germany
11. Vincent Kompany, Belgium
Analysis: Was surprised to see Modric place so high, but what a group this is: Thiago Silva, Vidal, Neuer, Lahm… wow. Is it June 12 yet?
10-1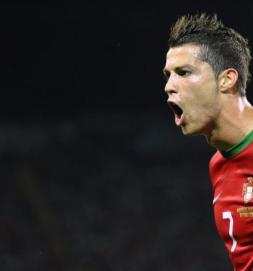 10. Sergio Aguero, Argentina
9. Arjen Robben, Netherlands
8. Eden Hazard, Belgium
7. Wayne Rooney, England
6. Robin van Persie, Netherlands
5. Yaya Toure, Ivory Coast
4. Andres Iniesta, Spain
3. Luis Suarez, Uruguay
2. Lionel Messi, Argentina
1. Cristiano Ronaldo, Portugal
Analysis: Was it ever going to be any different than the Top 3? Oddly enough, each has something to prove for various reasons in World Cup play… and you could easily argue that Suarez has the international basis to demand higher ranking. Iniesta, as always, just hangs out on the periphery, being amazing. Should Yaya feel disrespected for being No. 5? Maybe, but at least we wished him a happy birthday.