When Luis Montes was stretchered off during Mexico's friendly against Ecuador this weekend, fans of El Tri feared the worst for their prolific playmaker.
Their fears were justified, as Montes will miss the World Cup after breaking his right leg in two places following a collision with Ecuador's Segundo Castillo.
There are also reports floating around that Franck Ribery's back issues could keep him out of the World Cup altogether (though for now he's just missed a significant bit of training and a pair of friendlies).
These are big, exciting names, but certainly not the only high-profile players who won't be at World Cup due to injuries, cuts or failing to qualify. We begin.
Didn't qualify: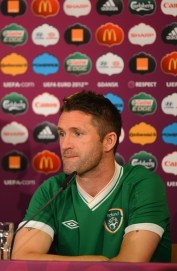 7. Robbie Keane (Ireland)
6. Christian Eriksen (Denmark)
5. Arda Turan (Turkey)
4. Petr Cech (Czech Republic)
3. Gareth Bale (Wales)
2. Robert Lewandowski (Poland)
1. Zlatan Ibrahimovic (Sweden)
Analysis: Too bad 20 is such a nice, round number because Branislav Ivanovic, Demba Ba and Moussa Sow are all worthy of the list.
Injuries
6. Rafael van der Vaart (Netherlands)
5. Jay Rodriguez (England)
4. Theo Walcott (England)
3. Christian Benteke (Belgium)
2. Victor Valdes (Spain)
1. Kevin Strootman (Netherlands)
Analysis: Who else will join? Will Luis Suarez, Ribery and Radamel Falcao all avoid this list?
Cuts
7. Kaka (Brazil)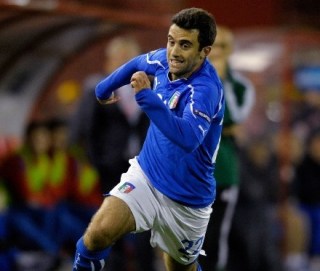 6. Jermain Defoe (England)
5. Landon Donovan (United States)
4. Ashley Cole (England)
3. Samir Nasri (France)
2. Giuseppe Rossi (Italy)
1. Carlos Tevez (Argentina)
Analysis: What a group. Forget center back and keeper, can you imagine how this group of 7 would fare in a World Cup with even four average internationals? Defoe, Rossi & Tevez up top, Donovan and Nasri flanking Kaka. Nice.