Getting to know… Ecuador: The South American nation have qualified for two of the last three World Cups but it has been eight years since they graced the worlds biggest stage. In 2006 they reached the knockout stages for the only time in their history, losing to England 1-0 in Stuttgart in the round of 16. The mountainous nation has some of the highest soccer stadiums on the planet and the national teams home in the capital Quito is a fortress. They only dropped two points at home during the entire 2014 qualifying campaign.
Record in qualifying: Ecuador finished fourth in CONMEBOL qualifying and secured the final automatic spot to the World Cup on goal differential. In their pivotal final match of qualifying they played direct rivals Uruguay and won 1-0 to seal their spot in Brazil. They won seven of their eight home games and were undefeated in Quito, as they racked up 25 points to join Argentina, Colombia and Chile in the top four.
What group are they in? The Ecuadorians are in Group E and will fancy their chances of advancing to the last 16 as at least the runner up. Switzerland, France and Honduras stand in their way and bearing in mind this tournament is on their home continent, Ecuador will have plenty of support and feel right at home in Brazil. They need to get off to a fast start vs. Switzerland and ride that momentum into the game vs. Honduras. Having France last could be a tough proposition if they need a win.
Game schedule:
15 June, Brasilia, 12:00 – Switzerland vs. Ecuador
20 June, Curitiba, 18:00 – Honduras vs. Ecudador
25 June, Rio de Janeiro, 16:00 – Ecuador vs. France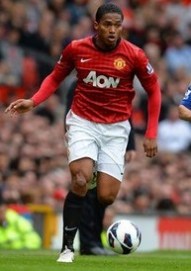 Star player: Antonio Valencia
The Manchester United winger is the skipper of the Ecuadorian team and will be their leading man in Brazil despite a bad season with the Red Devils. Valencia offers consistency on the flank and can whip in some delicious deliveries for the likes of Felipe Caicedo and Enner Valencia to attack. Antonio played in the 2006 World Cup and shone for Ecuador as a 20-year-old en-route to making the last 16. Full of pace and power, expect Valencia to lead by example.
Manager: Reinaldo Rueda
A coach who is no stranger to coaching national teams, Rueda led Honduras to the 2010 World Cup finals and also helped turn around the fortunes of Colombia. He played a pivotal role in developing strong youth teams for Colombia and since taking over as Ecuador's boss in 2010 he has forged a strong bond with his players. Rueda is highly thought of on South America and seems to get the best out of his players. Facing his old side Honduras could be an advantage as he knows their side extremely well.
Secret weapon: Team spirit and togetherness
Forged through tragic adversity, Ecuador's squad are closer than perhaps any side heading to Brazil. Last summer they had to deal with the shock death of forward Christian Benitez as he collapsed whilst playing in the United Arab Emirates. Benitez's memory lives on and Ecuador's players were determined to make the World Cup and his honor dream of playing in the 2014 tournament. Expect that emotional bond to be prevalent throughout their squad as they do their utmost to make their fallen brother proud.
Prediction: Ecuador will be hoping to use their knowledge of South America count and adapt to the conditions and style of play in the tournament better than the other three teams. If they qualify from the group that will be deemed as a success, but with a squad full of players that already has one World Cup under their belt for the most part, they will be looking to better their last 16 appearance from '06.