By now, you know the favorites to hoist the 2014 World Cup. More ink need not be spilt on why Brazil, Argentina, Germany and Spain are the most likely to triumph in this summer's classic. A good amount has also been written about the chances of second tier candidates, nations like England and Belgium.
But what about the dark horses? Those nations with a chance, albeit a longshot, of upsetting the odds and coming out of nowhere to win the World Cup. Below we take a look at six nations, each of which is listed at greater than 20-1 odds, with a chance of doing the impossible.
LET'S BE REASONABLE…
FRANCE
Fifa World Ranking: 16th
Odds to win Group: 2-3
Odds to win 2014 World Cup: 22-1
Why France can win: Sans a storybook run in 1998, France's worst enemy has forever been themselves. The 2010 World Cup in South Africa was shameful and coach Didier Deschamps made sure there wouldn't be a repeat this time around when he cut clubhouse cancer Samir Nasri from the squad. The mood is right and so is the talent, which Les Bleus have in abundance with the likes of Hugo Lloris, Raphael Varane, Paul Pogba, Mathieu Valbuena, Franck Ribery, Olivier Giroud, Loic Remy and Karim Benzema. Drama-free, deep and talented makes for a pretty good combination for success.
Key factors: Unity and a healthy Ribery.
URUGUAY
Fifa World Ranking: 6th
Odds to win Group: 2-1
Odds to win 2014 World Cup: 28-1
Why Uruguay can win: Luis Suarez, Edinson Cavani, Diego Forlan. Those three alone justify the hype. Factor in that just three years ago they ruled South America after winning the 2011 Copa America and La Celeste is a side that's been there, done that and has the firepower to do it again.
Key factors: Suarez' health and a defense that doesn't leak.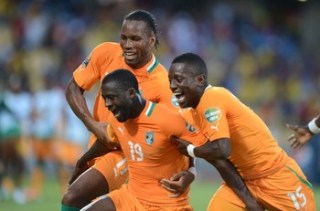 NOW WE'RE GETTING A BIT RIDICULOUS…
IVORY COAST
Fifa World Ranking: 21st
Odds to win Group: 7-2
Odds to win 2014 World Cup: 125-1
Why Ivory Coast can win: Easy, Yaya Toure. Coming off the best season of his career, the City midfielder is capable of anything, especially when paired with the powerful Cheick Tiote and Didier Ya Konan in midfield. Plus with an improved Gervinho flying up the wing and Wilfried Bony potentially partnering Didier Drogba up top, there's enough talent there to see The Elephants becoming the first African side to win a World Cup.
Key factors: Young guns stepping up to match the feats Yaya and Drogba.
CROATIA
Fifa World Ranking: 20th
Odds to win Group: 15-2
Odds to win 2014 World Cup: 150-1
Why Croatia can win: The Blazers arguably have the most underrated midfield in the world. Luka Modric is coming off a fantastic season at Real Madrid, Ivan Rakitic may very well be one of the best playmakers in the world right now, Ivan Perisic has vastly improved since his move from Dortmund to Wolfsburg, and Mateo Kovacic is a highly-touted 20-year-old poised for a breakout on the world stage. Combine that with a formidable defense that contains Darijo Srna, Dejan Lovren and Vedran Corluka and a forward two of Mario Mandzukic and Ivica Olic and yeah, Croatia has the goods to compete at the highest level.
Key factors: Getting out of the Group and shocking Spain in the Round of 16.
OK, JUST STOP IT NOW; UTTER BLASPHEMY…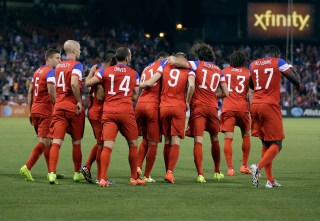 USA
Fifa World Ranking: 14th
Odds to win Group: 10-1
Odds to win 2014 World Cup: 100-1
Why USA can win: Having a coach who has won a World Cup is a huge boost but more than that, America's chances of doing the incredible simply come down to an inherent sense of belief and momentum. Those two qualities carried a US hockey team filled with amateur and collegiate players past a USSR side in the 1980 Olympics. No reason why it can't happen on the soccer pitch. Plus, with veterans like Tim Howard and Clint Dempsey to compliment upstart players like Fabian Johnson and Aron Johannsson, anything is possible. That's the motto, at least.
Key factors: Staunch belief, surging momentum and a Germany side that plays its B team in the final Group match.
CAMEROON
Fifa World Ranking: 50th
Odds to win Group: 250-1
Odds to win 2014 World Cup: 500-1
Why Cameroon can win: Because history matters and Cameroon remains one of two African nations to ever make it to the quarter-final of a World Cup, at Italia 1990 when they lost to England in extra time. That year The Indomitable Lions came virtually out of nowhere, led by belief and 38-year old striker Roger Milla. This year the squad is led by another veteran striker, Samuel Eto'o, and has proven a stingy side to get past, as Germany saw this past weekend when they drew 2-2.
Key Factors: A defense that defends and Eto'o turning back the clock, catching fire and ripping hat-tricks throughout each stage.