Getting to know…Nigeria: Nigeria have qualified for five of the last six World Cups and have twice qualified for the Round of 16 (1994 and 1998). The Super Eagles have also enjoyed success in the African Cup of Nations, winning the tournament three times, most recently this past winter. Coached by Stephen Keshi, Nigeria utilize a defensive style that looks to over-power teams on the counter-attack. All things flow through John Obi Mikel, who plays in a more advanced role for his country and playmakes for wingers Victor Moses and Ahmed Musa, as well as the highly-rated Emmanuel Emenike.
Record in qualifying: Nigeria went undefeated in qualifying out of Group F, taking 12 points in six matches off of Malawi, Kenya and Namibia before defeating Ethiopia in both matches of the two-leg playoff.
What group are they in?: Group F with Argentina, Bosnia & Herzegovina and Iran
Game schedule:
16 June, 16:00, Curitiba – Iran vs. Nigeria
21 June, 18:00, Belo Horizonte – Nigeria vs. Argentina
25 June, 13:00, Salvador – Nigeria vs. Bosnia & Herzegovina
Star player: John Obi Mikel
At times maligned at Chelsea, Obi Mikel is hailed in Nigeria. A massive presence, Obi Mikel is strong in the tackle but enjoys the balance of having smooth technique. For Nigeria, Obi Mikel is the playmaker who can provide pinpoint passes to release the weapons around him. Look for him to play higher up the pitch for his country, where he won't think twice about shooting from distance. When Obi Mikel plays well, Nigeria plays well.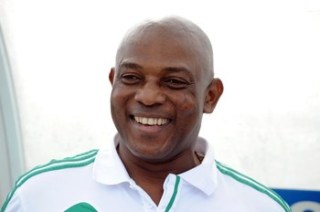 Manager: Stephen Keshi
Named African Coach of the Year in 2013 after willing his team to victory in the African Cup of Nations. A defensive tactician who sets up his sides to explode on the counter, Keshi gets the most out of his side's youth, pace and hunger. Despite his success, Keshi's experience with the national team has undergone a number of issues in the past including player disputes and claims of unpaid wages. If Nigeria are to succeed this summer, Keshi must ensure any such issues are buried before getting on the plane to Brazil.
Secret weapon: Emmanuel Emenike
The 27-year-old Emenike is a bit of a late bloomer, having earned his initial call-up to the national team just three years ago while playing with Spartak Moscow. Since then his career has flourished as Emenike scored four goals during the 2013 African Cup of Nations to help the Super Eagles hoist the title. Now at Fenerbahce, Emenike is coming off a strong season having scored 12 goals in 28 appearances. Look for Emenike's blazing speed and direct style of play to serve as target man for Nigeria's high-paced counter-attacks. Built like a bull, he loves to tangle with opposing defenders, rarely loses battles, and has a blistering shot.
Prediction: Nigeria faces stiff competition from Bosnia & Herzegovina as to who will finish second in the group behind Argentina, setting up what should be an epic final match day in Group F. Look for Nigeria's youth and athleticism to give them the edge over B&H but advancing beyond the Round of 16 feels unlikely for the Super Eagles.