WORLD CUP TODAY: FRIDAY, JUNE 13
Neutrals (read: those not rooting for Brazil) will be hoping for less controversy from Matches 2-4 of the 2014 World Cup, all set to go off in Brazil today.
The only match on Thursday was Brazil's 3-1 win over Croatia, which was loads of fun before a probable dive from Fred gave the host nation the decisive penalty. Neymar scored twice, Oscar added another and Croatia's only goal came from a Marcelo own goal.
***
MATCH 2: MEXICO VS. CAMEROON
Location: Arena das Dunas, Natal
Time: Noon ET
SOCCERLY PREVIEW | SOCCERLY MATCHCENTER
Cheater's guide: Much like the CONCACAF/CAF match-up in Group G, this opener is a must-have if either team wants to get out of Group A (especially if Brazil is going to have the host nation fortune it had against Croatia). Mexico's lineup is out, and head coach Miguel Herrera has said El Tri will have five defending at all-times against Samuel Eto'o and the Indomitable Lions.
What they're saying:
Herrera: "Every training session leaves me easy and calm knowing every player will leave their last bead of sweat and last breath on the field to please the Mexican fans. We will fight to the death."
History:
Mexico leads all-time series 1-0 (Sept. 1993)
Premier League players:
Mexico: Javier "Chicharito" Hernandez (Manchester United)
Cameroon: Benoit Assou-Ekotto (Queens Park Rangers)
RELATED: World Cup news, analysis from Soccerly
***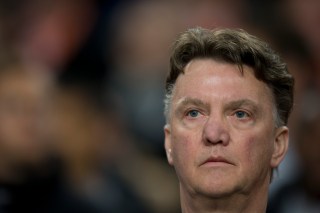 MATCH 3: SPAIN VS. NETHERLANDS
Location: Arena Fonte Nova, Salvador
Time: 3pm ET
SOCCERLY PREVIEW | SOCCERLY MATCHCENTER
Cheater's guide: Spain formally starts what it hopes will be a historic World Cup-Euro-World Cup championship run. This rematch of the 2010 World Cup final won't be as dramatic, and likely won't be as evenly-matched. Holland is without injured Kevin Strootman and Rafael van der Vaart, while Spain is deeo and relatively healthy.
What they're saying:
Spain head coach Vicente del Bosque: ""This is a mature team with players in their prime. They aren't here for what they have achieved, but what they will achieve…The Netherlands has changed a lot in four years. Our team has been stable over the last four years compared to them. They've had some enormous changes."
History:
Spain leads all-time series 5W-1D-4L. Last match was Spain's 1-0 win in the 2010 World Cup final.
Premier League players:
Spain: David de Gea (Manchester United), Cesar Azpilicueta (Chelsea), Cesc Fabregas (Chelsea), Juan Mata (Manchester United), Santi Cazorla (Arsenal), David Silva (Manchester City), Fernando Torres (Chelsea)
Netherlands: Tim Krul (Newcastle United), Ron Vlaar (Aston Villa), Robin van Persie (Manchester United)
***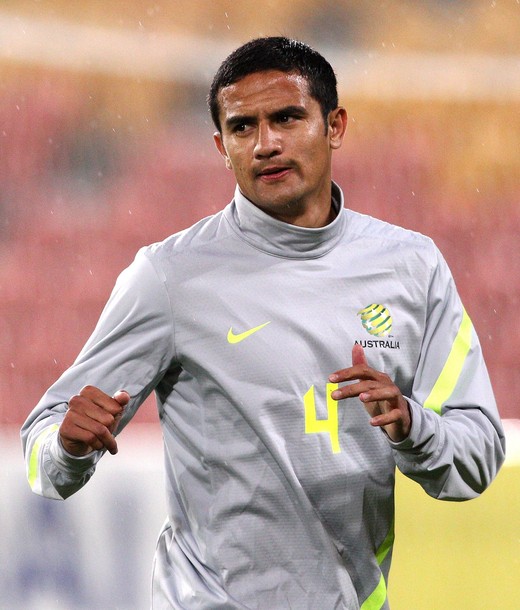 MATCH 4: CHILE VS. AUSTRALIA
Location: Arena Pantanal, Cuiabá
Time: 6pm ET
SOCCERLY PREVIEW | SOCCERLY MATCHCENTER
Cheater's guide: Chile is the favorite here, and some think the South American nation can even topple Spain to win the group. That won't happen without a defeat over the Socceroos, who are almost an afterthought in a loaded Group B. Chile will be physical and difficult — not to mention dangerous in the attack — but has to hope their "on the edge" play doesn't take them over, especially players like Gary Medel.
What they're saying:
Australia midfielder Tim Cahill: "I know for a fact that they'll have someone, or a few holding and shirt pulling and things like that to put me off my game … So it will be no different to the way we're going to be and for us we're up for every single battle. We're going to stand up and be counted."
History:
Chile has never lost to Australia (3W-1D). The teams haven't played since Feb. 2000)
Premier League players:
Chile: None
Australia: Mile Jedinak (Crystal Palace)
Major League Soccer players:
Chile: None
Australia: Tim Cahill (New York Red Bulls)