The Premier League fixtures for the 2014/15 season have been released!
Just like last season, you will be able to watch every single match live either on your television on online via NBC Sports Live Extra. TV times are released at a later date.
Newly promoted Leicester City, Queens Park Rangers, and Burnley have joined the fray, replacing relegated Fulham, Norwich City, and Cardiff City.
So without further ado, here is every team's full fixture list for the upcoming season. Many of these dates are just preliminary to designate the matchweek itself, so there is the first of each month for reference, but other dates were left off for now.
[MORE: PREMIER LEAGUE WEEK-BY-WEEK SCHEDULE]
[MORE: PREMIER LEAGUE TV SCHEDULE]
Opening Day starts August 16, start your countdown!
ARSENAL:
August 16: vs. Crystal Palace, 9 a.m. Eastern
@ Everton, 9 a.m. Eastern
@ Leicester City, 9 a.m. Eastern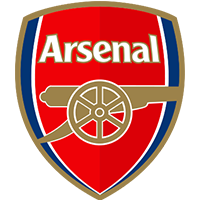 September 13: vs. Manchester City, 9 a.m. Eastern
@ Aston Villa, 9 a.m. Eastern
vs. Tottenham Hotspur, 9 a.m. Eastern
October 4: @ Chelsea, 9 a.m. Eastern
vs. Hull City, 9 a.m. Eastern
@ Sunderland, 9 a.m. Eastern
November 1: vs. Burnley, 10 a.m. Eastern
@ Swansea City, 10 a.m. Eastern
vs. Manchester United, 10 a.m. Eastern
@ West Bromwich Albion, 10 a.m. Eastern
December 2: vs. Southampton, 2:45 p.m. Eastern
@ Stoke City, 10 a.m. Eastern
vs. Newcastle United, 10 a.m. Eastern
@ Liverpool, 10 a.m. Eastern
vs. Queens Park Rangers (Boxing Day), 10 a.m. Eastern
@ West Ham United, 10 a.m. Eastern
January 1: @ Southampton, 10 a.m. Eastern
vs. Stoke City, 10 a.m. Eastern
@ Manchester City, 10 a.m. Eastern
vs. Aston Villa, 10 a.m. Eastern
February 7: @ Tottenham Hotspur, 10 a.m. Eastern
vs. Leicester City, 2:45 p.m. Eastern
@ Crystal Palace, 10 a.m. Eastern
vs. Everton, 10 a.m. Eastern
March 3: @ Queens Park Rangers, 2:45 p.m. Eastern
vs. West Ham United, 10 a.m. Eastern
@ Newcastle United, 10 a.m. Eastern
April 4: vs. Liverpool, 9 a.m. Eastern
@ Burnley, 9 a.m. Eastern
vs. Sunderland, 9 a.m. Eastern
vs. Chelsea, 9 a.m. Eastern
May 2: @ Hull City, 9 a.m. Eastern
vs. Swansea City, 9 a.m. Eastern
@ Manchester United, 9 a.m. Eastern
vs. West Bromwich Albion, 9 a.m. Eastern
ASTON VILLA:
August 16: @ Stoke City, 9 a.m. Eastern
vs. Newcastle United, 9 a.m. Eastern
vs. Hull City, 9 a.m. Eastern
September 13: @ Liverpool, 9 a.m. Eastern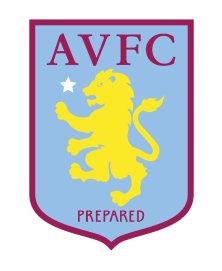 vs. Arsenal, 9 a.m. Eastern
@ Chelsea, 9 a.m. Eastern
October 4: vs. Manchester City, 9 a.m. Eastern
@ Everton, 9 a.m. Eastern
@ Queens Park Rangers, 9 a.m. Eastern
November 1: vs. Tottenham Hotspur, 10 a.m. Eastern
@ West Ham United, 10 a.m. Eastern
vs. Southampton, 10 a.m. Eastern
@ Burnley, 10 a.m. Eastern
December 2: @ Crystal Palace, 3 p.m. Eastern
vs. Leicester City, 10 a.m. Eastern
@ West Bromwich Albion, 10 a.m. Eastern
vs. Manchester United, 10 a.m. Eastern
@ Swansea City (Boxing Day), 10 a.m. Eastern
vs. Sunderland, 10 a.m. Eastern
January 1: vs. Crystal Palace, 10 a.m. Eastern
@ Leicester City, 10 a.m. Eastern
vs. Liverpool, 10 a.m. Eastern
@ Arsenal, 10 a.m. Eastern
February 7: vs. Chelsea, 10 a.m. Eastern
@ Hull City, 2:45 p.m. Eastern
vs. Stoke City, 10 a.m. Eastern
@ Newcastle United, 10 a.m. Eastern
March 3: vs. West Bromwich Albion, 2:45 p.m. Eastern
@ Sunderland, 10 a.m. Eastern
vs. Swansea City, 10 a.m. Eastern
April 4: @ Manchester United, 9 a.m. Eastern
@ Tottenham Hotspur, 9 a.m. Eastern
vs. Queens Park Rangers, 9 a.m. Eastern
@ Manchester City, 9 a.m. Eastern
May 2: vs. Everton, 9 a.m. Eastern
vs. West Ham United, 9 a.m. Eastern
@ Southampton, 9 a.m. Eastern
vs. Burnley, 9 a.m. Eastern
BURNLEY:
August 16: vs. Chelsea, 9 a.m. Eastern
@ Swansea City, 9 a.m. Eastern
vs. Manchester United, 9 a.m. Eastern
September 13: @ Crystal Palace, 9 a.m. Eastern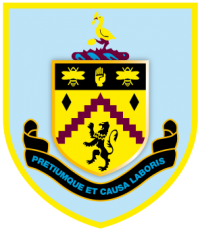 vs. Sunderland, 9 a.m. Eastern
@ West Bromwich Albion, 9 a.m. Eastern
October 4: @ Leicester City, 9 a.m. Eastern
vs. West Ham United, 9 a.m. Eastern
vs. Everton, 9 a.m. Eastern
November 1: @ Arsenal, 10 a.m. Eastern
vs. Hull City, 10 a.m. Eastern
@ Stoke City, 10 a.m. Eastern
vs. Aston Villa, 10 a.m. Eastern
December 2: vs. Newcastle United, 2:45 p.m. Eastern
@ Queens Park Rangers, 10 a.m. Eastern
vs. Southampton, 10 a.m. Eastern
@ Tottenham Hotspur, 10 a.m. Eastern
vs. Liverpool (Boxing Day), 10 a.m. Eastern
@ Manchester City, 10 a.m. Eastern
January 1: @ Newcastle United, 10 a.m. Eastern
vs. Queens Park Rangers, 10 a.m. Eastern
vs. Crystal Palace, 10 a.m. Eastern
@ Sunderland, 10 a.m. Eastern
February 7: vs. West Bromwich Albion, 10 a.m. Eastern
@ Manchester United, 2:45 p.m. Eastern
@ Chelsea, 10 a.m. Eastern
vs. Swansea City, 10 a.m. Eastern
March 3: @ Liverpool, 3 p.m. Eastern
vs. Manchester City, 10 a.m. Eastern
@ Southampton, 10 a.m. Eastern
April 4: vs. Tottenham Hotspur, 9 a.m. Eastern
vs. Arsenal, 9 a.m. Eastern
@ Everton, 9 a.m. Eastern
vs. Leicester City, 9 a.m. Eastern
May 2: @ West Ham United, 9 a.m. Eastern
@ Hull City, 9 a.m. Eastern
vs. Stoke City, 9 a.m. Eastern
@ Aston Villa, 9 a.m. Eastern
CHELSEA:
August 16: @ Burnley, 9 a.m. Eastern
vs. Leicester City, 9 a.m. Eastern
@ Everton, 9 a.m. Eastern
September 13: vs. Swansea City, 9 a.m. Eastern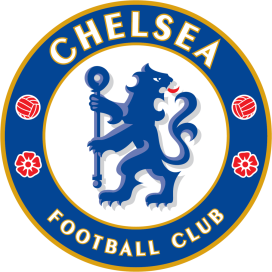 @ Manchester City, 9 a.m. Eastern
vs. Aston Villa, 9 a.m. Eastern
October 4: vs. Arsenal, 9 a.m. Eastern
@ Crystal Palace, 9 a.m. Eastern
@ Manchester United, 9 a.m. Eastern
November 1: vs. Queens Park Rangers, 10 a.m. Eastern
@ Liverpool, 10 a.m. Eastern
vs. West Bromwich Albion, 10 a.m. Eastern
@ Sunderland, 10 a.m. Eastern
December 3: vs. Tottenham Hotspur, 2:45 p.m. Eastern
@ Newcastle United, 10 a.m. Eastern
vs. Hull City, 10 a.m. Eastern
@ Stoke City, 10 a.m. Eastern
vs. West Ham United (Boxing Day), 10 a.m. Eastern
@ Southampton, 10 a.m. Eastern
January 1: @ Tottenham Hotspur, 10 a.m. Eastern
vs. Newcastle United, 10 a.m. Eastern
@ Swansea City, 10 a.m. Eastern
vs. Manchester City, 10 a.m. Eastern
February 7: @ Aston Villa, 10 a.m. Eastern
vs. Everton, 2:45 p.m. Eastern
vs. Burnley, 10 a.m. Eastern
@ Leicester City, 10 a.m. Eastern
March 3: @ West Ham United, 2:45 p.m. Eastern
vs. Southampton, 10 a.m. Eastern
@ Hull City, 10 a.m. Eastern
April 4: vs. Stoke City, 10 a.m. Eastern
@ Queens Park Rangers, 9 a.m. Eastern
vs. Manchester United, 9 a.m. Eastern
@ Arsenal, 9 a.m. Eastern
May 2: vs. Crystal Palace, 9 a.m. Eastern
vs. Liverpool, 9 a.m. Eastern
@ West Bromwich Albion, 9 a.m. Eastern
vs. Sunderland, 9 a.m. Eastern
CRYSTAL PALACE:
August 16: @ Arsenal, 9 a.m. Eastern
vs. West Ham United, 9 a.m. Eastern
@ Newcastle United, 9 a.m. Eastern
September 13: vs. Burnley, 9 a.m. Eastern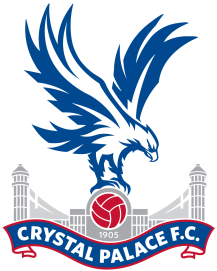 @ Everton, 9 a.m. Eastern
vs. Leicester City, 9 a.m. Eastern
October 4: @ Hull City, 9 a.m. Eastern
vs. Chelsea, 9 a.m. Eastern
@ West Bromwich Albion, 9 a.m. Eastern
November 1: vs. Sunderland, 10 a.m. Eastern
@ Manchester United, 10 a.m. Eastern
vs. Liverpool, 10 a.m. Eastern
@ Swansea City, 10 a.m. Eastern
December 2: vs. Aston Villa, 3 p.m. Eastern
@ Tottenham Hotspur, 10 a.m. Eastern
vs. Stoke City, 10 a.m. Eastern
@ Manchester City, 10 a.m. Eastern
vs. Southampton (Boxing Day), 10 a.m. Eastern
@ Queens Park Rangers, 10 a.m. Eastern
January 1: @ Aston Villa, 10 a.m. Eastern
vs. Tottenham Hotspur, 10 a.m. Eastern
@ Burnley, 10 a.m. Eastern
vs. Everton, 10 a.m. Eastern
February 7: @ Leicester City, 10 a.m. Eastern
vs. Newcastle United, 3 p.m. Eastern
vs. Arsenal, 10 a.m. Eastern
@ West Ham United, 10 a.m. Eastern
March 3: @ Southampton, 2:45 p.m. Eastern
vs. Queens Park Rangers, 10 a.m. Eastern
@ Stoke City, 10 a.m. Eastern
April 4: vs. Manchester City, 9 a.m. Eastern
@ Sunderland, 9 a.m. Eastern
vs. West Bromwich Albion, 9 a.m. Eastern
vs. Hull City, 9 a.m. Eastern
May 2: @ Chelsea, 9 a.m. Eastern
vs. Manchester United, 9 a.m. Eastern
@ Liverpool, 9 a.m. Eastern
vs. Swansea City, 9 a.m. Eastern
EVERTON:
August 16: @ Leicester City, 9 a.m. Eastern
vs. Arsenal, 9 a.m. Eastern
vs. Chelsea, 9 a.m. Eastern
September 13: @ West Bromwich Albion, 9 a.m. Eastern
vs. Crystal Palace, 9 a.m. Eastern

@ Liverpool, 9 a.m. Eastern
October 4: @ Manchester United, 9 a.m. Eastern
vs. Aston Villa, 9 a.m. Eastern
@ Burnley, 9 a.m. Eastern
November 1: vs. Swansea City, 10 a.m. Eastern
@ Sunderland, 10 a.m. Eastern
vs. West Ham United, 10 a.m. Eastern
@ Tottenham Hotspur, 10 a.m. Eastern
December 3: vs. Hull City, 2:45 p.m. Eastern
@ Manchester City, 10 a.m. Eastern
vs. Queens Park Rangers, 10 a.m. Eastern
@ Southampton, 10 a.m. Eastern
vs. Stoke City (Boxing Day), 10 a.m. Eastern
@ Newcastle United, 10 a.m. Eastern
January 1: @ Hull City, 10 a.m. Eastern
vs. Manchester City, 10 a.m. Eastern
vs. West Bromwich Albion, 10 a.m. Eastern
@ Crystal Palace, 10 a.m. Eastern
February 7: vs. Liverpool, 10 a.m. Eastern
@ Chelsea, 2:45 p.m. Eastern
vs. Leicester City, 10 a.m. Eastern
@ Arsenal, 10 a.m. Eastern
March 4: @ Stoke City, 2:45 p.m. Eastern
vs. Newcastle United, 10 a.m. Eastern
@ Queens Park Rangers, 10 a.m. Eastern
April 4: vs. Southampton, 9 a.m. Eastern
@ Swansea City, 9 a.m. Eastern
vs. Burnley, 9 a.m. Eastern
vs. Manchester United, 9 a.m. Eastern
May 2: @ Aston Villa, 9 a.m. Eastern
vs. Sunderland, 9 a.m. Eastern
@ West Ham United, 9 a.m. Eastern
vs. Tottenham Hotspur, 9 a.m. Eastern
HULL CITY:
August 16: @ Queens Park Rangers, 9 a.m. Eastern
vs. Stoke City, 9 a.m. Eastern
@ Aston Villa, 9 a.m. Eastern
September 13: vs. West Ham United, 9 a.m. Eastern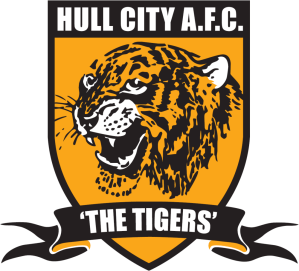 @ Newcastle United, 9 a.m. Eastern
vs. Manchester City, 9 a.m. Eastern
October 4: vs. Crystal Palace, 9 a.m. Eastern
@ Arsenal, 9 a.m. Eastern
@ Liverpool, 9 a.m. Eastern
November 1: vs. Southampton, 10 a.m. Eastern
@ Burnley, 10 a.m. Eastern
vs. Tottenham Hotspur, 10 a.m. Eastern
@ Manchester United, 10 a.m. Eastern
December 3: @ Everton, 2:45 p.m. Eastern
vs. West Bromwich Albion, 10 a.m. Eastern
@ Chelsea, 10 a.m. Eastern
vs. Swansea City, 10 a.m. Eastern
@ Sunderland (Boxing Day), 10 a.m. Eastern
vs. Leicester City, 10 a.m. Eastern
January 1: vs. Everton, 10 a.m. Eastern
@ West Bromwich Albion, 10 a.m. Eastern
@ West Ham United, 10 a.m. Eastern
vs. Newcastle United, 10 a.m. Eastern
February 7: @ Manchester City, 10 a.m. Eastern
vs. Aston Villa, 2:45 p.m. Eastern
vs. Queens Park Rangers, 10 a.m. Eastern
@ Stoke City, 10 a.m. Eastern
March 3: vs. Sunderland, 2:45 p.m. Eastern
@ Leicester City, 10 a.m. Eastern
vs. Chelsea, 10 a.m. Eastern
April 4: @ Swansea City, 9 a.m. Eastern
@ Southampton, 9 a.m. Eastern
vs. Liverpool, 9 a.m. Eastern
@ Crystal Palace, 9 a.m. Eastern
May 2: vs. Arsenal, 9 a.m. Eastern
vs. Burnley, 9 a.m. Eastern
@ Tottenham Hotspur, 9 a.m. Eastern
vs. Manchester United, 9 a.m. Eastern
LEICESTER CITY:
August 16: vs. Everton, 9 a.m. Eastern
@ Chelsea, 9 a.m. Eastern
vs. Arsenal, 9 a.m. Eastern
September 13: @ Stoke City, 9 a.m. Eastern

vs. Manchester United, 9 a.m. Eastern
@ Crystal Palace, 9 a.m. Eastern
October 4: vs. Burnley, 9 a.m. Eastern
@ Newcastle United, 9 a.m. Eastern
@ Swansea City, 9 a.m. Eastern
November 1: vs. West Bromwich Albion, 10 a.m. Eastern
@ Southampton, 10 a.m. Eastern
vs. Sunderland, 10 a.m. Eastern
@ Queens Park Rangers, 10 a.m. Eastern
December 2: vs. Liverpool, 2:45 p.m. Eastern
@ Aston Villa, 10 a.m. Eastern
vs. Manchester City, 10 a.m. Eastern
@ West Ham United, 10 a.m. Eastern
vs. Tottenham Hotspur (Boxing Day), 10 a.m. Eastern
@ Hull City, 10 a.m. Eastern
January 1: @ Liverpool, 10 a.m. Eastern
vs. Aston Villa, 10 a.m. Eastern
vs. Stoke City, 10 a.m. Eastern
@ Manchester United, 10 a.m. Eastern
February 7: vs. Crystal Palace, 10 a.m. Eastern
@ Arsenal, 2:45 p.m. Eastern
@ Everton, 10 a.m. Eastern
vs. Chelsea, 10 a.m. Eastern
March 4: @ Manchester City, 2:45 p.m. Eastern
vs. Hull City, 10 a.m. Eastern
@ Tottenham Hotspur, 10 a.m. Eastern
April 4: vs. West Ham United, 9 a.m. Eastern
@ West Bromwich Albion, 9 a.m. Eastern
vs. Swansea City, 9 a.m. Eastern
@ Burnley, 9 a.m. Eastern
May 2: vs. Newcastle United, 9 a.m. Eastern
vs. Southampton, 9 a.m. Eastern
@ Sunderland, 9 a.m. Eastern
vs. Queens Park Rangers, 9 a.m. Eastern
LIVERPOOL:
August 16: vs. Southampton, 9 a.m. Eastern
@ Manchester City, 9 a.m. Eastern
@ Tottenham Hotspur, 9 a.m. Eastern
September 13: vs. Aston Villa, 9 a.m. Eastern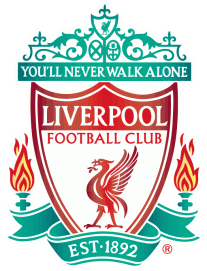 @ West Ham United, 9 a.m. Eastern
vs. Everton, 9 a.m. Eastern
October 4: vs. West Bromwich Albion, 9 a.m. Eastern
@ Queens Park Rangers, 9 a.m. Eastern
vs. Hull City, 9 a.m. Eastern
November 1: @ Newcastle United, 10 a.m. Eastern
vs. Chelsea, 10 a.m. Eastern
@ Crystal Palace, 10 a.m. Eastern
vs. Stoke City, 10 a.m. Eastern
December 2: @ Leicester City, 2:45 p.m. Eastern
vs. Sunderland, 10 a.m. Eastern
@ Manchester United, 10 a.m. Eastern
vs. Arsenal, 10 a.m. Eastern
@ Burnley (Boxing Day), 10 a.m. Eastern
vs. Swansea City, 10 a.m. Eastern
January 1: vs. Leicester City, 10 a.m. Eastern
@ Sunderland, 10 a.m. Eastern
@ Aston Villa, 10 a.m. Eastern
vs. West Ham United, 10 a.m. Eastern
February 7: @ Everton, 10 a.m. Eastern
vs. Tottenham Hotspur, 3 p.m. Eastern
@ Southampton, 10 a.m. Eastern
vs. Manchester City, 10 a.m. Eastern
March 3: vs. Burnley, 3 p.m. Eastern
@ Swansea City, 10 a.m. Eastern
vs. Manchester United, 10 a.m. Eastern
April 4: @ Arsenal, 9 a.m. Eastern
vs. Newcastle United, 9 a.m. Eastern
@ Hull City, 9 a.m. Eastern
@ West Bromwich Albion, 9 a.m. Eastern
May 2: vs. Queens Park Rangers, 9 a.m. Eastern
@ Chelsea, 9 a.m. Eastern
vs. Crystal Palace, 9 a.m. Eastern
@ Stoke City, 9 a.m. Eastern
MANCHESTER CITY:
August 16: @ Newcastle United, 9 a.m. Eastern
vs. Liverpool, 9 a.m. Eastern
vs. Stoke City, 9 a.m. Eastern
September 13: @ Arsenal, 9 a.m. Eastern

vs. Chelsea, 9 a.m. Eastern
@ Hull City, 9 a.m. Eastern
October 4: @ Aston Villa, 9 a.m. Eastern
vs. Tottenham Hotspur, 9 a.m. Eastern
@ West Ham United, 9 a.m. Eastern
November 1: vs. Manchester United, 10 a.m. Eastern
@ Queens Park Rangers, 10 a.m. Eastern
vs. Swansea City, 10 a.m. Eastern
@ Southampton, 10 a.m. Eastern
December 3: @ Sunderland, 2:45 p.m. Eastern
vs. Everton, 10 a.m. Eastern
@ Leicester City, 10 a.m. Eastern
vs. Crystal Palace, 10 a.m. Eastern
@ West Bromwich Albion (Boxing Day), 10 a.m. Eastern
vs. Burnley, 10 a.m. Eastern
January 1: vs. Sunderland, 10 a.m. Eastern
@ Everton, 10 a.m. Eastern
vs. Arsenal, 10 a.m. Eastern
@ Chelsea, 10 a.m. Eastern
February 7: vs. Hull City, 10 a.m. Eastern
@ Stoke City, 2:45 p.m. Eastern
vs. Newcastle United, 10 a.m. Eastern
@ Liverpool, 10 a.m. Eastern
March 4: vs. Leicester City, 2:45 p.m. Eastern
@ Burnley, 10 a.m. Eastern
vs. West Bromwich Albion, 10 a.m. Eastern
April 4: @ Crystal Palace, 9 a.m. Eastern
@ Manchester United, 9 a.m. Eastern
vs. West Ham United, 9 a.m. Eastern
vs. Aston Villa, 9 a.m. Eastern
May 2: @ Tottenham Hotspur, 9 a.m. Eastern
vs. Queens Park Rangers, 9 a.m. Eastern
@ Swansea City, 9 a.m. Eastern
vs. Southampton, 9 a.m. Eastern
MANCHESTER UNITED:
August 16: vs. Swansea City, 9 a.m. Eastern
@ Sunderland, 9 a.m. Eastern
@ Burnley, 9 a.m. Eastern
September 13: vs. Queens Park Rangers, 9 a.m. Eastern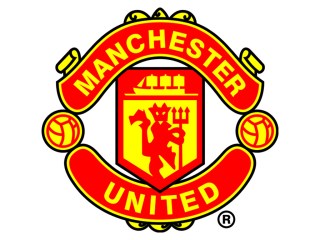 @ Leicester City, 9 a.m. Eastern
vs. West Ham United, 9 a.m. Eastern
October 4: vs. Everton, 9 a.m. Eastern
@ West Bromwich Albion, 9 a.m. Eastern
vs. Chelsea, 9 a.m. Eastern
November 1: @ Manchester City, 10 a.m. Eastern
vs. Crystal Palace, 10 a.m. Eastern
@ Arsenal, 10 a.m. Eastern
vs. Hull City, 10 a.m. Eastern
December 2: vs. Stoke City, 2:45 p.m. Eastern
@ Southampton, 10 a.m. Eastern
vs. Liverpool, 10 a.m. Eastern
@ Aston Villa, 10 a.m. Eastern
vs. Newcastle United (Boxing Day), 10 a.m. Eastern
@ Tottenham Hotspur, 10 a.m. Eastern
January 1: @ Stoke City, 10 a.m. Eastern
vs. Southampton, 10 a.m. Eastern
@ Queens Park Rangers, 10 a.m. Eastern
vs. Leicester City, 10 a.m. Eastern
February 7: @ West Ham United, 10 a.m. Eastern
vs. Burnley, 2:45 p.m. Eastern
@ Swansea City, 10 a.m. Eastern
March 4: @ Newcastle United, 2:45 p.m. Eastern
vs. Tottenham Hotspur, 10 a.m. Eastern
@ Liverpool, 10 a.m. Eastern
April 4: vs. Aston Villa, 9 a.m. Eastern
vs. Manchester City, 9 a.m. Eastern
@ Chelsea, 9 a.m. Eastern
@ Everton, 9 a.m. Eastern
NEWCASTLE UNITED:
August 16: vs. Manchester City, 9 a.m. Eastern
@ Aston Villa, 9 a.m. Eastern
vs. Crystal Palace, 9 a.m. Eastern
September 13: @ Southampton, 9 a.m. Eastern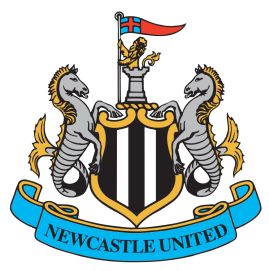 vs. Hull City, 9 a.m. Eastern
@ Stoke City, 9 a.m. Eastern
October 4: @ Swansea City, 9 a.m. Eastern
vs. Leicester City, 9 a.m. Eastern
@ Tottenham Hotspur, 9 a.m. Eastern
November 1: vs. Liverpool, 10 a.m. Eastern
@ West Bromwich Albion, 10 a.m. Eastern
vs. Queens Park Rangers, 10 a.m. Eastern
@ West Ham United, 10 a.m. Eastern
December 2: @ Burnley, 2:45 p.m. Eastern
vs. Chelsea, 10 a.m. Eastern
@ Arsenal, 10 a.m. Eastern
vs. Sunderland, 10 a.m. Eastern
@ Manchester United (Boxing Day), 10 a.m. Eastern
vs. Everton, 10 a.m. Eastern
January 1: vs. Burnley, 10 a.m. Eastern
@ Chelsea, 10 a.m. Eastern
vs. Southampton, 10 a.m. Eastern
@ Hull City, 10 a.m. Eastern
February 7: vs. Stoke City, 10 a.m. Eastern
@ Crystal Palace, 3 p.m. Eastern
@ Manchester City, 10 a.m. Eastern
vs. Aston Villa, 10 a.m. Eastern
March 4: vs. Manchester United, 2:45 p.m. Eastern
@ Everton, 10 a.m. Eastern
vs. Arsenal, 10 a.m. Eastern
April 4: @ Sunderland, 9 a.m. Eastern
@ Liverpool, 9 a.m. Eastern
vs. Tottenham, 9 a.m. Eastern
vs. Swansea City, 9 a.m. Eastern
May 2: @ Leicester City, 9 a.m. Eastern
vs. West Bromwich Albion, 9 a.m. Eastern
@ Queens Park Rangers, 9 a.m. Eastern
vs. West Ham United, 9 a.m. Eastern
QUEENS PARK RANGERS:
August 16: vs. Hull City, 9 a.m. Eastern
@ Tottenham Hotspur, 9 a.m. Eastern
vs. Sunderland, 9 a.m. Eastern
September 13: @ Manchester United, 9 a.m. Eastern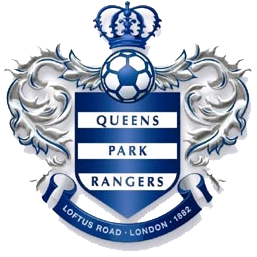 vs. Stoke City, 9 a.m. Eastern
@ Southampton, 9 a.m. Eastern
October 4: @ West Ham United, 9 a.m. Eastern
vs. Liverpool, 9 a.m. Eastern
vs. Aston Villa, 9 a.m. Eastern
November 1: @ Chelsea, 10 a.m. Eastern
vs. Manchester City, 10 a.m. Eastern
@ Newcastle, 10 a.m. Eastern
vs. Leicester City, 10 a.m. Eastern
December 2: @ Swansea City, 2:45 pm. Eastern
vs. Burnley, 10 a.m. Eastern
@ Everton, 10 a.m. Eastern
vs. West Bromwich Albion, 10 a.m. Eastern
@ Arsenal (Boxing Day), 10 a.m. Eastern
vs. Crystal Palace, 10 a.m. Eastern
January 1: vs. Swansea City, 10 a.m. Eastern
@ Burnley, 10 a.m. Eastern
vs. Manchester United, 10 a.m. Eastern
@ Stoke City, 10 a.m. Eastern
February 7: vs. Southampton, 10 a.m. Eastern
@ Sunderland, 2:45 p.m. Eastern
@ Hull City, 10 a.m. Eastern
vs. Tottenham Hotspur, 10 a.m. Eastern
March 3: vs. Arsenal, 2:45 p.m. Eastern
@ Crystal Palace, 10 a.m. Eastern
vs. Everton, 10 a.m. Eastern
April 4: @ West Bromwich Albion, 9 a.m. Eastern
vs. Chelsea, 9 a.m. Eastern
@ Aston Villa, 9 a.m. Eastern
vs. West Ham United, 9 a.m. Eastern
May 2: @ Liverpool, 9 a.m. Eastern
@ Manchester City, 9 a.m. Eastern
vs. Newcastle United, 9 a.m. Eastern
@ Leicester City, 9 a.m. Eastern
SOUTHAMPTON:
August 16: @ Liverpool, 9 a.m. Eastern
vs. West Bromwich Albion, 9 a.m. Eastern
@ West Ham United, 9 a.m. Eastern
September 13: vs. Newcastle United, 9 a.m. Eastern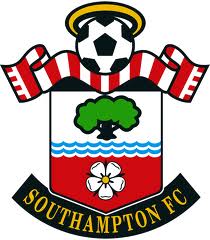 @ Swansea City, 9 a.m. Eastern
vs. Queens Park Rangers, 9 a.m. Eastern
October 4: @ Tottenham Hotspur, 9 a.m. Eastern
vs. Sunderland, 9 a.m. Eastern
vs. Stoke City, 9 a.m. Eastern
November 1: @ Hull City, 10 a.m. Eastern
vs. Leicester City, 10 a.m. Eastern
@ Aston Villa, 10 a.m. Eastern
vs. Manchester City, 10 a.m. Eastern
December 2: @ Arsenal, 2:45 p.m. Eastern
vs. Manchester United, 10 a.m. Eastern
@ Burnley, 10 a.m. Eastern
vs. Everton, 10 a.m. Eastern
@ Crystal Palace (Boxing Day), 10 a.m. Eastern
vs. Chelsea, 10 a.m. Eastern
January 1: vs. Arsenal, 10 a.m. Eastern
@ Manchester United, 10 a.m. Eastern
@ Newcastle United, 10 a.m. Eastern
vs. Swansea City, 10 a.m. Eastern
February 7: @ Queens Park Rangers, 10 a.m. Eastern
vs. West Ham United, 2:45 p.m. Eastern
vs. Liverpool, 10 a.m. Eastern
@ West Bromwich Albion, 10 a.m. Eastern
March 3: vs. Crystal Palace, 2:45 p.m. Eastern
@ Chelsea, 10 a.m. Eastern
vs. Burnley, 10 a.m. Eastern
April 4: @ Everton, 9 a.m. Eastern
vs. Hull City, 9 a.m. Eastern
@ Stoke City, 9 a.m. Eastern
vs. Tottenham Hotspur, 9 a.m. Eastern
May 2: @ Sunderland, 9 a.m. Eastern
@ Leicester City, 9 a.m. Eastern
vs. Aston Villa, 9 a.m. Eastern
@ Manchester City, 9 a.m. Eastern
TOTTENHAM HOTSPUR:
August 16: @ West Ham United, 9 a.m. Eastern
vs. Queens Park Rangers, 9 a.m. Eastern
vs. Liverpool, 9 a.m. Eastern
September 13: @ Sunderland, 9 a.m. Eastern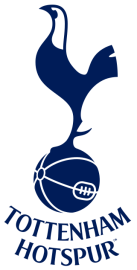 vs. West Bromwich Albion, 9 a.m. Eastern
@ Arsenal, 9 a.m. Eastern
October 4: vs. Southampton, 9 a.m. Eastern
@ Manchester City, 9 a.m. Eastern
vs. Newcastle United, 9 a.m. Eastern
November 1: @ Aston Villa, 10 a.m. Eastern
vs. Stoke City, 10 a.m. Eastern
@ Hull City, 10 a.m. Eastern
vs. Everton, 10 a.m. Eastern
December 3: @ Chelsea, 2:45 p.m. Eastern
vs. Crystal Palace, 10 a.m. Eastern
@ Swansea, 10 a.m. Eastern
vs. Burnley, 10 a.m. Eastern
@ Leicester City (Boxing Day), 10 a.m. Eastern
vs. Manchester United, 10 a.m. Eastern
January 1: vs. Chelsea, 10 a.m. Eastern
@ Crystal Palace, 10 a.m. Eastern
vs. Sunderland, 10 a.m. Eastern
@ West Bromwich Albion, 10 a.m. Eastern
February 7: vs. Arsenal, 10 a.m. Eastern
@ Liverpool, 3 p.m. Eastern
vs. West Ham United, 10 a.m. Eastern
@ Queens Park Rangers, 10 a.m. Eastern
March 4: vs. Swansea City, 2:45 p.m. Eastern
@ Manchester United, 10 a.m. Eastern
vs. Leicester City, 10 a.m. Eastern
April 4: @ Burnley, 9 a.m. Eastern
vs. Aston Villa, 9 a.m. Eastern
@ Newcastle, 9 a.m. Eastern
@ Southampton, 9 a.m. Eastern
May 2: vs. Manchester City, 9 a.m. Eastern
@ Stoke City, 9 a.m. Eastern
vs. Hull City, 9 a.m. Eastern
@ Everton, 9 a.m. Eastern
STOKE CITY:
August 16: vs. Aston Villa, 9 a.m. Eastern
@ Hull City, 9 a.m. Eastern
@ Manchester City, 9 a.m. Eastern
September 13: vs. Leicester City, 9 a.m. Eastern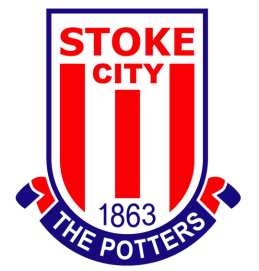 @ Queens Park Rangers, 9 a.m. Eastern
vs. Newcastle United, 9 a.m. Eastern
October 4: @ Sunderland, 9 a.m. Eastern
vs. Swansea City, 9 a.m. Eastern
@ Southampton, 9 a.m. Eastern
November 1: vs. West Ham United, 10 a.m. Eastern
@ Tottenham Hotspur, 10 a.m. Eastern
vs. Burnley, 10 a.m. Eastern
@ Liverpool, 10 a.m. Eastern
December 2: @ Manchester United, 2:45 p.m. Eastern
vs. Arsenal, 10 a.m. Eastern
@ Crystal Palace, 10 a.m. Eastern
vs. Chelsea, 10 a.m. Eastern
@ Everton (Boxing Day), 10 a.m. Eastern
vs. West Bromwich Albion, 10 a.m. Eastern
January 1: vs. Manchester United, 10 a.m. Eastern
@ Arsenal, 10 a.m. Eastern
@ Leicester City, 10 a.m. Eastern
vs. Queens Park Rangers, 10 a.m. Eastern
February 7: @ Newcastle United, 10 a.m. Eastern
vs. Manchester City, 2:45 p.m. Eastern
@ Aston Villa, 10 a.m. Eastern
vs. Hull City, 10 a.m. Eastern
March 4: vs. Everton, 2:45 p.m. Eastern
@ West Bromwich Albion, 10 a.m. Eastern
vs. Crystal Palace, 10 a.m. Eastern
April 4: @ Chelsea, 9 a.m. Eastern
@ West Ham United, 9 a.m. Eastern
vs. Southampton, 9 a.m. Eastern
vs. Sunderland, 9 a.m. Eastern
May 2: @ Swansea City, 9 a.m. Eastern
vs. Tottenham Hotspur, 9 a.m. Eastern
@ Burnley, 9 a.m. Eastern
vs. Liverpool, 9 a.m. Eastern
SUNDERLAND:
August 16: @ West Bromwich Albion, 9 a.m. Eastern
vs. Manchester United, 9 a.m. Eastern
@ Queens Park Rangers, 9 a.m. Eastern
September 13: vs. Tottenham Hotspur, 9 a.m. Eastern

@ Swansea City, 9 a.m. Eastern
vs. Burnley, 9 a.m. Eastern
October 4: vs. Stoke City, 9 a.m. Eastern
@ Southampton, 9 a.m. Eastern
vs. Arsenal, 9 a.m. Eastern
November 1: @ Crystal Palace, 10 a.m. Eastern
vs. Everton, 10 a.m. Eastern
@ Leicester City, 10 a.m. Eastern
vs. Chelsea, 10 a.m. Eastern
December 3: vs. Manchester City, 2:45 p.m. Eastern
@ Liverpool, 10 a.m. Eastern
vs. West Ham United, 10 a.m. Eastern
@ Newcastle United, 10 a.m. Eastern
vs. Hull City (Boxing Day), 10 a.m. Eastern
@ Aston Villa, 10 a.m. Eastern
January 1: @ Manchester City, 10 a.m. Eastern
vs. Liverpool, 10 a.m. Eastern
@ Tottenham Hotspur, 10 a.m. Eastern
vs. Burnley, 10 a.m. Eastern
February 7: @ Swansea City, 10 a.m. Eastern
vs. Queens Park Rangers, 2:45 p.m. Eastern
vs. West Bromwich Albion, 10 a.m. Eastern
@ Manchester United, 10 a.m. Eastern
March 3: @ Hull City, 2:45 p.m. Eastern
vs. Aston Villa, 10 a.m. Eastern
@ West Ham United, 10 a.m. Eastern
April 4: vs. Newcastle United, 9 a.m. Eastern
vs. Crystal Palace, 9 a.m. Eastern
@ Arsenal, 9 a.m. Eastern
@ Stoke City, 9 a.m. Eastern
May 2: vs. Southampton, 9 a.m. Eastern
@ Everton, 9 a.m. Eastern
vs. Leicester City, 9 a.m. Eastern
@ Chelsea, 9 a.m. Eastern
SWANSEA CITY:
August 16: @ Manchester United, 9 a.m. Eastern
vs. Burnley, 9 a.m. Eastern
vs. West Bromwich Albion, 9 a.m. Eastern
September 13: @ Chelsea, 9 a.m. Eastern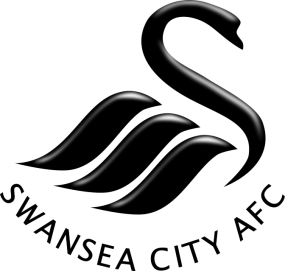 vs. Southampton, 9 a.m. Eastern
@ Sunderland, 9 a.m. Eastern
October 4: vs. Newcastle United, 9 a.m. Eastern
@ Stoke City, 9 a.m. Eastern
vs. Leicester City, 9 a.m. Eastern
November 1: @ Everton, 10 a.m. Eastern
vs. Arsenal, 10 a.m. Eastern
@ Manchester City, 10 a.m. Eastern
vs. Crystal Palace, 10 a.m. Eastern
December 2: vs. Queens Park Rangers, 2:45 p.m. Eastern
@ West Ham United, 10 a.m. Eastern
vs. Tottenham Hotspur, 10 a.m. Eastern
@ Hull City, 10 a.m. Eastern
vs. Aston Villa (Boxing Day), 10 a.m. Eastern
@ Liverpool, 10 a.m. Eastern
January 1: @ Queens Park Rangers, 10 a.m. Eastern
vs. West Ham United, 10 a.m. Eastern
vs. Chelsea, 10 a.m. Eastern
@ Southampton, 10 a.m. Eastern
February 7: vs. Sunderland, 10 a.m. Eastern
@ West Bromwich Albion, 3 p.m. Eastern
vs. Manchester United, 10 a.m. Eastern
@ Burnley, 10 a.m. Eastern
March 4: @ Tottenham Hotspur, 2:45 p.m. Eastern
vs. Liverpool, 10 a.m. Eastern
@ Aston Villa, 10 a.m. Eastern
April 4: vs. Hull City, 9 a.m. Eastern
vs. Everton, 9 a.m. Eastern
@ Leicester City, 9 a.m. Eastern
@ Newcastle United, 9 a.m. Eastern
May 2: vs. Stoke City, 9 a.m. Eastern
@ Arsenal, 9 a.m. Eastern
vs. Manchester City, 9 a.m. Eastern
@ Crystal Palace, 9 a.m. Eastern
WEST BROMWICH ALBION:
August 16: vs. Sunderland, 9 a.m. Eastern
@ Southampton, 9 a.m. Eastern
@ Swansea City, 9 a.m. Eastern
September 13: vs. Everton, 9 a.m. Eastern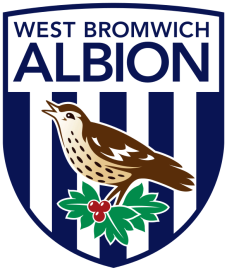 @ Tottenham Hotspur, 9 a.m. Eastern
vs. Burnley, 9 a.m. Eastern
October 4: @ Liverpool, 9 a.m. Eastern
vs. Manchester United, 9 a.m. Eastern
vs. Crystal Palace, 9 a.m. Eastern
November 1: @ Leicester City, 10 a.m. Eastern
vs. Newcastle United, 10 a.m. Eastern
@ Chelsea, 10 a.m. Eastern
vs. Arsenal, 10 a.m. Eastern
December 2: vs. West Ham United, 3 p.m. Eastern
@ Hull City, 10 a.m. Eastern
vs. Aston Villa, 10 a.m. Eastern
@ Queens Park Rangers, 10 a.m. Eastern
vs. Manchester City (Boxing Day), 10 a.m. Eastern
@ Stoke City, 10 a.m. Eastern
January 1: @ West Ham United, 10 a.m. Eastern
vs. Hull City, 10 a.m. Eastern
@ Everton, 10 a.m. Eastern
vs. Tottenham Hotspur, 10 a.m. Eastern
February 7: @ Burnley, 10 a.m. Eastern
vs. Swansea City, 3 p.m. Eastern
@ Sunderland, 10 a.m. Eastern
vs. Southampton, 10 a.m. Eastern
March 3: @ Aston Villa, 2:45 p.m. Eastern
vs. Stoke City, 10 a.m. Eastern
@ Manchester City, 10 a.m. Eastern
April 4: vs. Queens Park Rangers, 9 a.m. Eastern
vs. Leicester City, 9 a.m. Eastern
@ Crystal Palace, 9 a.m. Eastern
vs. Liverpool, 9 a.m. Eastern
May 2: @ Manchester United, 9 a.m. Eastern
@ Newcastle United, 9 a.m. Eastern
vs. Chelsea, 9 a.m. Eastern
@ Arsenal, 9 a.m. Eastern
WEST HAM UNITED:
August 16: vs. Tottenham Hotspur, 9 a.m. Eastern
@ Crystal Palace, 9 a.m. Eastern
vs. Southampton, 9 a.m. Eastern
September 13: @ Hull City, 9 a.m. Eastern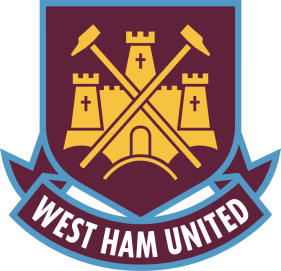 vs. Liverpool, 9 a.m. Eastern
@ Manchester United, 9 a.m. Eastern
October 4: vs. Queens Park Rangers, 9 a.m. Eastern
@ Burnley, 9 a.m. Eastern
vs. Manchester City, 9 a.m. Eastern
November 1: @ Stoke City, 10 a.m. Eastern
vs. Aston Villa, 10 a.m. Eastern
@ Everton, 10 a.m. Eastern
vs. Newcastle, 10 a.m. Eastern
December 2: @ West Bromwich Albion, 3 p.m. Eastern
vs. Swansea City, 10 a.m. Eastern
@ Sunderland, 10 a.m. Eastern
vs. Leicester City, 10 a.m. Eastern
@ Chelsea (Boxing Day), 10 a.m. Eastern
vs. Arsenal, 10 a.m. Eastern
January 1: vs. West Bromwich Albion, 10 a.m. Eastern
@ Swansea City, 10 a.m. Eastern
vs. Hull City, 10 a.m. Eastern
@ Liverpool, 10 a.m. Eastern
Feburary 7: vs. Manchester United, 10 a.m. Eastern
@ Southampton, 2:45 p.m. Eastern
@ Tottenham, 10 a.m. Eastern
vs. Crystal Palace, 10 a.m. Eastern
March 3: vs. Chelsea, 2:45 p.m. Eastern
@ Arsenal, 10 a.m. Eastern
vs. Sunderland, 10 a.m. Eastern
April 4: @ Leicester City. 9 a.m. Eastern
vs. Stoke City, 9 a.m. Eastern
@ Manchester City, 9 a.m. Eastern
@ Queens Park Rangers, 9 a.m. Eastern
May 2: vs. Burnley, 9 a.m. Eastern
@ Aston Villa, 9 a.m. Eastern
vs. Everton, 9 a.m. Eastern
@ Newcastle United, 9 a.m.Eastern