Oh, Wikipedia: the source of so much knowledge, wonder and 'Who is this star married to?' trivia has now given us this quick-edit wonder: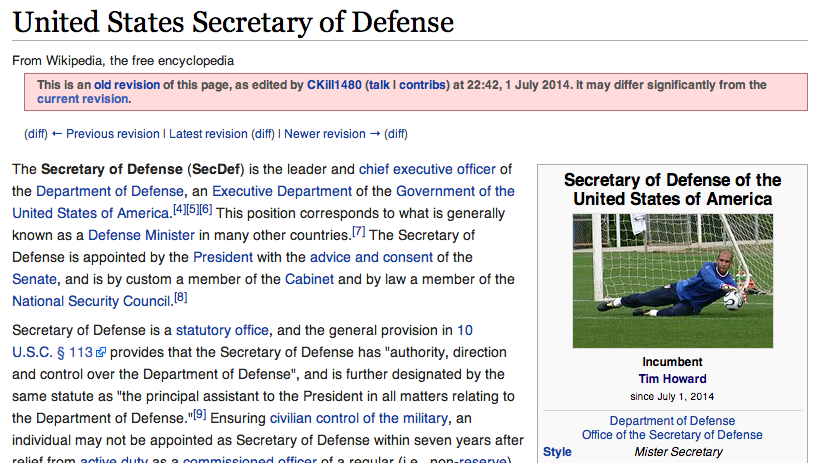 Yes, Mister Secretary, we will attempt to provide you better output in front of you in 2018 should you choose to come back. Please, choose to come back (What an old photo choice, by the way, anonymous Wikiwrecker).
[ MORE: Analyzing Jurgen Klinsmann's first World Cup with U.S. ]
[ MORE: Three things we learned in U.S. loss to Belgium ]
And it wasn't the only Howard love to spread its joy across the web. There were memes and more. Here are some of our favorites:
Titled: If Tim Howard was in 'Game of Thrones'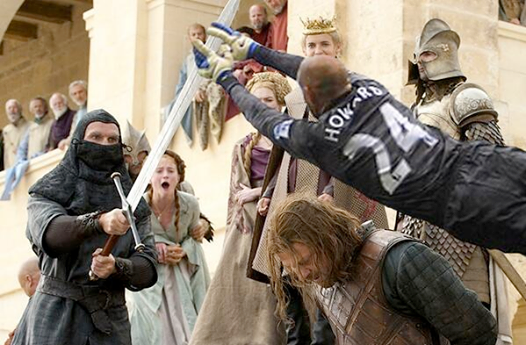 Titled: Public Enemy, No. 1.
Tim Howard's Yearbook Quote Proves He's Always Been A Total Badass http://t.co/5h8Paasso2 pic.twitter.com/C5lRXj5CBd

— BuzzFeed (@BuzzFeed) July 2, 2014

 
Titled: My Cup will go on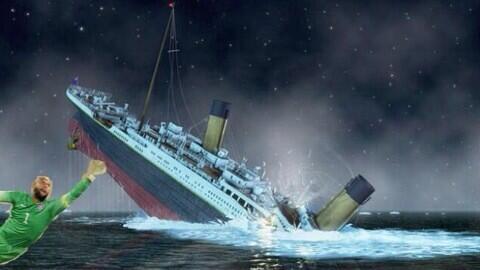 Titled: Miska-Mouska