.
As the post-mortem continues into the USA's World Cup exit to Belgium on Tuesday, we can now dig deep and look at where this U.S. national team is heading.
On Wednesday PST's Nick Mendola did a terrific job at projecting which players would be available and sniffing around the U.S. squad at the 2018 World Cup in Russia, if the USA qualify. Of course.
Something struck me when scrolling through Nick's list, then comparing it the 2014 World Cup squad. It was startling.
How many MLS Academy products were in Brazil? How many MLS Academy products could be in Russia?
In Brazil, only DeAndre Yedlin flew the flag for Homegrown products in Major League Soccer. The 20-year-old Seattle Sounders stud performed admirably and was arguably one of the big plus points to come out of the tournament for Jurgen Klinsmann and his staff. It proved that within the domestic league, specifically it's academies, unpolished gems are sitting their ripe and ready to be picked and buffered into valuable jewels.
[ RELATED: Time for U.S. to develop game-changers ]
[ RELATED: Which USMNT players will remain in 2018? ]
With the MLS academy system only just starting to bear fruit after a more structured basis was introduced in 2007, youngsters like Seattle's Yedlin, Colorado's Shane O'Neill and many others are now shining in MLS. You only have to look at the athleticism, guile and endeavor of Yedlin to see that something special is happening with MLS clubs who are taking their Homegrown talents seriously.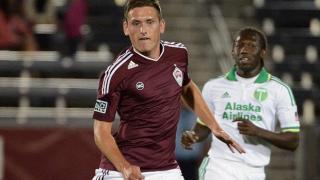 Of course he is just one player but if you look at the list below, there are many more just as capable. The college game (my thoughts on its impact on U.S. soccer is an article for another day…) is still an important part of players development if you look around the current U.S. roster, with 10 of the USA's 23 players playing at least one season of college soccer during their careers.
However, the growing trend of players either exclusively playing for MLS academies or being tied to that academy even after college and not going through the MLS SuperDraft, is certainly on the rise.
Looking around, Russia 2018 provides the first real opportunity for the MLS academies to provide a large chunk of the pie when it comes to players on Klinsmann's roster. Players such as Jozy Altidore have come through the ranks of the New York Red Bulls before all of this became well-organized, but this new generation of Homegrown talent could really show what MLS has to offer. Developed at clubs across the league, by coaches who have been sent over especially by MLS to Clarefontaine in France to gain their UEFA coaching badges, these players can be the new breed and shine a new light on American soccer that we've never seen before. They will have different ethos and identities drilled into them but most importantly: they will be top caliber talent who have been developed and nurtured in the ever-strengthening professional environment of MLS. Many will still visit the U.S. national team residency program in Bradenton, but their core development will take place with their MLS clubs.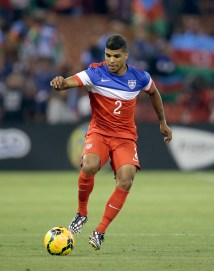 Of course we will still have the likes of Julian Green and other German-American stars who have been developed overseas, plus some wily old veterans who will hopefully steer the ship towards Russia 2018. However the big hope lies within Major League Soccer's academies. As Klinsmann proved during the 2014 World Cup and throughout the qualifying campaign, he believes in MLS talent and giving youth a chance.
As we mull over the USA's performance in 2014, let's also gaze wondrously into the future at what things could look like in 2018. It's a brave new frontier we are about to enter. Homegrown players from the USA's domestic league have perhaps never been thought of so highly as they are right now. Get along to you local MLS academy side, follow this link for details, and support the stars of the future.
Below is a list of some MLS academy products, with their academy club and age in 2018 in parenthesis, who could be in and around the squad. Some have been to college, but were deemed Homegrown players, others are purely academy players. Here is the full list of MLS Homegrown player signings, as of April 2014.
Take a gander. Is the future looking bright?
MLS Academy products to watch for 2018 World Cup
Goalkeepers: Bill Hamid (DC United, 27)
Defenders: DeAndre Yedlin (Seattle Sounders, 24), Shane O'Neill (Colorado Rapids, 24), Erik Palmer-Brown (Sporting Kansas City, 21), Kellyn Acosta (FC Dallas, 23),
Midfielders: Luis Gil (Real Salt Lake, 24), Wil Trapp (Columbus Crew, 25), Harrison Shipp (Chicago Fire, 26), Bryan Salazar (Houston Dynamo, 23), Dillon Serna (Colorado Rapids, 24), Scott Caldwell (New England Revolution, 27)
Attackers: Jack McInerney (Philadelphia Union, 25) Juan Agudelo (New York Red Bulls, 25), Jack McBean (LA Galaxy, 23), Gyasi Zardes (LA Galaxy, 26),