Lionel Messi, Javier Hernandez, Tim Howard have all made the cut…
But you can get whichever soccer player you want shaved into your head, that is the promise from one U.S. barber in Texas, as World Cup fever is taking over.
Below are some stunning photos that have emerged from designer Rob Ferrel, who has shaved the face of Messi, Howard and Chicharito into people's heads on request. Previously the San Antonio based barber has shaved NBA players and other sporting heroes into people's heads but this summer he's seen a huge increase in the number of soccer players requested.
The full story of his amazing work has surfaced in Time magazine, and here is Ferrel's Instagram account which shows his latest soccer-inspired works of art.
Hats off to PST's Mike Prindiville for sharing this story and take a look at the stunning designs below. BTW, just curious, which player would you get shaved into your head?
This is not a trick question…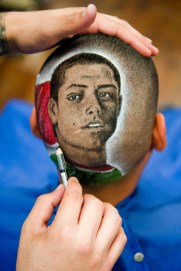 Javier Hernandez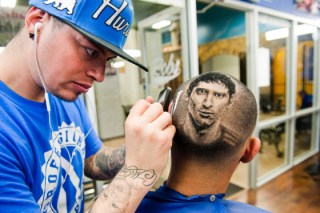 Lionel Messi