Four big names remain in the chase for the 2014 World Cup, but in several cases these are not your grandfather's international powers. Either Germany, Argentina, Brazil or the Netherlands will win the world's greatest tournament, and we're here to discuss the pros and cons of each team lifting the appropriately-named FIFA World Cup Trophy.
[MORE – Preview: Expectations weight heavy on tournament favorites as Brazil faces Germany ]
(Warning: This is pretty tongue-in-cheek).
Option 1: The host nation
Brazil is the most-accomplished World Cup champion in the history of the tournament. They have won the thing five times, appeared in seven finals and finished fourth or better in an almost-absurd 10 of 20 tournaments. Only Germany has finished in the Top Four more times (12, eight times as West Germany)
Pros: They will have triumphed without their best player, Neymar. The people of Brazil deserve something for the trouble of paying for a tournament that many didn't want. Rainforests wouldn't have been wasted in defeat.
Cons: They have arguably been the villains of the tournament, playing foul-heavy and getting loads of love from the referees (Cough, Fred. Cough). A win may inspire other nations to forego the well-being of their general populace with the intent of getting home-FIFA advantage and winning a big soccer tournament.
Option 2: The machine
Germany is really really, really really, really good at soccer. With three titles, all as West Germany, the team has won the third-most championships in addition to appearing in the most title matches (tied with Brazil, 7).
Pros: With arguably the best collection of talent remaining, they'd be an attractive champion. They would dispel the myth of a European team being unable to win in South America. I've heard the American team has some relationship to the German team, so it's kinda like they win, too. The States would've lost to the champion. I'd be right in my prediction.
Cons: Outside of Brazil, they were arguably the favorites to win the thing anyway, so there's a 'boredom' factor. Plus, if you don't like Germany, you definitely won't be happy.
Option 3: The long-sufferers
Long-known for playing super-attractive soccer, the Netherlands are doing it the old-fashioned way this time aroun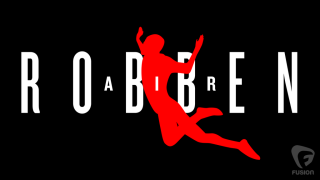 d, grinding out wins against sides they'd normally crush. The Dutch are 0-3 in World Cup finals, and are regarded as the best team to never lift the trophy.
Pros: A passionate fan base gets rewarded with a title. They have a splendid collection of talent and really play well as a team. Johan Cruyff will be happy.
Cons: Arjen Robben. We'll have to hear 4,000 references to Louis van Gaal's penalty genius in every Manchester United match. Arjen Robben. There isn't an easy 'best team to never have won' after the Dutch. Arjen Robben. Also, my friend Ruud is going to be really smug for a long time. Arjen Robben.
Option 4: Lionel Messi and friends
Of course, I kid. The Argentina team is much more than Lionel Messi, and the injury to Angel Di Maria will mean they would have overcome the loss of their second-most important player. The two-time champions are 2-2 in World Cup finals.
Pros: It would be emotionally-fitting following the passing of native son Alfredo Di Stefano on Monday. They play pretty attractive soccer. And Messi gets a title, erasing the annoying "Can he lead his country?" debate (though replacing it with the almost-as-annoying "Where does he rank among all-time greats?" debate).
Cons: A South American team winning would validate the constant "European teams can't win" conversation. Martin Demichelis' hair. Messi haters won't be happy.