This is why always you, Mario.
The Italy and AC Milan striker posted this photo to his Instagram page on Thursday before later deleting the image from his account.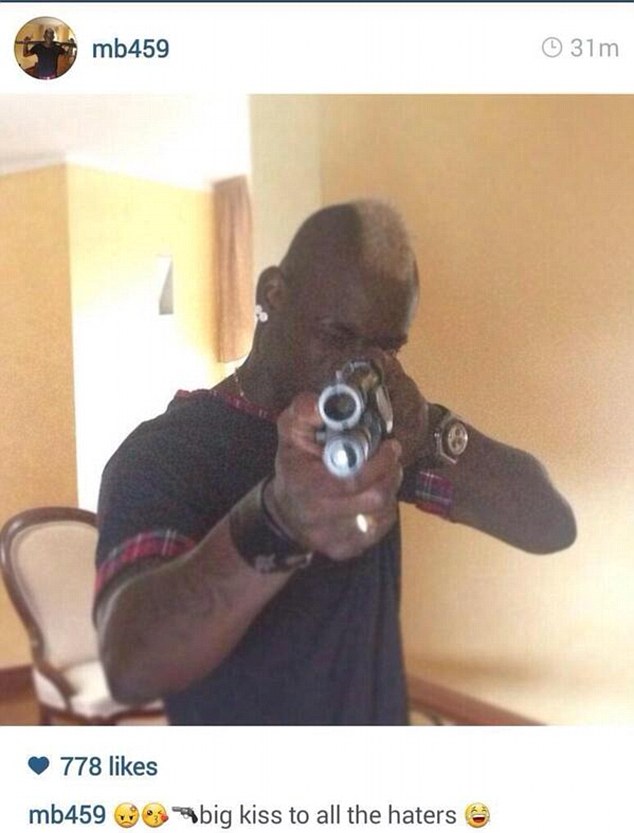 The often-controversial Balotelli also used emojis to represent the gun smooch that's headed for said "haters". You also have to smirk at the comment below it: "Come to Liverpool Belo, please!!!".
It's not the end of the world, but it's not a good PR move for Mario. Not that he cares.