On Sunday there was one American on the pitch at the Maracana Stadium in Rio di Janeiro for the 2014 World Cup final.
Lionel Messi's mascot.
That's right, as the Argentine captain led his team out for the biggest game of his career, the four-time World Player of the Year was holding the hand of a Richmond, Va. native, eight-year-old Kaylie-Jade Plott.
[ RELATED: Messi wins Golden Ball ]
Plott was picked at random as the only American child to be one of the player mascots in the final, and was handed a once-in-a-lifetime experience. Below are pictures of Kaylie-Jade, sent along by the company who organized the trip in conjunction with McDonald's USA and U.S. Soccer as 26 young American kids were player mascots at the World Cup
The American youngster retells her experience of standing side-by-side in the tunnel at the Maracana with Messi, then walking out into the World Cup final with one of the greatest players the planet has ever seen. Plott and her mother, Jamie Williams, revealed plenty about the electric atmosphere inside the stadium, plus their sadness that Messi and Argentina couldn't pull out the win.
Below, in her own words, the young American describes how the moment she realized Messi would walk her out onto the pitch. Take it away, Kaylie-Jade.
Let's hope sooner rather than later (hopefully Russia 2018) many more Americans can repeat your feat of being involved in a World Cup final!
"I was waiting in the tunnel and kept looking around to see when the Argentina team was coming in, which was so exciting. I knew I was walking out with them, but didn't know I got him [Messi]. And then he was there, standing next to me but I still didn't know he was my player…the one I would walk with out of the tunnel. It wasn't until he looked over at me and then I realized "Oh my goodness, it's Messi!" I knew he was one of the biggest soccer players in the world because of the magazines. Before we walked out, he was quiet but he smiled at me and even helped me on the field by turning me the right way, which was really cool!"
PHOTO GALLERY
Kaylie-Jade finds out in the tunnel that she will be walking out with Messi…
Plott waiting in the tunnel with Messi as both teams heads out…
The Argentine and American duo walk down the tunnel…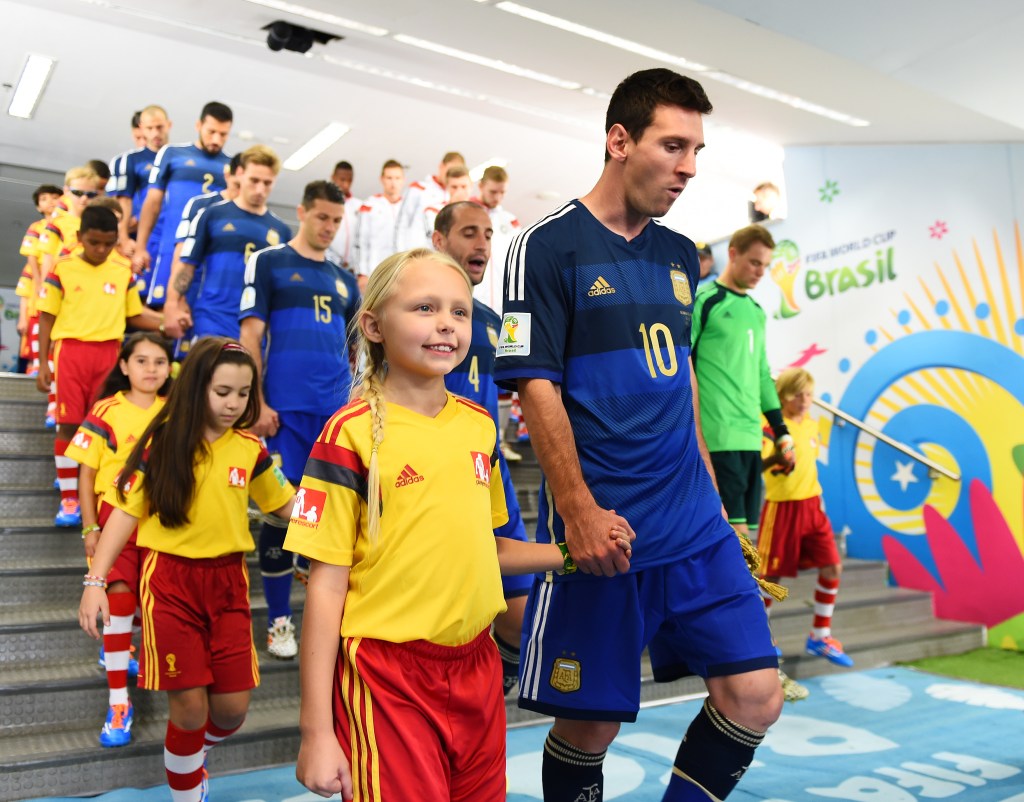 Plott enters the famous Maracana stadium alongside Messi for the World Cup final…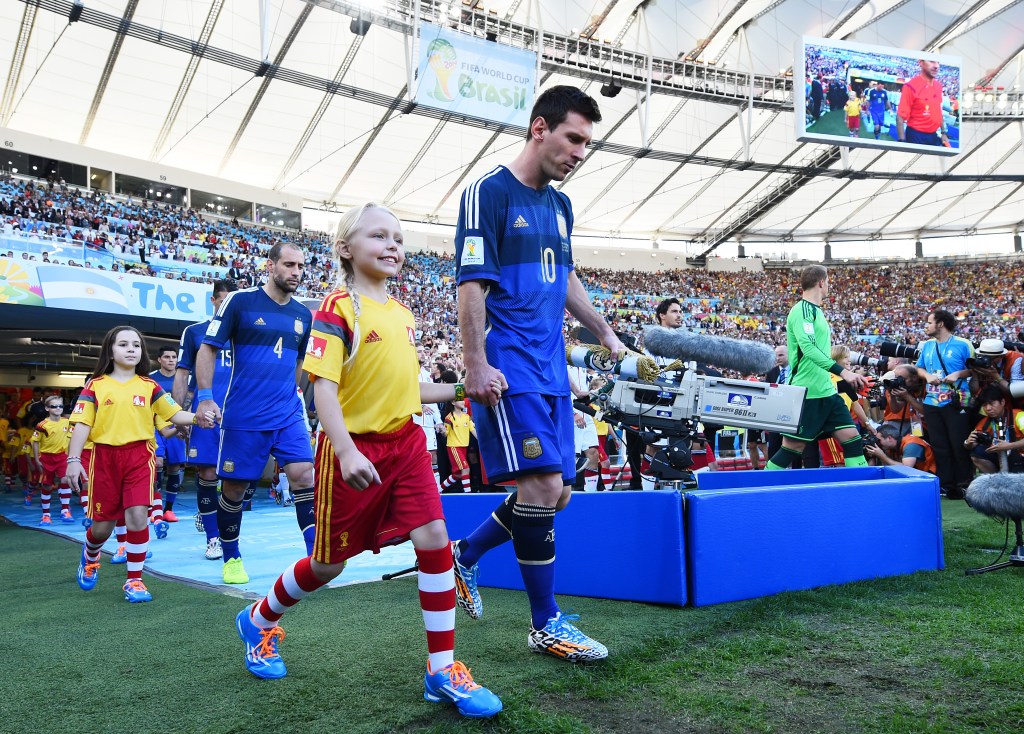 Both teams stand for the national anthems…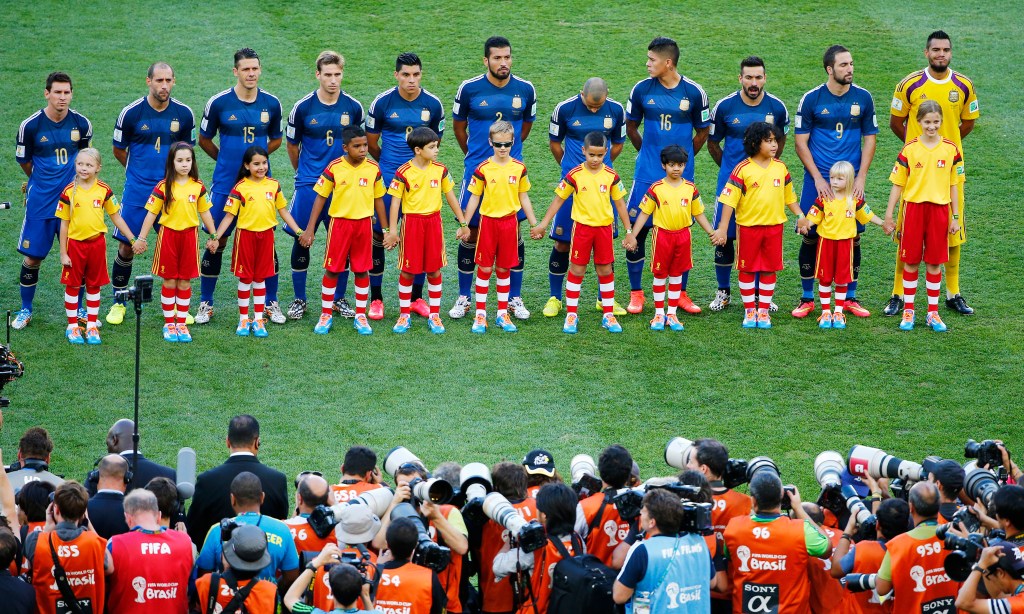 Messi and Plott standing together in the Maracana…