Three of the world's biggest soccer leagues will use Nike's Ordem 2 ball for 2014/15. Well, they'll use the same ball in three different color patterns.
The Serie A ball will feature pink highlights, while La Liga's Ordem 2 is orange and the Premier League will have a blue hue.
Since 15 of the Premier League's 20 teams have some sort of blue in their crest — 16 if you want to stretch with Liverpool — we suppose blue is a decent representation.
Nike has unveiled the new ball that will be used for the 2014-15 Premier League season.
All 20 clubs have been using the Nike Ordem 2 ball during pre-season training ahead of the start of the new campaign on Saturday Aug 16.
Nike says the new ball features "high-contrast graphics for enhanced visibility, perfect sphericity allows ball to fly faster, farther and more accurately and has cross-linked, nitrogen-expanded foam casing for exceptional shape retention."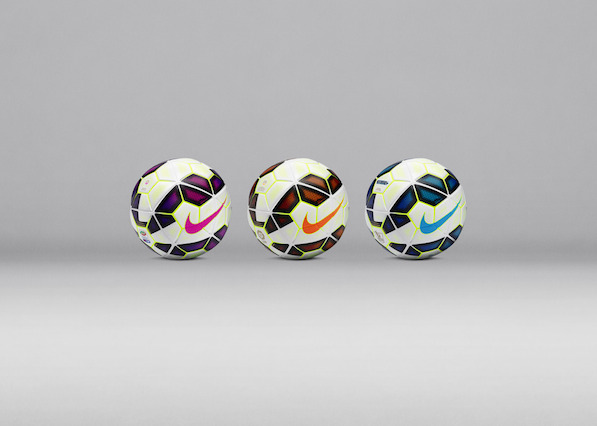 What do you think?