All-Star snub lists are a tradition in every sport, even though they often ignore the realities of the task. Caleb Porter couldn't pick every player whose had a good season, and since there's an actual game to play, he has to have some reasonable positional distribution. Add in the Fan XI and  Don Garber's picks (which technically, he can exclude from the squad) and there were since significant restraints on the second-year boss.
So before criticizing his choices, let's lay some ground rules – guidelines that will keep this from descending into a bland list of every player that's performed above some imaginary threshold:
1. You have to be better than somebody who was chosen, preferably at your exact position. Having a good year doesn't justify an All-Star spot, nor does a case that doesn't acknowledge the competition at the position.
2. You can't be a "snub" just because you're better than a player who was voted in. Fan choices who live in a different realm and should be judged by a completely separate standard.
3. If other, better players at your position are also staying home, you're not next in line. And you're not a snub.
4a. You have to be clearly better than a player who was chosen. If Porter's choosing between two almost equal options, it's unfair to imply his preference is somehow wrong.
4b. There has to be somebody you'd kick out. Call this an accountability measure. If you can't identify a player the snub should replace, you might not have found a snub after all.
With that in mind, let's go position-by-position, level-by-level and ask who Porter should have chose:
GOALKEEPERS
Chosen: Bill Hamid (D.C. United), Nick Rimando (Real Salt Lake)
After Rimando (voted in by the fans), a number of goalkeepers have a claim to the second spot, but nobody's having a standout season. In that sense, picking Bill Hamid as a nod to D.C.'s strong defense makes sense. While you can isolate some suspect moments and make a case against Hamid, you could do the same with Luis Robles, Donovan Ricketts, Sean Johnson, Steve Clark or a handful of other decent-but-not-great seasons (really, the cluster is huge, at this level). Hamid is as justifiable as any in that group.
Snubs: None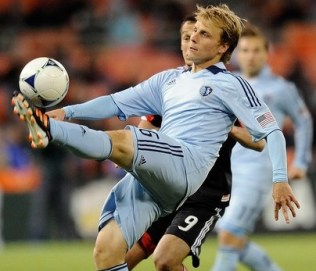 DEFENDERS
Chosen: Matt Besler (Sporting Kansas City), Aurélien Collin (Sporting Kansas City), Omar Gonzalez (LA Galaxy), Chad Marshall (Seattle Sounders FC), Michael Parkhurst (Columbus Crew), DeAndre Yedlin (Seattle Sounders FC)
There are no left backs in the team, with Michael Parkhurst apparently destined to play wide. Though the list of left back candidates isn't particularly impressive, Seth Sinovic should certainly feel like he deserves to have that spot.
Elsewhere, Chris Schuler and Drew Moor have had nice seasons, but neither have a clear claim to be picked before Aurélien Collin and Chad Marshall. If you see Michael Parkhurst as the left back, there isn't room for a center back snub, with Omar Gonzalez's selection beyond Porter's control.
Snubs: Seth Sinovic (instead of Parkhurst)
MIDFIELDERS
Chosen: Osvaldo Alonso (Seattle Sounders FC), Kyle Beckerman (Real Salt Lake), Michael Bradley (Toronto FC), Tim Cahill (New York Red Bulls), Will Johnson (Portland Timbers)
This is where the questions start, because beyond loyalty and a nod to 2013, there's no reason to pick Will Johnson. After a bad start to the season, the Timbers captain has recovered, but a number of central midfielders — from Benny Feilhaber, to Matías Laba, to Jeff Larentowicz, to Gonzalo Pineda, to teammate Diego Chara — have had better seasons. That's not to say all of them deserve to be All-Stars. It's merely to point out the problems with singling out Johnson.
But if you do consider 2013, the selection makes more sense, particularly given Tim Cahill was chosen. While most people would say the 2014 All-Star game should reward 2014 performance, that's not a universally held view. For some, rewarding somebody for a small four-month stretch doesn't make sense. Better to take a broader view of a player's contributions.
Even by that standard, Johnson's 2014 is hard to overcome, especially after the versatility Feilhaber's shown over the last two months. While you can't blame Porter for giving the benefit of the doubt to his captain, in this case, there shouldn't have been a doubt.
Snubs: Benny Feilhaber (instead of Johnson)
ATTACKING MIDFIELDERS
Chosen: Landon Donovan (LA Galaxy), Diego Valeri (Portland Timbers), Graham Zusi (Sporting Kansas City)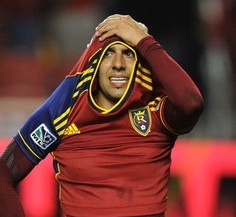 For a league that has a glut of talent in attacking midfield, Porter's managed to omit some notable names. In some's estimation, Javier Morales remains the league's best creator, while his namesake, Pedro Morales, has dazzled in his debut season with Vancouver. Lee Nguyen was among the league's best players in May, Federico Higuaín may be the most influential player in Major League Soccer, while Dillon Powers has become the focal point in Colorado. How can you leave all of these players out?
You do that by not drawing the line on forwards. Goals are nice, and the skill should certainly be rewarded, but it's difficult to comprehend how so many through-the-middle strikers were allowed to push the league's creators out. Though Graham Zusi and Diego Valeri are in the team, I'm not convinced an Thierry Henry-aided Bradley Wright-Phillips is more deserving than Javier Morales. And as spectacular as Defoe's best moments have been, Higuaín's constant influence (even during as his team slumps) would have won my nod.
More generally, it seems unfair in a league where teams play one or two forwards to pick a squad that disproportionally represents that role. The cost: Players at other positions don't get the recognition they deserve. Out of fairness alone, the roster should be more balanced.
Snubs: Javier Morales (instead of Wright-Phillips), Federico Higuaín (instead of Defoe)
FORWARDS
Chosen: Jermain Defoe (Toronto FC), Clint Dempsey (Seattle Sounders), Thierry Henry (New York Red Bulls), Robbie Keane (LA Galaxy), Obafemi Martins (Seattle Sounders FC), Erick Torres (Chivas USA), Bradley Wright-Phillips (New York Red Bulls)
In Porter's defense, the Landon Donovan's inclusion really hamstrung him. It's only one spot, with the ability to add Morales or Higuaín, the exclusion of all those create talents would be less galling, particularly if that addition came at the expense of somebody who isn't having an All-Star season.
But Donovan is a fan choice. He was voted in. There's no use debating whether he deserves to be there. The fans decided. Even as his current level, people want to see Donovan in Portland.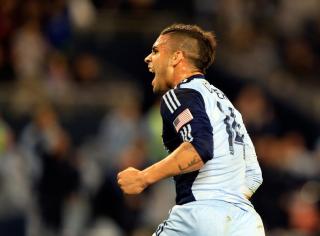 That not only leaves the likes of Morales and Higuaín on the outside, but Dom Dwyer, who has arguably been the league's best forward, will be staying home. With 14 goals, the Sporting standout is second on the league's scoring charts, and with a nearly unmatched work rate that the striker position, the third-year pro has more defensive value than any of his peers. Add in the fact that he hasn't had an Henry-like presence playing in support, and Dwyer's season looks much more impressive than Bradley Wright-Phillips'.
But Wright-Phillips is already out of the team, meaning the only two players who we can replace are Robbie Keane and Erick Torres, who was one of the two commissioner picks. Given Keane's numbers (10 goals, four assists) and play that suggests he's still one of the league's best creators at the forward position, it's easy to see his other contributions making up the three-goal gap between himself and "Cubo." And with Dwyer not only out-scoring Cubo but adding more value without the ball, the Sporting striker should probably have Torres's spot.
Let's put an asterisk by this one, though. Torres was a commissioner's pick, and those sometimes play by different rules. Ultimately, however, Dwyer could ask why Garber loves Cubo so much more than a player who's having a better season.
Snubs: Dom Dwyer (instead of Torres)*
That's three Sporting players among our snubs. Had Porter and Garber gone this route, almost half the All-Star team would be made up of Kansas City (six) and Seattle (five) players. Is that the kind of All-Star Game we want?
Perhaps not. And perhaps the fact that I've ended up with so many players from two teams suggests there's a bias in my views.
Still, there's a reason why those two teams are at the top of their conferences. If the individual performances warrant it, there's no reason why those players shouldn't be in this squad.