With just 10 days until the Premier League season starts, the FA will be without its most well-known referee on the pitch.
Howard Webb, fresh off a five-match performance at the World Cup in Brazil, has retired from refereeing to take a role as Technical Director of the Professional Game Match Officials Limited, which governs officials in the English FA.
We may not have seen the end of Webb, however, as a Premier League release this morning stated he will also have "a public-facing role, informing and educating on refereeing matters" as part of his duties.
Known for his bulging muscles and shirts one size too small no-nonsense approach and stern expressions while talking to players, Webb refereed matches in the Premier League for 11 years and overall spent 25 years on the job. He most notably became the first and only referee to officiate the UEFA Champions League and FIFA World Cup finals in the same year in 2010.
Webb also released a statement saying, "Refereeing has given me so much and it's important that match officials who have had the rewards remain in the game to pass on their knowledge. I also have much more to learn about the business of refereeing and the best place for me to do that is with PGMOL. It's an incredibly positive working environment and we all have a common goal of improving refereeing."
Having progressed through the lower levels of English soccer on his way to the Premier League, Webb's career path makes him the right man for this new job, says PGMOL general manager Mike Riley. "We want to accelerate the development of referees from the semi-professional game so that we have an even stronger talent pool to pick from at select group level. There is no one better to lead on that than Howard Webb."
Without any prior knowledge of Webb, all the information need about Webb is collected from this photograph from 2008: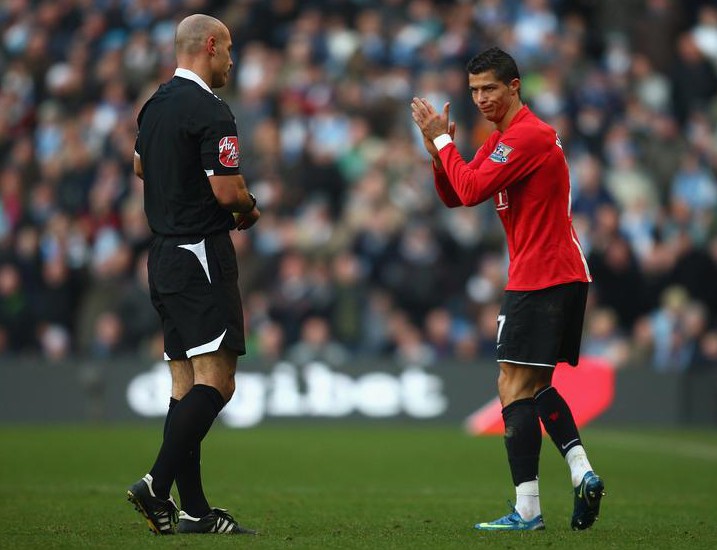 Fire away, jokesters. But beware, your Manchester United retirement package joke isn't original. I promise.