Oh, hi. We're four days away from the start of the Premier League on NBC Sports, and anticipation is getting to be nearly unbearable. For those of us using the free Pro Soccer Talk fantasy leagues on Yahoo Sports — there's still plenty of time to join — here's some preseason knowledge to help you build your squadron.
[ MORE: Compete against PST's staff in Yahoo's free Fantasy Premier League ]
But before we get to that, some Internet high-fives to those of you rivaling my favored team name of 'Coloccini in a Bottle' for most creative, plus a few other gems:
50 Shades O'Shea
Teenage Mutant Ninja Skrtels
You've Lost That Lovren Feeling
Krul Kids Only
AC Slater
Magath and Friends
Now onto the knowledge. First, there's the handy tool that is knowing what everyone else is doing by using the "popularity" search under the players tab. Here are the most selected players going right now, and their prices:
Player, position, club, percentage selected by, price
1. Martin Kelly, DEF, Liverpool — 38%, 1 mil
2. Ross Barkley, MID, Everton — 35%, 6.41 mil
3. Raheem Steling, MID, Liverpool — 30%, 9.15 mil
4. Diego Costa, FWD, Chelsea — 29%, 12 mil
5. Alexis Sanchez, FWD, Arsenal — 27%, 12 mil
6. Vincent Kompany, DEF, Manchester City — 25%, 8.82 mil
7. Steven Caulker, DEF, QPR — 24%, 7 mil
8. Ander Herrera, MID, Manchester United — 24%, 7 mil
9. Mesut Ozil, MID, Arsenal — 21%, 9.37 mil
10. Wayne Rooney, FWD, Manchester United — 21%, 16.8 mil
Analysis: Caulker brought in the 11th most points — 301 –of any returning player in Yahoo's game despite playing on a putrid Cardiff City club. Besides Rooney (370), no other name on the Top 10 brought in more than 220 (Sterling had 219).
As an aside, Kelly's popularity is sheerly for his price and long-held potential. How much do you see him playing this year at Anfield? What if the whispers of his move to Crystal Palace grow? At a lone million, there's a bit of you that wants to slot him in, right?
It's fair to deduce that the majority of fantasy owners are looking for those value slots rather than the big names. But you need to carefully pluck a few of those big salaries for your team. They make that dough for a reason, which brings us to…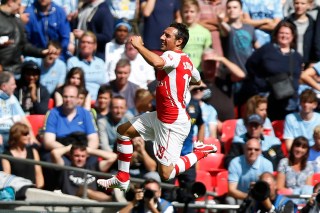 Priciest buys

1. Rooney, 16.8 mil
2. Steven Gerrard, Liverpool, 16.62 mil
3. Daniel Sturridge, Liverpool, 16.28 mil
4. Leighton Baines, Everton, 15.3 mil
5. Sergio Aguero, Manchester City, 15.29 mil
6. Eden Hazard, Chelsea, 14.39 mil
7. Santi Cazorla, Arsenal, 13.66 mil
8. Aaron Ramsey, Arsenal, 13.26 mil
9. Adam Lallana, Liverpool, 12.92 mil
10. Robin van Persie, Manchester United, 12.9 mil
Analysis: Lot of risks on this list. I'd avoid Gerrard altogether at that lofty price, as the odds of him replicating past fantasy success seem dicey. Aguero's injuries make him a risk, while it's hard to imagine Lallana will be as important to Liverpool as his price would make him to your team. If I'm betting on one of these guys on my squad — I'm not — it's Hazard.
Avoid list
Some risks are too big, in my opinion. Here's a list of guys I'd wait on… you'd rather pay a couple million more in a few months than watch your budget drop by 3-4.
1. Gerrard, 16.62 mil
2. Frank Lampard, MID, Man City, 10.5 mil
3. Lallana, 12.92 mil
4. Jay Rodriguez, FWD, Southampton, 11.86 mil
5. Seamus Coleman, DEF, Everton, 9.35 mil
6. Petr Cech, GK, Chelsea, 12.09 mil
In some cases — Gerrard, Lallana — it's the price, but Rodriguez is coming off an injury and still pretty expensive, while Lampard's effectiveness and playing time for a new club and culture are questionable for 10.5. Cech may not even be at Chelsea very long, or performing in league play, and you're set to drop 12-plus? Nah. Coleman is a good player and not a huge risk, but banking on a back picking up another six-goal season after not scoring a single goal over the previous two seasons? Not my idea of a 9-plus guy, even if it turns out that Martinez's system makes him a star again. I'll take him for 10.5 with a smile on my face in October.
The bargain bin (no particular order)

This list is subjective, so here are the best steals I'm seeing. All of these have a bit of risk to them, and the lower the price, the more of a risk you'll have to take in-season to replace them: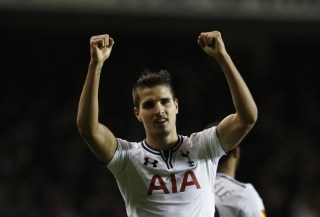 1. Erik Lamela, MID, Tottenham — 2.77 mil
2. Barkley, 6.41 mil
3. Jack Rodwell, MID, Sunderland — 1 mil
4. Bojan, FWD, Stoke City — 6 mil
5. Ryan Bertrand, DEF, Southampton — 3.99 mil
6. Brede Hangeland, DEF, Crystal Palace — 6 mil
7. Bafetimbi Gomis, FWD, Swansea City — 7 mil
8. Yaya Sanogo, FWD, Arsenal — 2 mil
9. Tim Krul, GK, Newcastle — 5.25 mil
10. Enner Valencia, FWD, West Ham — 6 mil
11. Stevan Jovetic, FWD, Man City — 5.87 mil
12. Alex Oxlade-Chamberlain, MID, Arsenal — 5.31 mil
13. Ashley Young, MID, Manchester United — 4.94 mil
14. James Ward-Prowse, MID, Southampton — 4.93 mil
15. Jozy Altidore, FWD, Sunderland — 3.34 mil
Analysis: I'm using a number of these guys. There are a few, including Bertrand and Ward-Prowse, who are under five million but almost certain to factor in their teams fortunes. Young could be a breakout player in Louis van Gaal's 3-5-2, while Gomis could pair with Wilfried Bony to give Swansea a big boost. Bojan and Enner Valencia have everything you could want, but will be adapting to a new league.
That's it for this week. Join the league and let us know what bargains you see.
Click on this link and enter the following information
League ID: 19012
Password: fvc2jtb