Wow. You folks really want to beat us.
With our first three groups full, we've added a fourth Pro Soccer Talk league in Yahoo's free Fantasy Premier League game. So if you missed out on the first, join "Pro Soccer Talk 4″ right now and compete with PST's writers and your fellow readers.
If you're just waiting on the new info, here:

Click on this link and enter the following information

League ID:25088
Password:9kri5jc
If you need a bit of info on Yahoo's league and how to set up a team, read on…
Step 1: Click on this link and select your roster
Use the + icons to add your players. The game starts you with a 3-5-2 but you can use any standard combination of positions.
Before: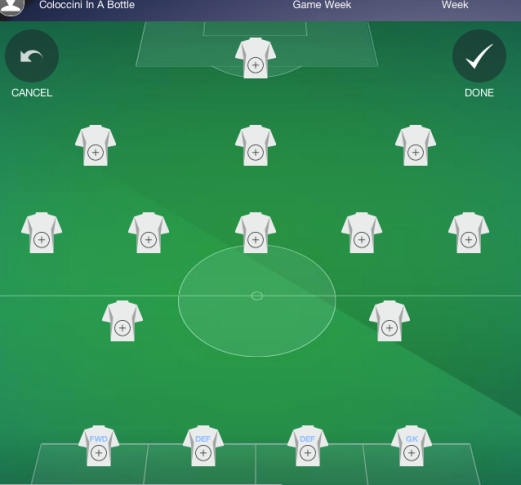 In the coming weeks, we'll be putting together a weekly sheet of tips, bargains and busts, as well as highlighting the PST readers who've posted the best scores for that week.
After example (not my team or recommendation):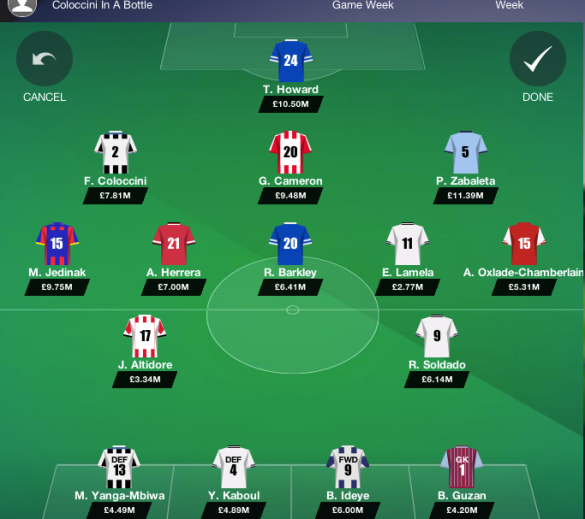 Step 2: Click on this link and enter the following information
League ID:11607 (FULL!!)
Password:3omkngj (FULL!!)
League ID: 17774 (FULL!!)
Password: 0csrdbi (FULL!!)
League ID: 19012
Password: fvc2jtb
League ID:25088
Password:9kri5jc
Some tips:
– Bargains are a must, as players values go up and down each week. If you buy a 12-million pound striker who doesn't score for a few weeks, he's going to go down in value. You'll only be able to sell him at current value.
– Conversely, if you can snare a player for a couple million who becomes a star, you can sell him at his high point and have a higher budget than the rest of the league.
– Save a spot or two on your bench for risks.
Will Bojan Krkic thrive at Stoke? If so, his 6 million price tag isn't bad.
How about Erik Lamela at 2.77 million in the midfield? Jozy Altidore at forward for 3.34? Hard to imagine they fall further.
Ryan Bertrand is on loan to Southampton for 3.99 million and should play a lot, right?
The low-risk bargains go on and on.
So let's compete…  and have a good, free time, and look for some tips in the coming days.